This London born band has the right mix of feminine wiles, indie charisma and soft punk sensibility to win any listener over.
Let's all get depressed. No, let's get angry. No, cheerful. Defiant. Resentful. Macabre. Scanners second album manages all of these, without getting too Emo (I spit at you) or too sickeningly upbeat (the world sucks, so just stop being perky). When a band shows this much promise it's often too good to be true, I decided to test their worth.
Formed in London about 6 years ago, Scanners was initially a twosome of Matthew Mole and Sarah Daly. She has an antagonistically disdaining vocal and he knows a way around a synthesizer which prevents them sounding too techno pop. Expanding to include Amina Bates on keyboard and Tom Hutt on drums, today's line up is a nicely packaged musical equilibrium.
Their first album, Violence Is Golden was self-produced and released by Dim Mak Records in 2006 on the unsuspecting United States public. This is the most likely reason why many in the UK are ignorant of Scanners. I would feel betrayed, but bands should take work where they can get it right? Performing in and around Los Angles Scanners made quite a reputation, with fans like Perez Hilton (I wouldn't brag about this if I was them), the Carson Daly Show and the LA Times. Often used on top American TV shows, it seems like Scanners sold out in the States before they could even burn out in Britain. I don't want to judge, considering how much 'Gossip Girl' and 'One Tree Hill' must have paid them. Ok, maybe I am judging.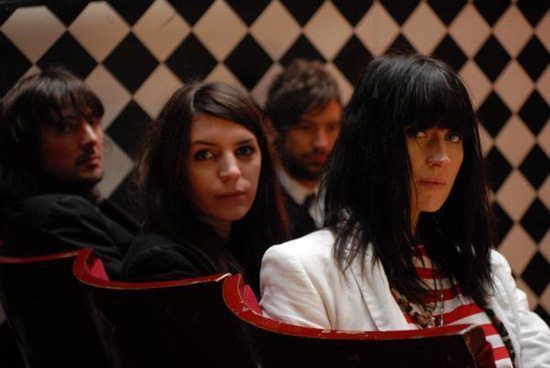 Violence Is Golden was released in the UK in 2008 and they finally punched out a European tour. Supporting some interesting acts, ranging from Juliette Lewis to The Charlatans, Scanners still didn't receive quite the same warm welcome from Europe that the US had given them. However this is all about to change. Submarine is their key to becoming a major player in British music. You may not have heard it here first but nowhere else will you read it written as loudly or proudly.
The introductory track 'Jesus Saves' runs the risk of being overly preaching, having the obvious connections with religiosity. A bright tempo tapered with negative philosophical lyrics, you are banjo strummed into Scanners satirical world. Their often schizophrenogenic (As in Freud; meaning to be schizophrenic in style, to be fluctuating from two personalities) sound misleads the bystander that they are a happy folk band, when in fact they have a very bitter resonance echoing throughout the album. 'We Never Close Our Eyes' is further proof of this. The song has an eighties revivalist spirit and the passionate despondency of Blondie or The Pretenders.
The strange creature that is Scanners continues to emerge on 'Salvation' showing their darker side. I'm reminded vividly of Garbage, the Marmite of grunge bands, whom I am not ashamed to say I loved. Juxtaposing the lyrics "mutation" and "salvation" illustrates the illicit sensitivity of the song, describing deathly and fatalistic lusts. Still it builds to a fast paced synth beat with chirpy feminine acoustics. Imagine the film SAW starring the Happy Mondays, it conjures quite an image.
Despite being delightfully grim, it was ever so slightly anti-climatic. There is a silly harmonising of "woah ah oh" in the background, something that is very common these days. Also present in other numbers, particularly 'The Day That Was The Day', I found these backing harmonies to be the sole point of my contention.
The mildly annoying synthetic vocal is supposed to be a human percussive layer, adding a unifying quality to the band's sound. I feel it makes the music immature and detracts from the depth of the lyrics. Apparently when Scanners first began, Daly and Mole used a drum machine to achieve this kind of layering. Obviously having more than two people and an instrument that doesn't run on batteries has gone to their heads. Eager to prove that a group performed on this album and not just a machine, I conclude that the overuse of vocal harmonies is based on insecurity and so I will try not to hold it against them.
Moving on, to one of the best songs you will hear in a long while. 'Baby Blue' may be too delicate, especially when compared to the previous track. I would say that's definitely not the case, as it has a bracing orchestral rhythm. What's more I found it incredibly compelling, the lyrics having a haunting and intriguing sincerity. A tragic 'Eleanor Rigby' like story that is passionately projected in a style similar to Arcade Fire or Metric.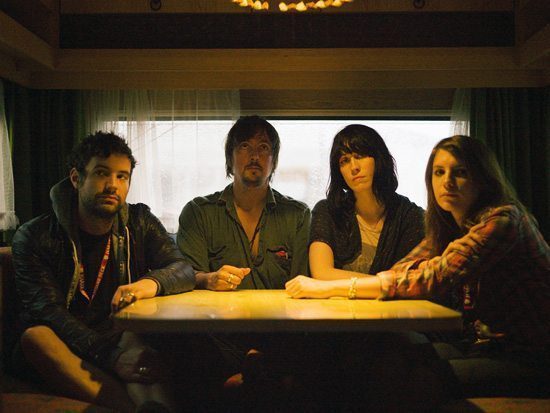 'A Girl Like You' is a smoky electro ditty, with a country blues quality showing the great diversity Scanners are able to achieve. All these genre mixes seem so natural to the band. The continuous element is the demanding, sometimes vicious and wonderfully pessimistic lyrics.
'Strangelovehate' creates a post-punk setting utilising minimalist instrumentals, yet it is the lyrics that accomplishes it fully. A gritty, soft and depressed British voice calls out-
whose side are you on?
The teenage angst is well manufactured, nevertheless overdoing it again with the "oh ah oh ah oh" backing. I should probably just accept that this must be part of their musical identity, but it's my only major complaint with the band and so I'm going to complain about it. Repeatedly.
Scanners' downbeat greatness is also present in 'Goodbye', as is the delicious shadowy use of guitar and synths. All the tracks have bounce and variation that keeps you interested. 'Half A Mind (Dreamer Forever)' is a choice example, an unenthusiastic slow-build disco song that would be suitable to any sofa strewn East London club. Thematic use of bipolar like tunes and vocal expression continue in 'Sleepwalking Life', which is both sweetly nostalgic and fervently impatient. Ending on the sweet side of the song indicates the album is winding down. The last song 'Halfway Home' is a tired but ardent testament to journeying back home after a rough night. It tugged at my liver if not my heart.
Frequently measured against bands like Blood Red Shoes, Maximo Park and Duke Spirit, many have accused Scanners of holding back in comparison. They are sitting on the emotional fence by not raging at the world or not hugging it through song. In my opinion this is why I listen to metal and why I ignore (and plot to kill) Justin Beiber. What Scanners gives me are noncommittal, mellow ballads that have the casual humour of The Chalets, the skill of The Editors and the folk craftsmanship of Sons and Daughters.
Occasionally there is a glimmer of an overt Englishness to the singing, which I attribute to the popularity of a certain style of cockney-esque pop. Ever since Lily Allen there has been a demand for a type of accessible chav music for the upper middle classes. Though I can't exactly put all the blame on her (would if I could), Arctic Monkeys have some credit. This brand of accentuating normally lush and properly pronounced singing has cheapened many a vocalist. Maybe this is what boosted Scanners popularity in the US (where impressions of the UK are still based on Dick Van Dyke's cockney portrayal) and it might stand them in good stead here (as we embrace our inner Essex while eating tapas and drinking espresso). I just hope they don't go too far down this road and lose their distinctive flair and flexibility.
It could be argued that they have tried to please too many audiences, not zoning in on a specific music fan for them to abase themselves to. Despite this argument, I believe that Submarine shows that Scanners can successfully cater to a wide audience whilst not grating on those they have hooked. A punk fan may listen for the song 'Salvation' but won't be disgusted with the tracks that follow it.
By producing an album with conflicting sound and message, Scanners have weaved a unique and cynical blend of Indie, Rock and Pop. Submarine contains an emotional and musical symmetry that signals it as one of the best releases of the year so far.
(To be released on Dim Mak / Influx / Alive Records 21st March 2011)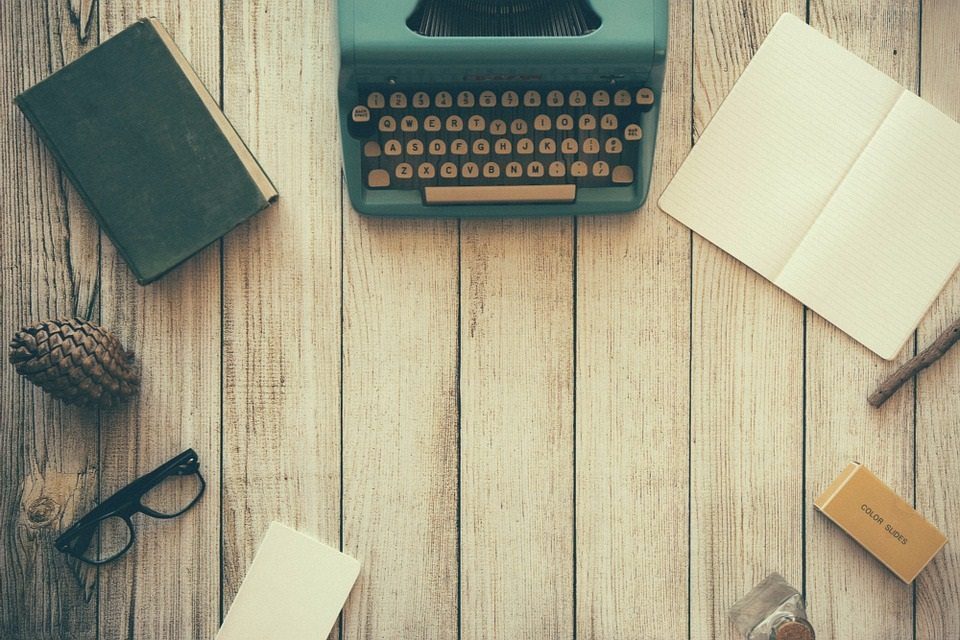 The aim of art is to represent not the outward appearance of things, but their inward significance. – Aristotle