[dropcap style="font-size:100px;color:#992211;"]T[/dropcap]he mayor of London will launch a new commission to review and improve "the diversity of London's public landmarks" after Black Lives Matter protestors tore down a statue of slave trader Edward Colston in Bristol.
Statues in the capital linked to slavery could be removed under the new initiative. "There are some slavers that should come down, and the commission will advise on that," Khan told the BBC. A petition calling for the removal of a statue of the 18th-century slave trader Robert Milligan by Richard Westmacott located at West India Quay in east London has garnered more than 4,300 signatures.
'The [new] Commission for Diversity in the Public Realm will be wide in scope and consider murals, street art, street names, statues and other memorials', according to a statement from the London Assembly. The commission, which will be co-chaired by the deputy mayor for culture and creative industries, Justine Simons, will include historians as well as arts, council and community leaders.
Khan pledges that black, Asian and minority ethnic communities, women, the LGBTQ+ community and disability groups will subsequently be better represented. But the move prompted a flood of critical posts on social media with some contributors saying Khan's announcement was "total virtue-signalling".
Critic Ekow Eshun, a member of the Fourth Plinth Commissioning Group, says in a statement that the contemporary sculpture installation displayed in Trafalgar Square already reflects diversity. "The launch of the commission is a timely, significant development. The Fourth Plinth programme is an example of a project that considers the representation of BAME communities, women, the LGBTQ+ community and disability groups as part of its mission," he says.
According to the mayoral website, Khan has previously pledged his support for a number of new memorials in the capital dedicated to the black British teenager Stephen Lawrence who was murdered in a racially motivated attack and the Windrush generation of workers who came to the UK from the Caribbean. Last year, former prime minister Theresa May said that a Windrush monument would be built at Waterloo Station. Khan has also backed plans for a national slavery museum and a national Sikh war memorial.
Meanwhile, 26 Labour councillors on Oxford City Council have signed a letter urging Oxford University to 'make Oxford a truly anti-racist city' by removing the statue of British colonialist Cecil Rhodes from Oriel College. In Edinburgh, the city council says that a plaque will be added 'as quickly as possible' to the Melville Monument located in St Andrew Square honouring the 18th-century Tory politician Henry Dundas. The plaque will outline Dundas' links to the slave trade and his support for slavery.
Source: The Art Newspaper
Image: James Veysey / Shutterstock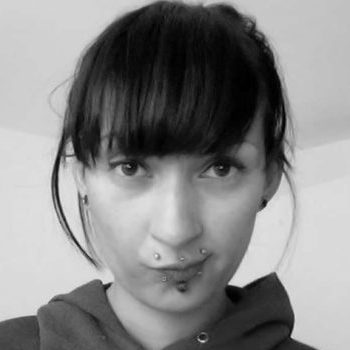 Naila Scargill is the publisher and editor of horror journal Exquisite Terror. Holding a broad editorial background, she has worked with an eclectic variety of content, ranging from film and the counterculture, to political news and finance.