[dropcap style="font-size:100px; color:#992211;"]N[/dropcap]ot just one of the best bands to come out of Poland, Riverside also take point in the vanguard of the modern progressive rock scene.
Having picked up the torch from Porcupine Tree when Steven Wilson put his band on hold and took off in a different direction, the tragic and sudden death of Riverside guitarist Piotr Grudziński in February put the future of t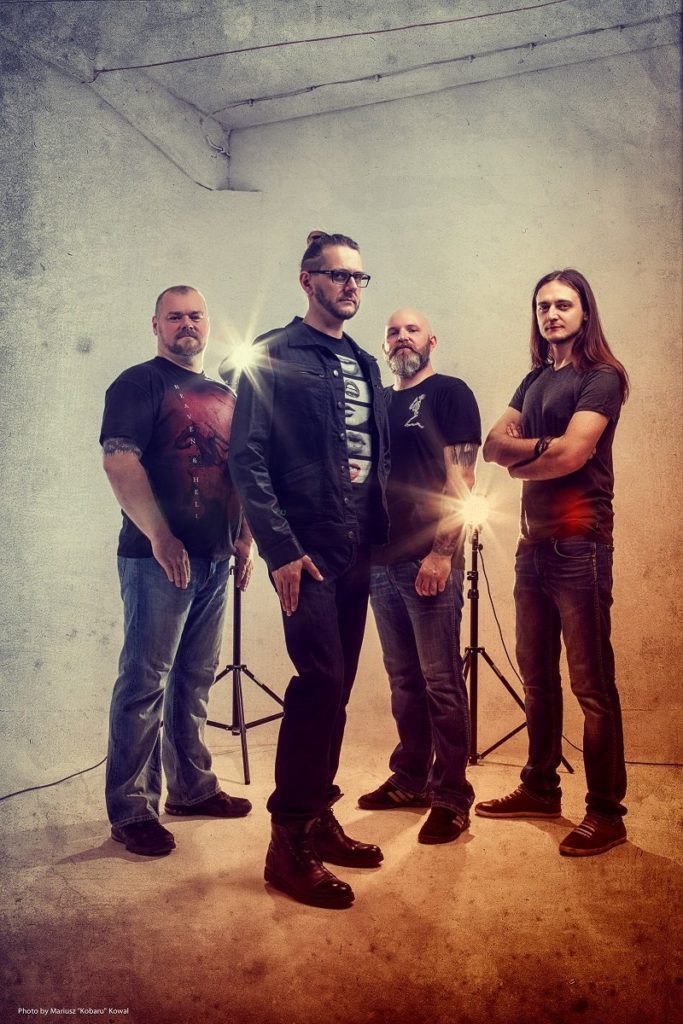 he band in doubt, but band leader Mariusz Duda has since stated their intention to continue as a trio.
Released as a tribute to Piotr Grudziński, Eye of the Soundscape is something of a departure from the song-focussed rock of Riverside's recent albums, taking the form of 100 minutes of ambient electronica. It's actually a compilation, combining material previously released as bonus tracks on earlier albums with a couple of remixes of older songs, and some completely new tracks that were works in progress at the time of Piotr's untimely death.
It's not completely instrumental, as there's an occasional ghostly vocal. Nor is it completely electronic; although not as prominent as on earlier albums, there's still room for some of the late Piotr Grudzień's distinctive fluid guitar on a few tracks.
The album begins with the icy minimalism of "Sleepwalkers", the sort of thing that might have caused a lot of excitement had it been made by a fashionable DJ rather than by a bunch of Polish prog-rockers. "Shine", another new track, has more of a Riverside feel even though loops take prominence over guitars.
The shimmering arpeggios of "Where The River Flows" and the electronic pulse of "Night Sessions part 1" with its lead synth line and spooky background guitars recall mid-70s Tangerine Dream. "Night Sessions part 2" even features some evocative mournful saxophone, and the album ends with the eleven minutes of ghostly ambient soundscapewhich comprises the title track.
It all amounts to very different record from Shrine of the New Generation Slaves or Love. Fear and The Time Machine, at times referencing Tangerine Dream in the same way as some of their earlier work recalled Porcupine Tree. But it's always their own take on things, never a derivative pastiche, and there are plenty of reminders that there always was an electronica side to their music. It will be very interesting to see where they go next.