[dropcap style="font-size:100px; color:#992211;"]E[/dropcap]very album needs a truly great song.
Nouvelle Vague's reworking of 'Love Comes in Spurts' by Richard Hell and the Voidoids (1977), like all great covers, takes the original somewhere new and with newness rejuvenates.
Smoothing Hell's ragged edges and Beefheart-tinged languor, Nouvelle Vague's Marc Collin and Oliver Libaux reimagine the garage punk source as a layered orchestral pop classic. The brilliance of Nouvelle Vague is that rather than approaching the cover as a dry exercise (take an underground hit and make it bossa nova), they've reassembled the song as a creative act in itself. Hell's iconic version will always exist, but incredibly this new version will have its own life.
Restained and deep, using a female voice to sing what was originally aggressively masculine gives a sort of role reversing frisson that has cross-gender appeal. A hyper feminine breathy French vocal exhaling predatory bad boy lyrics feels titillating and promising, like a more sophisticated Lana Del Rey sans hipster chic.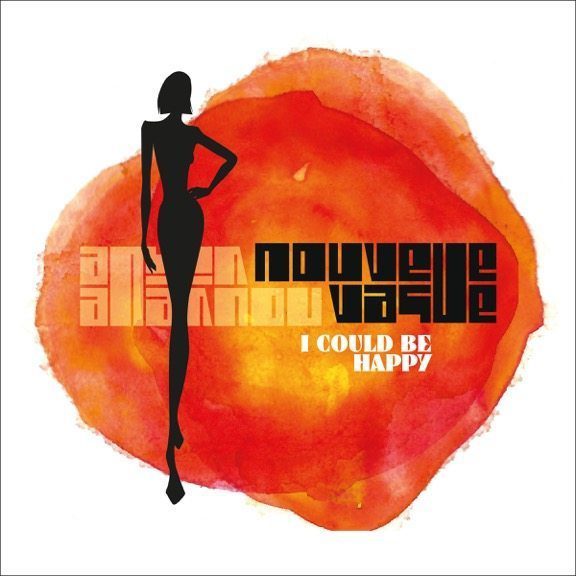 Listening to I Could Be Happy the audience discovers that bossa nova is a versatile foundation with a surprising amount of variation. The genre is given a nice 60s feel here with a summery pop twist, spoken verses lead into the sugary entendre of 'Love Comes in Spurts'. Never overdone, the call and response chorus is pop perfection. Students of double tracking vocal harmonies should pay close attention to how several voices can interplay. Surprisingly augmented by light tubular bells and metal percussion there is nothing spare and nothing out of place in this peerless cover.
The success of this cover (and most of the album) is the strength of the mix. Near flawless, each instrument has ample space to allow the player's performances to shine with delightful subtlety and sumptuous variance.
Listening to the whole album, a slight issue is that in parts the venture seems constrained by the oeuvre. In some cases, (title track I Could be Happy for instance) the trademark loveliness and maintenance of a middle vibe sophistication left me wanting more bombast and overture. Perhaps not an issue for lovers of the mild, in some cases the lack of rock crunch peaked through the idyllic veneer. These are new wave and punk songs after all perhaps it's only natural that the grit in the DNA emerges during the English languages covers.
The first half of the album (containing light upbeat numbers) drifts in the second half toward more melancholy material. Imagining the Parisian setting where Side A is the evening rendezvous which fades into Side B denouement, life's fleeting satisfaction only seeds a later sadness. Tracks like Maladroit, Algo Familiar, and Loneliness espouse a reflective darkness that is finally lifted with the the album closer La Pluie Et Le Beau Temps, reminding us that while the Concept of playing alt-pop covers in a bossa nova style might seem frivilous, bordering on Gauche, Nouvelle Vague have become so adept at these renders that no forgiveness is required.
A quiet triumph.
Nouvelle Vague tour the UK this November