[dropcap style="font-size:100px; color:#992211;"]N[/dropcap]
ow I don't know about guitars but I know what I like, so on hearing that New York-cum-Boston-cum-Nashville shredder Reeves Gabrels was in town, we saddled up and sped off down to Islington's O2.
Unlike many of his collaborators, in the outside world Reeves Gabrels has the luxury of being able to blend almost anonymously into a crowd, enabling him to take a breather from the soundchecks and grab a bite to eat before showtime without being hassled by heavily kohled autograph hunting fans.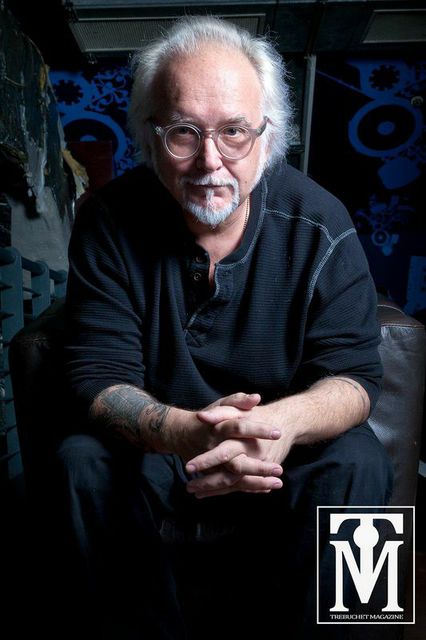 If you were unfamiliar with this affable, self-effacing gentleman and his musical pedigree, you would surely walk right on by, never knowing you had just brushed past one of Earth's great guitar geniuses.
Listening to the eponymous new album en-route, which includes renditions of Bo Diddley's "Who Do You Love" and Jimmy Reed's "Bright Lights, Big City", we knew it would be worth missing evening worship and that we would be in for a real Sunday night treat.
As likeable onstage as off, Mr. Gabrels threw out jovial banter and beckoned the crowd to come closer to the stage that an experienced power trio of not so imaginary friends were about to splinter with a wall of sound.
Not just a guitar hero, Gabrels' mature American indie, sort of, voice (you know what I mean) was smoothed by a tumbler of mysterious amber liquid and belted out a fine assortment from the catalogue. Of course, he showcased the new album, which was made all the better by hearing and seeing it in this up close and personal venue.
Just someone else's guitarist? Not a chance. Gabrels is every inch a worthy frontman. He may have joked about every song having a big guitar break, but that is exactly what the people had turned out for. I'm sure there are fancy terms for the things Reeves Gabrels did to his guitars on the night of Sunday 5th October but all I know is he was hitting the fret board like a typist who'd missed a deadline, possessed by demons and rattling off a manuscript whilst freaked out on LSD.
A truly outstanding performance of Diddley's "Who Do You Love?", Tin Machine's "Bus Stop" and their very own "Wish You Were Her" were particular highlights. All this and knob twiddling, bar bending, switch flicking fabulousness makes a show not to be missed. Oh, and a strange box thing on a stand that made weird but wonderful noises (last seen at a Kid Congo Powers gig). I don't know what it's called but I want one.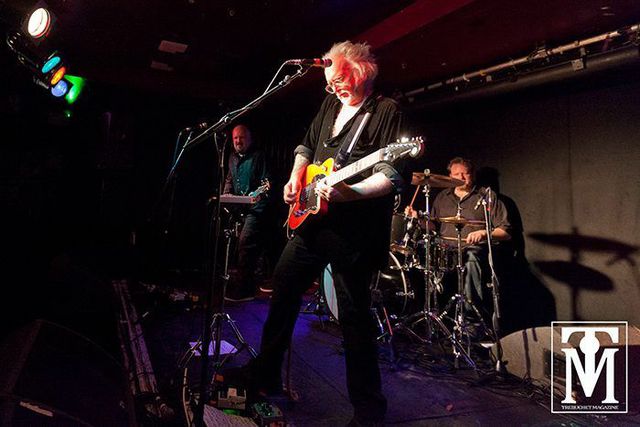 I write this short review in haste and without mentioning either David Bowie or The Cure, so that you might have time to grab yourself a ticket for the last remaining UK dates and give yourselves a pre-Halloween treat.
And don't forget to buy the album.
Photos: Carl Byron Batson. Not to be reproduced without express prior permission.
[button link="http://www.reevz.net" newwindow="yes"] Reeves Gabrels and his Imaginary Fr13nds[/button]

Photographer, published poet, former party animal, body builder, grave robber
to the stars and renowned chainsaw juggler, Carl can often be spotted on his
Harley Davidson pretending to be in Terminator 2. He is also frequently seen in
the press pits of old London town, camera in hand, avoiding being hit by bottles
of wee and crippling his opposition with secret Kung Fu moves.