[dropcap style="font-size:100px; color:#992211;"]C[/dropcap]hris Liebing's CLR label began as an underground techno label releasing work like this:
Now, CLR has become a major operation with a definite corporate veneer.
[quote]if you can
get past the
lifestyle techno
corporate packaging,
CLR releases some
very good work[/quote]There's a very un-techno playful cult of personality around Liebing now and his smooth, mid-atlantic tones introduce and interrupt the label's slick weekly podcasts (which do attract major names). However, even if all the "corporate sell-out" warning signs are present and correct, and yet if you can get past the lifestyle techno corporate packaging, CLR releases some very good work.
This overview of recent CLR releases is presented by the British DJ and future CLR artist Rebekah, whose mixing is smooth and intricate. It starts out very atmospherically start with Monoloc's 'Mind', a solid track which is seductively rather than abrasively mechanical, with dubby textures softening the blows of the beats. This segues into the cosmic techno atmospherics of Adam X's Traversable Wormhole project, here remixed by British techno verteran James Ruskin.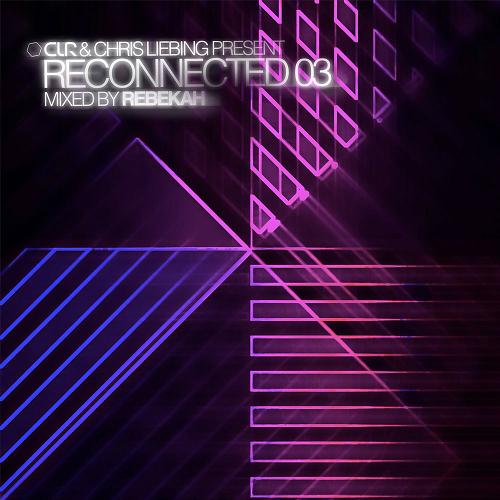 Later in the mix we also hear a more ominous remix of Traversable Wormhole's 'Superluminal' by cult producer Sleeparchive. Rebekah's mix is initially unhurried, taking its time to build up and it's only after the droning atmospheres of Xhin and Lucy's 'LX3' things really kick off with the Peter Van Hoesen remix of Motor feat. Douglas McCarthy's 'The Knife'. Nitzer Ebb man McCarthy's vocal gets twisted into menacing shapes, producing a party track with a serious edge.
Later we find another, more muted vocal track – Chris Liebing feat. Markus Sprengler's 'Ataraxia', which has some of the atmosphere of an International Deejay Gigolos track. The Pfirter remix of Hyper Lust by Motor feat. Billie Ray Martin is a stand-out; a precise and forceful club track.
The instrumental dancefloor tracks contain a fairly wide range of textures and atmospheres but are all tightly produced and serious, often with a futuristic, metallic sheen, and they do achieve the aim of making you want to investigate the releases they come from. Towards the end of the mix, Pfirter returns in his own right with 'Mi Estudio', a highly energetic track with impressive filtered elements.
Jerome Sydenham vs Function's 'Two Ninety One' has spiralling, serrated textures that intrigue and it could have helped set up the mix for a grand finale, but the actual closer, Monoloc & Daniel Wilde's 'When I Get Older' is the only real weak point.
Monoloc produces interesting work but unlike the other vocal-techno combinations here, this doesn't convince. The slacker indie-style vocal adds an element that's quite at odds with the best tracks on the mix, and while it sits better at the end of the mix than in the middle of it, it still seems intrusive.
Nevertheless, this is a well-crafted mix with some dramatic sequences that shows a label in good health.
A techno review all about techno music by CLR: a techno label
Label. CLR
Artists. Rebekah
Title. RECONNECTED 03
Format. Digital Compilation
[button link="http://www.clr.net"] CLR Records[/button]