[dropcap style="font-size:100px; color:#992211;"]F[/dropcap]
olk rock six piece, Bible Code Sundays opened the show.
Not what we expected and musically nothing like PiL, they nonetheless have a post-punk connection as Elvis Costello is the brother of gravelly voiced lead singer Ronan. Far more akin to the grittiness of The Levellers than the sanitised folk-light of Mumford and Sons, they grabbed the attention of the early arrivals. Maybe It's Because I'm an Irish Londoner set out their identity with a lyrical style not dissimilar to The Pogues, with the story telling ability of a generation raised on folk tunes.
Three guitars (lead, acoustic and bass) gave a well-rounded college rock vibe at times with the added bonus of an accordion and an extremely accomplished left-handed violinist to infuse it with full-on Celtic folksiness. Apparently they gig several times a week in London pubs, so catch them up close soon. Listen out for My Town, which showcases them at their most hectic and passionate with a violin part to die for.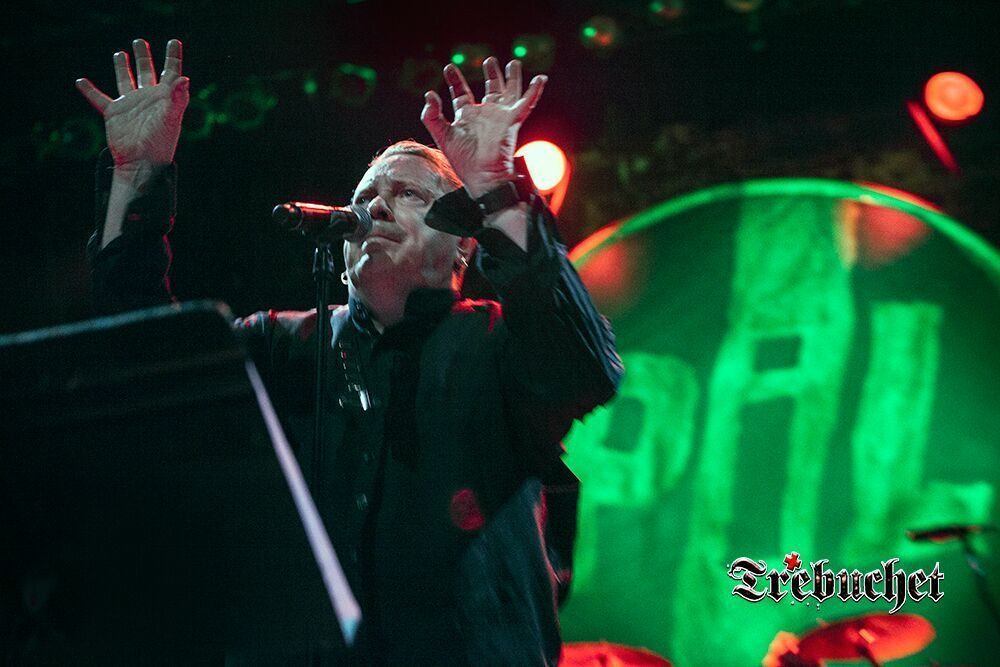 Now then, now then, the Seventies wasn't quite what it seemed at the time, was it? Ironically, the punks who spat out swear words at old Mr Grundy turned out to be a somewhat safer option than the rather too family friendly Top of the Pops hosts. So while chart spinning DJs see their lives out in solitary or mouldering in the grave, John Lydon triumphantly commands the stage at the O2 in London, how's about that then?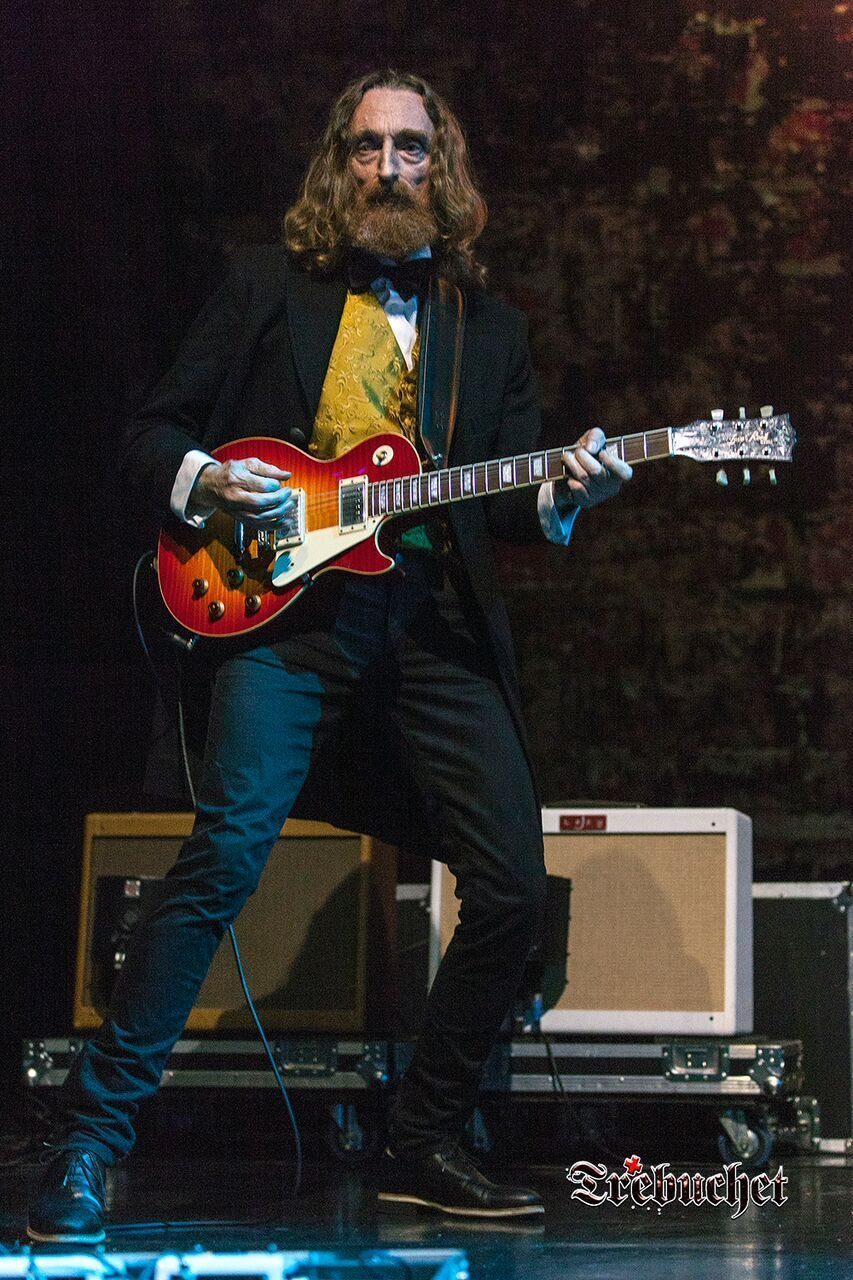 Apologising for vocal problems was unnecessary. John Lydon's vocal chords may be as overused and scratched as an old Never Mind The Bollocks album, but have similarly stood the test of time. A tad rotund and occasionally bespectacled he nonetheless cast an imposing figure at his pulpit, preaching and posturing at the O2 to two thousand plus faithful Lydon Party members.
Resisting the temptation to fully promote the new material, the set included only about half of the last album, What the World Needs Now with Lydon showing the fire still in his belly in Corporate. The classics sounded fresher than newly churned butter, with This is Not a Love Song both poignant in its melancholy jangling guitars and toe tapping in its beats and a triumphant performance of Rise providing a fitting ending to the pre-encore set. As ever with Public Image Limited, the vocals punctured the throbbing bass as a blanket of sound wrapped round us.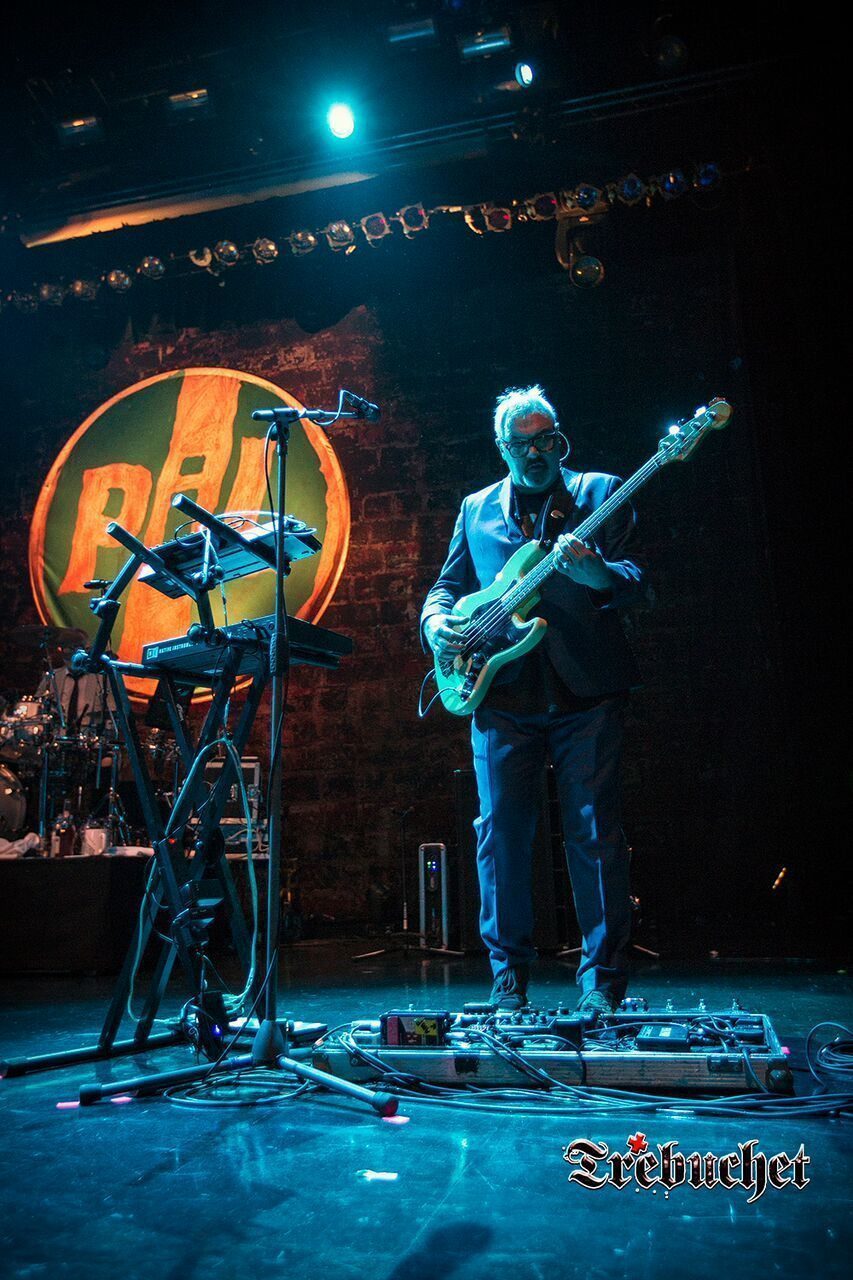 It's not easy to separate the authentic from the hype when it comes to PiL. Shutting my eyes and trying to forget who was in front of us, one realises that they are actually a pretty powerful dance band when they want to be, although less ahead of their time these days. One can still mix in a PiL track with effortless ease and a smirky DJ smugness knowing something decent has been dropped in.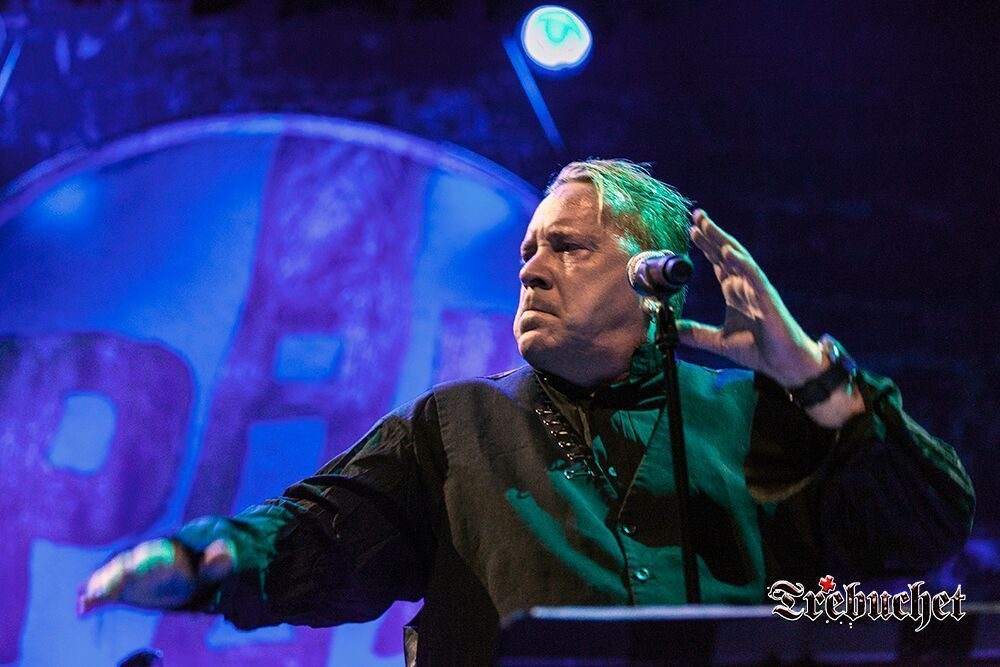 Ending the encore with a double whammy of 1990's Open Up and new song, Shoom, the power and passion are still there even if the flesh is aging.
He meant it, maaaan.
Photos: Carl Byron Batson. Not to be reproduced without express prior permission.