[dropcap style="font-size:100px; color:#992211;"]J[/dropcap]ordan Baseman is a reader in time-based media at the Royal College of Art whose work plays with recorded interviews to conjure a sense of place and time.
Defiantly removed from the idea of purely factual reproduction his works are a synthesis of reportage, portraiture, documentary, creative non-fiction and storytelling which reference the objective stance of historians, anthropologists and journalists to create an interpretive frame for analytic empathy.
Baseman's intention to produce a hybrid form of expanded, experimental portraiture is effective in reaching an audience who consume information and media as a method of distancing themselves from reality. His portraits conversely interpret his subjects to give them immanence and cover topics as diverse as rape, epidemics, religion and technology. A version of a new weird connects and reveals.
His latest work Radio Influenza uses his technique of time and reportage to describe the progression of events that marked the Spanish Influenza Pandemic of 1918. Through a series of daily 'broadcasts' audiences can immerse themselves in the spread of the disease, getting a sense of how it spread and the social impact that came as a result.
"Radio Influenza is delivered to audiences daily over the course of one calendar year: November 1st 2018 to October 31st 2019. The script it is derived from British newspaper articles reflecting the exact day of the year, 100 years earlier. Articles from every region of the country are fused to discuss the local, national and international devastation and often contradictory responses to the reality and panic of the influenza pandemic. Radio Influenza asks questions about public health, the spread of disease, scientific failures and advances, through the prism of the Spanish Influenza Pandemic of 1918. It's a big project, pretty all-encompassing. The research is really profound. I've learnt so much, and it's ongoing.
[In terms of methodology] the work is based entirely on research in newspaper archives. We have used a few different archives, but primarily the research is based on the British Newspaper Archive from the British Library. We have completed the research, and now I am continuing to fashion that research into scripts. The scripts are narrated by artificial voices. The soundtracks vary in length. They're averaging about three minutes. Some are 10 seconds.
The thing that connects all of the reports, in some way, is influenza. What's amazing about the Spanish flu is how it permeated every level of society, all across the world; it was a total pandemic. From people becoming incredibly ill and dying very quickly, to people going nuts and going on killing sprees, and/or killing themselves very suddenly, to people using it as an excuse for all kinds of bad behaviour, it permeated every stratum, every level within society for over two years. It came and then it went, it came and then it went, over and over, during that time. Also, people had no clue what it was, or how it was passed from one person to the next. There were all these rumours, guesses, paranoid delusions, theories and ideas.
Influenza started when the war was still on, and it was accelerated as a result of the war. Imagine late 1918, with the war having just ended, and there's bodies in the streets from influenza; it must have just felt like it was the end of the world. All that compound trauma. There was a lot of religious fervour, a lot of hellfire and brimstone conversations happening. A lot of judgement.
[We are following the chronology of the influenza at the time, so] March the 1st today, is March the 1st 100 years ago. So, all the scripts are based on documents from 100 years ago. There's been some invention in the scripts but not too much at all.
I've been focusing primarily on newspaper accounts because I don't want it to be nostalgic or backwards looking; these people lived through some horrible trauma and I didn't want to sentimentalise that. That's why they're all artificial voices, too.
There's a natural narrative just because of what happened, and I am following that. You would not believe the amount of suicides, and the kinds of suicide, too; they're so extreme. I've backed off the suicides a little bit, when possible, because I think people wouldn't think it was credible. So yes, I am manipulating the original research, but not much.
At first, I was very truthful to the material and slavish to keeping a lot of it in, but I've let go of that; not that I'm not truthful, but I've begun to edit the articles much more. My interventions have become more pronounced. For example, in one article there might be some really interesting things but surrounded by statistics, so I've gone for the core of the article.
The anecdotal feedback that I get is that people really like it. For some people the music, the ambient background, gets a bit irritating, but for me it's really important. I love the software voices; they're amazingly sophisticated and nuanced if you spend time on them, and other people really love them. I think they work really well. They refer to the present with material that could easily be sentimentalised. What people seem to be doing, is listening to it a week at a time, or a month at a time, so they're not listening every day; they're listening to it in a Netflix kind of way, binging it.
Continued in print. Read more in Trebuchet 6 – Time and Space
Sources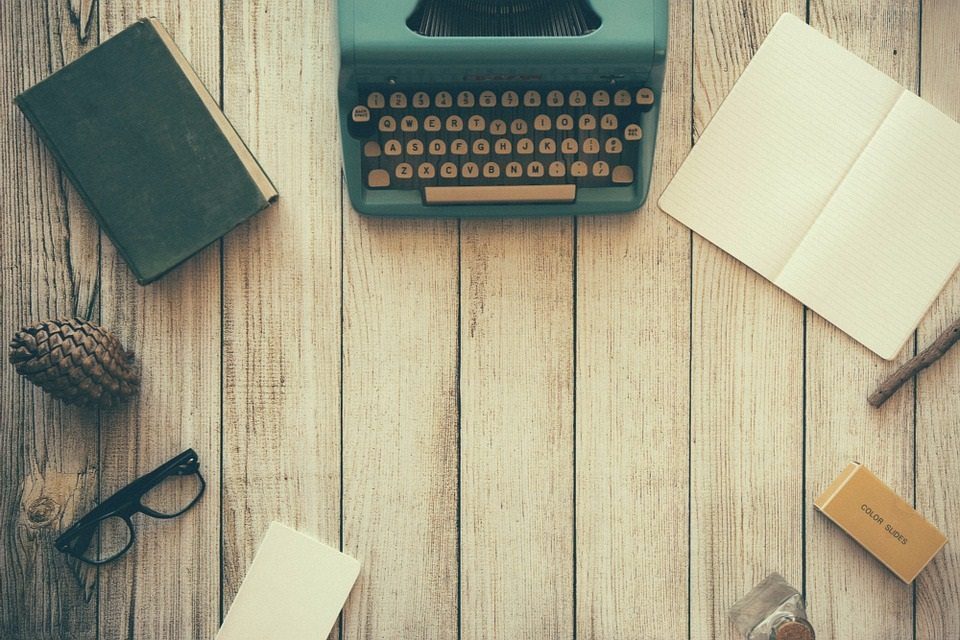 The aim of art is to represent not the outward appearance of things, but their inward significance. – Aristotle