[dropcap style="font-size:100px;color:#992211;"]P[/dropcap]
ioneering kinetic artist Takis, whose work harnessed the power of electromagnetism, has died at age 93. The artist's Athens-based foundation, which is dedicated to promoting art and scientific research, confirmed his death on social media. His inventive work is currently on view in a survey at Tate Modern in London.
Born Panayiotis Vassilakis in Athens in 1925, the artist grew up in the shadow of World War II and the Greek Civil War. Without money to pay for a formal art education, he largely taught himself, assembling a varied curriculum that included philosophy, poetry, science, and the arts. A fan of Giacometti and ancient Greek sculptures, his earliest works were elongated sculptures of figures in cast metal and plaster. 
The artist's horizons broadened further when he moved to Paris in 1954, where he was introduced to the work of Yves Klein and Jean Tinguely and developed his own antennae-like sculptures and avant-garde performances. It was during this period that he began to experiment with what would become his signature medium: magnets. He has said he was searching for a material that would allow him to channel energy, the cosmos, and the forces of nature through his art.
The potential of electromagnetism was made clear in his 1960 work titled The Impossible – Man in Space. Using an elaborate system of magnets, he floated the South African Beat poet Sinclair Beiles in mid-air at the Iris Cert Gallery in Paris while the writer read one of his poems, aptly titled "Magnetic Manifesto", aloud. 
Takis traveled to the United States in 1968 to take up a scholarship at the Massachusetts Institute of Technology. There, he continued to experiment with sound and technology. He even invented a machine that produced electricity out of the movement of waves. (The artist took out several other patents as well.)
When he eventually returned to Paris in the mid-1970s, his interest in the cosmos and philosophy, coupled with his virtuoso skill in transforming scrap metal and employing electromagnetism, resulted in memorable kinetic sound pieces and musical devices. Electomagnetic Sphere (1979), which is included in his Tate Modern show, incorporates wire "bow" strings, a sphere at the end of a pendulum, and an amplifier to create eerily discordant sounds.  
Takis returned to his home city of Athens in 1986, where he began building what became the Research Center for the Arts and Sciences in 1993. He installed his monumental sound pieces in its open-air theatre. They include the thunderous Silver Musical Sphere, as well as giant Gong, which is made from the rusted wall of an oil tank.
The artist enjoyed major surveys at the Palais de Tokyo in Paris and the Menil Collection in Houston in 2015. (The Texas institution's founders, Dominique and John de Menil, were significant early supporters of Takis's work.) His work was also included in the 2017 edition of documenta in Kassel.
Greece's culture minister Lina Mendoni said in a statement: "For more than 70 years, Takis was a pioneer, an artist whose childish curiosity of the forces of the universe never ended."
Source: Artnet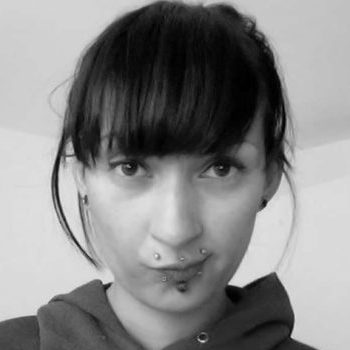 Naila Scargill is the publisher and editor of horror journal Exquisite Terror. Holding a broad editorial background, she has worked with an eclectic variety of content, ranging from film and the counterculture, to political news and finance.