[dropcap style="font-size:100px; color:#992211;"]T[/dropcap]he visual oxymoron of a whimsical and lyrical tendency combined with raw, almost brutal elements is the driving tension that gives Litten's work impact. He is an expressionist painter and, although he had some formal training (evening drawing classes), one can't help thinking that had he not later abandoned art school (reflecting on its claustrophobic and restrictive atmosphere), he may have been influenced by the far more commonplace irony and sensationalism that was typical of his generation of artists.
"Creativity is empowering and empathy is powerful. I want to create art that speaks of the love, anger, loss, personal growth and the private confusions we all experience in our lives. Perhaps subversive, tender, malevolent, compassionate—the need to see raw human existence drives it all forwards." Andrew Litten 2018
Expressing intelligence, wit and raw emotion is a tall order and difficult to balance on the picture plane, often failing or slipping into one or the other. Litten's practice manages to contain this energy: choice of colour, materials and a folky, naturalistic approach to figuration helps to douse and add a little poetry to brutal mark-making and difficult subject matter.
Litten's forthright, engaging style and the frankness of the paint handling make him a premier example of an unpretentious contemporary artist working with psychologically intriguing subject matter that often explores sex, death and violence, and the awkward need for companionship.
How do you define the body?
My approach to representing the body is almost entirely guided by a sense of the subject that I am wanting to connect with. The figure can radically change position or shape as the work evolves. I have to go with it and support the changes compositionally and anatomically. The face is an essential element for me. We all intuitively read people's faces to understand their thinking and initially go for the eyes and mouth — particularly to read emotion. Often, when I am creating the figure, a likeness to particular people I know will creep in and  the subject might then begin to live in a slightly different way. Sometimes I use a photographic reference for further information, but it is all exploratory and there are no predetermined processes.
In what way do you feel you've pushed your conception and application of the body?
Read this article in full in Trebuchet 4 – The Body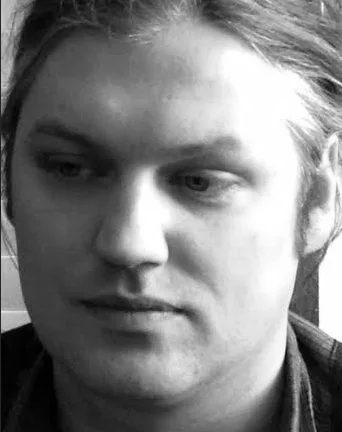 Michael Eden is an artist and researcher working in London and the south east, his artistic practice is concentrated on painting and he divides his time between this and lecturing in art history and contextual studies.