[dropcap style="font-size:100px; color:#992211;"]S[/dropcap]
omething is going right when your first EP is produced by legendary musicians like the Wu-Tang Clan's RZA, Mark Needham (The Killers, Imagine Dragons), and J.P. Bowersock (Julian Casablancas, Ryan Adams), then recorded at Rick Rubin's Shangri La studio in Malibu.
Such is the case for protest-pop band Faulkner, whose EP Revanchist was released earlier this year.
Web sources claim that it was on the strength of a Soundcloud demo that they attracted the attention of Bowerstock and RZA, and that offers to collaborate materialised thereafter. This is of course possible, but one senses a deeper story (usually one where the band is championed by an industry insider whose benefaction opens ears, swank studios and deep pockets to a young band). At this stage the band is tight-lipped about the finer details of their recent elevation, maintaining a certain distance and making sure that nothing deviates from the PR script, while attempting to tantalise with 'secrets' and 'mystery'.
Slick operators all. When Trebuchet put some questions to bass player Dimitri Farougias, we received the party line. One would expect that a band which emphasizes social issues within their songs would be more voluminous about their subjects, but then, email communications are often terse.
---
The name 'Faulkner' has a lot of associations. Which references do you particularly enjoy or think are the most apt?
William Faulkner to a certain degree. The jury is still out on the rest of them.
How did the collaboration with RZA come about?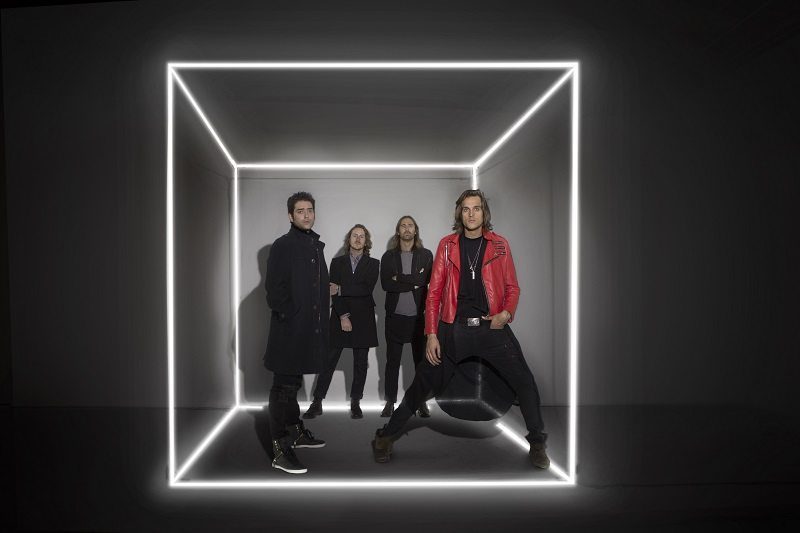 We were working on 'NY Anthem' and we felt that he was the most appropriate person to produce it. The fact that he went on to freestyle on it as well speaks volumes of the great chemistry and time we had in the studio together.
What was it about that song that made RZA want to work on it?
His NY roots and the all-around good energy he felt from the band.
Many of the songs deal with social rather than just emotional issues. Is this a conscious aim of the band?
Very much so. It should be the aim of every artist to balance personal emotion and social issues.
Listening to the songs, you get the sense of a real upfront understanding of the subject of the songs. Do you worry that as the band becomes bigger you'll lose connection?
We don't worry at all about that. We make music we ourselves can connect with and enjoy for as long as we're on this planet.
Any plans to tour Europe?
Yes, this summer/fall.
Do you see yourself doing anything differently as a band than other acts out there?
Secretly, yes.
The band has set off to palpably great start, what's been the biggest highlight for you to date?
The collaboration with RZA of course, and sharing the bill at Riot Fest last summer with a few of our favorite artists like Iggy Pop, Run DMC and the Pixies.
What's next for the band?
Shows, working on a music video for 'These Kids Nowadays' right now, as well as new material.
So there it is. A band of 'mystery'. The music itself is listenable if not essential, and the RZA collaboration is notable for its unusual pairing, if not quite living up to the expectation of its exceptional parts.
[button link="http://www.faulknerofficial.com/" newwindow="yes"] Faulkner[/button]