[dropcap style="font-size:100px; color:#992211;"]NOS[/dropcap] Primavera Sound Porto is a relaxed indie sojourn away from the ho-hum bustle of European capitals with heady moments of volume.
Annually, picturesque Porto takes on a new life as Primavera tourists flock to the city, fill its bars, streets and cafés. There are obvious benefits to having a festival within a small city; not having to camp ranks high, and good food ranks higher. Remember when sleep and food weren't festival considerations?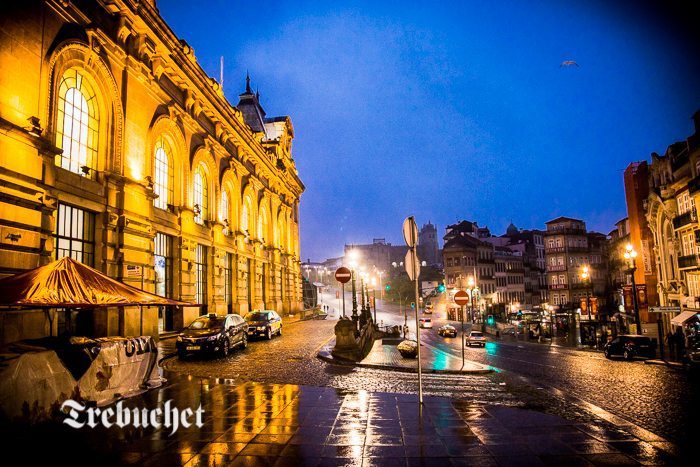 Catching the bus from city centre to the festival you pass wine-soaked riverside warehouses, fresh fish cafes and local stages dedicated to Fado (an ancient form of Portuguese torchsong steeped in briny melancholy and pastoral romance). The absence of global brands allows the city's culture some space to resonate.
NOS Primavera Sound
Leaving the station around 5pm the bus collects a incongruous huddle of Indie t-shirts, Dalston haircuts and London prejudices. Soon enough foreign attitudes fade and conversations spring up on the merits of each other's schedule omissions, carving up Primavera to taste, and making impossible plans to meet up left of some sound desk several beers hence.
While many stadium acts from the Barcelona chapter don't headline Porto (Radiohead amongst others) less expensive acts Mudhoney, Air, Moderat (pictured),
Dinosaur Jnr, PJ Harvey, Battles and Brian Wilson made the festival necessary for the Pitchfork hip and 90s cognoscenti.
With this tour billed as the last time Wilson would perform Pet Sounds the crowd greeted every song with huge applause. Compared to previous performances in London, the Primavera set didn't quite come together. It's hard to watch Brian Wilson perform without feeling uncomfortable, he has trouble singing and his playing is limited to a few accents here and there. It's true you are in the physical presence of someone who changed the course of popular music but that's about it. Outside of performer and band it was the audience that made the show. Gathering one of the larger crowds of the festival it was undeniable that people drew to together to sing, dance, hug and commune through nostalgia into the now.
If Primavera Barcelona is a raucous affair with youths fumbling at each other in the crushing midst of a mosh, then Porto the elder sister wanders around with a glass of wine, drifting towards similarly well heeled Observer readers who nodded nostalgic to the soundtrack of their 90s youths.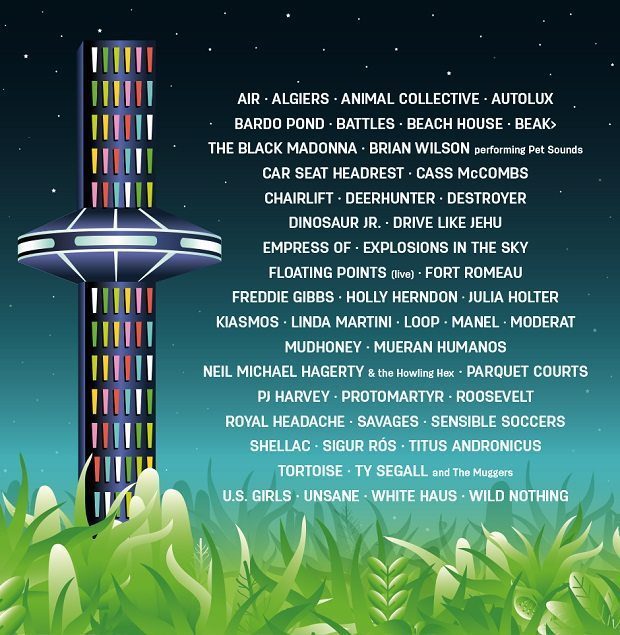 Ironically it was these older acts that sounded the freshest. Mudhoney, Dinosaur Jnr, PJ Harvey all played epic sets emphasising the observation that if the modern acts are all post-Air introspection synth and beats, the 90s were about volume, dynamics and expression (except perhaps J Mascis, who takes stage insularity to a level unattained by all but the dead).
Primavera crowds are different to the inebriated hordes who throng to UK festivals. It's classy. Attractive people wander about sipping wine and nodding attentively to the music. Whether John Stainer of Battles is laying down epic grooves, Air romancing some mystical muse or Sigur Ros being Icelandically weird, it all goes down with charm.
Most bands played their greatest hits festival sets so it's hard to pick a firm favourite but for sheer energy and stellar technicality the ribbon has to go to  Battles. Rating as one of the best live bands of all time they seem never to give a bad show. Do they miss their emblematic lead singer? Perhaps, but eschewing the traditional format is what they do. People didn't need a 'front man' their music is more than enough to push a set. The crowd bounced, moshed and grooved to a stellar set that made even the most cynical Dalston tourist gurn against the grain of their coloured corduroy.
A winner of a trip.
NOS Primavera Sound 9-11 June, Porto Portugal