[dropcap style="font-size:100px; color:#992211;"]T[/dropcap]his year heralds the end of an era in music.
It is the year the 'Big 4' became the 'Big 3' due to Slayer calling it quits. Of course, this is if you still count Metallica as being a thrash metal band! For those of us who (correctly) don't, this leaves us with a 'Big 2' of Megadeth and Anthrax. Thankfully, there's plenty of life in thrash. Overkill, Exodus, Testament, Sepultura, the 'Teutonc 4' and Annihilator can stand as the 'Old Guard'. Municipal Waste, Evile, Blood Tsunami, Warbringer, SSS and Axegressor can stand as the modern era's 'heavy hitters', and promising bands like Power Trip, Deathstorm, Crisix, Dust Bolt, Deathblow and Bio Cancer are ever surfacing!
There is, however, one band who stand out from their peers. Brazilian power trio Nervosa are a special case. Whilst their gender (all female) has helped them along in terms of an initial curiosity draw, it's their raw talent which makes them so remarkable and has driven them to the cusp of greatness. Managing to blend the major approaches to Thrash (Bay Area, Teutonic, South American) with Speed Metal fury, NWOBHM tradition and touches of Death Metal, Fernanda Lira (vocals, bass), Prika Amaral (guitar, backing vocals) and Luana Dametto (drums) are a formidable force both in the studio and on the stage. Returning for Album #3 'Downfall Of Mankind', can they follow in the footsteps of their titanic predecessors?
In one word – yes.
The atmospheric intro track serves to set the stage for the Thrash attack to come. A flawless transition into the first actual song on the album, 'Horrordome', is announced with a furious scream and lethal blitz of rapidfire riffs and drums, delivered with borderline Death Metal intensity. Fernanda's venomously delivered raw vocal snarls are fearsome, bordering on the same quality as that which Schmier of Destruction can deliver. When these are coupled with the deep growls of Prika, it creates a weighty presence. 'Never Forget, Never Repeat' is one of two singles from the release. Politically and socially charged, it has similar themes to a lot of Thrash songs – reminding us that we need to remember history's mistakes lest we continue on a blood-soaked downward spiral. It speeds through with cutting guitars, relentless drums and a fearsome bass tone, delivered with contempt and intensity.
If these two tracks are an indicator for the way the rest of the album pans out, then all signs are good. 'Bleeding' shows some early 1990's 'Gothenburg Sound' influences with the way its rhythm flows, and the feel, sound and style of the guitar riffs. 'And Justice For Whom?' is not only a great play on words title-wise; it's a solid slice of 80's style Thrash Metal. Bordering on Speed Metal territory with its blistering pace, it's an unrelenting force which doesn't give a single moment of space. The stinging bite in the vocals, the heavy hitting rhythmic onslaught, the piercing guitar lead and socio-politically charged lyrical content all assault you at speeds which could match the bullet train! 'Vultures' brings some powerful groove and a sweet bass presence. Slowing the pace but increasing the feel, the shifts from speed to groove which punctuate this song are backed by still more ferocity in the vocals. It really makes you think of the level of contempt and scorn people have for the unjust elements of our modern culture if it can produce art both exhilarating and intimidating!
'Kill The Silence' is the other single from this album. It has everything you need in a thrash single. It's fast paced and has a great headbang-able rhythmic element to it, poising it perfectly to ignite a frenzy of bodies in the crowd. The riff-hook chorus makes it memorable, the slick transitions from verse to chorus flow with minimal resistance. It is simply a natural thrash track, packed with energy and there to be experienced! Following on is 'No Mercy', which shows more of the band's Teutonic influences (Fernanda has stated on several occasions how influential Destruction are to her). You'd be forgiven if you mistakenly assumed this was literally a 'Teutonic 4' release. It's a sustained assault of Euro-style Thrash, powerful in presence and delivery. I can only hope I'm in the middle of the moshpit when this track lands live! 'Raise Your Fist!' is another crowd pleaser. The lyrical content and vocal delivery invites crowd participation and the meaty Sepultura-esque groove backing them helps to ground it. 'Fear, Violence and Massacre' is another battering ram which has a similar feel to 'Never Forget, Never Repeat', while 'Conflict' (which follows) returns things to a more Thrash-based groove, guarenteed to result in several cases of self-induced whiplash.
Closing the album is the track 'Cultura do Estupro' – which, when translated from the band's native Portuguese, means 'Rape Culture'. Without bringing gender into my view of this song's content (instead merely looking at the wider implications) this is a socially charged track which highlights a problem across all modern societies. Focused more upon the band's homeland, this track has a heavy Crossover Thrash feel to it. With venomously delivered vocals and a guest appearance from João Gordo of RxDxPx on vocals, this highly charged, socially critical and scathing statement could go down in live infamy – much like 'Ratamahatta' by Sepultura. It's that powerful! 'Selfish Battle' is the album's bonus track, and it's a very Paul Di'Anno inspired number with the dramatic vocal flair the former Iron Maiden vocalist is known for, alongside some fantastic guitar work I believe is courtesy of Michael Gilbert of Flotsam and Jetsam, wrapping this intense release up and rounding it off on a slightly lighter note.
'Downfall Of Mankind' is a fine thrash metal album. It has what you expect of a Thrash record and so much more. More refined than 'Victim Of Yourself', more compact than 'Agony', heavier, faster and more focused in general, this album illuminates a band who have continually grown, adapted and overcome many obstacles through raw focus and determination. Passionate music from people passionate about music, Nervosa have unleashed a modern masterpiece here – proving that when the old step aside, the truly exceptional amongst the new can shine even brighter.
Nervosa's 'Downfall Of Mankind' is available now via Napalm Records.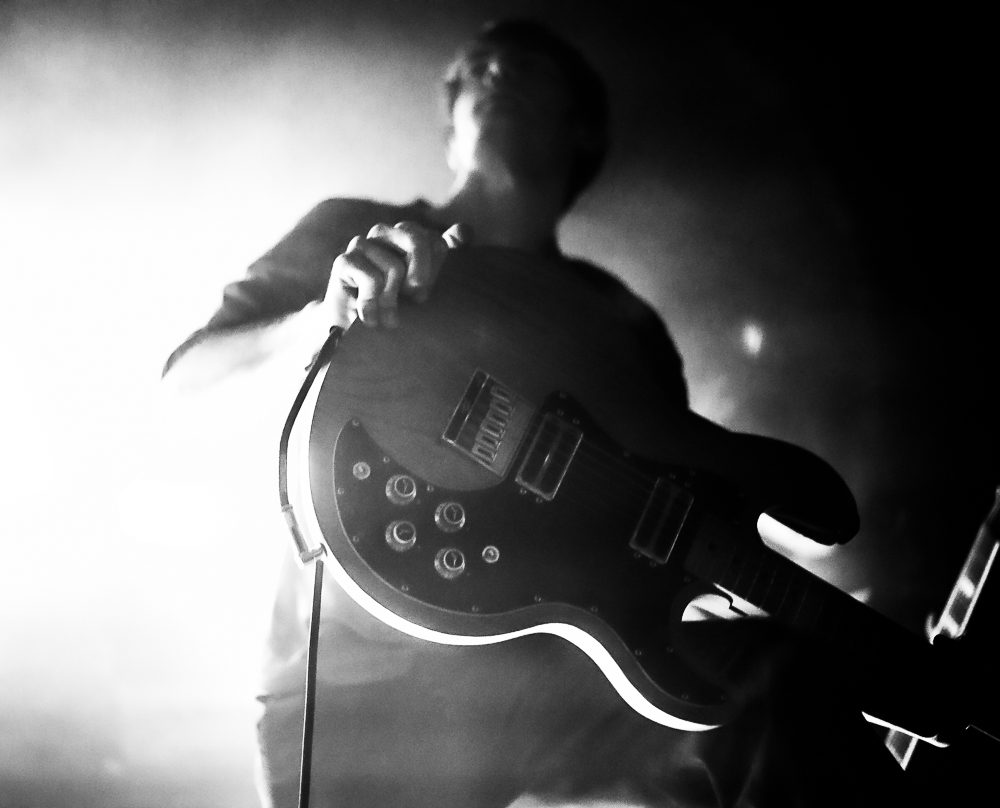 Born in the 80s, grew up with the 90s and confused by the millennial generation, I am Peter, more commonly known as Fraggle (long story, don't ask, details are a little hazy!)
With a degree in biochemistry, an ever growing guitar collection and a job handling medication, things are far different to how I expected them to have turned out, but the one thing which hasn't changed is how important music is in my life—it is one of my main passions, be it playing it, listening to it or attending it and experiencing it in the live setting (the way it is meant to be).
Blessed with a 'proper punk/metal spirit' (quote from Kailas), you will often encounter me at gigs or festivals with a beer firmly clutched in one hand and shirt in the other… Or these days, a pen and notepad too, maybe a camera if needed.