[dropcap style="font-size:100px; color:#992211;"]S[/dropcap]upergroups. A term which is readily tossed about these days and at times, seems to have a very diluted meaning.
For a good example of this phenomenon, see the terms 'Hero' and 'Celebrity' in our current culture.
The liberal throwing about of a term which should hold status and prestige often waters down the impact it's designed to possess, thus leading to anything and everything being so named. Busted and McFly merging to form 'Mcbusted'? Yeah, they were labelled a supergroup. Craig David's performance at Glastonbury being talked about as if it deserved the coveted 'Legend's Slot'…. Again, more degredation of terms.
Thankfully, Mr. Big are back to show exactly what the term 'Supergroup' actually means. The Los Angeles four piece are one of the cornerstones of Hard Rock and have proved time and time again why they are worthy of being called a Supergroup. Eric Martin (vocals), Paul Gilbert (Guitar), Billy Sheehan (Bass) and Pat Torpey (Drums) are four extremely talented individuals whose proficiency in their respective fields has earned them nothing but praise. Responsible for the 1992 worldwide hit "To be With You" and countless other catchy and highly technical songs, the band are back with their latest release, Defying Gravity.
"Open Your Eyes" kicks this hard rock record off and it's right in there with the hook, line and sinker approach. Crunchy rock 'n' roll tones, uptempo pacing with a kick to match and some nifty melodic passages, voicings and lines, it's basically Mr. Big 101. Newcomers to the band will feel comortable with it whilst long time supporters will get it right away with little effort exerted.
Title track "Defying Gravity" has a quirky melodic aspect and a real vibrancy in its rhythm. Well-phrased vocal deliveries and prominence for the big choruses mean this track hits with full power when expected to, and the infectious and uplifting feel of these big moments really make the track stand out. The simplicity in the arrangements of the guitar lines and drum fills makes for some high impact, top quality moments and overall, this is a straight forward track which pretty much shows what Mr. Big are all about.
Leading single, "Everybody Needs A Little Trouble" uses that iconic dirty blues boogie feel. Like a less bearded ZZ Top and having more warmth than grit in the vocal delivery, it's another catchy dose of rock. Hypnotic drum patterns and deep, bouncy basslines have that hook to them which leads the listener to nod along or tap their feet to the pulse of the track. The slick, bluesy crunch-laden overdrive guitar line screams out classic goodness, but has that slick precision you associate with Mr. Gilbert. As always, the big vocal choruses just lend themselves to singing along. Of course, a dirty blues number like this wouldn't be complete without a screamin' solo and Gilbert does not disappoint, lending his virtuosity to some blues scale mastery, blending expression, feel and execution to their fullest. This is one song you shouldn't be surprised to hear on the airwaves at some this summer!
Though the opening trio of tracks show the side of Mr. Big more knowledgeable fans may be familiar with, the casual listener will of course associate them more with the ballad. This is the type of song which some bands make a living off, and some bands simply do as fan service (or to fulfil contractual obligations by finishing a release with). We aren't here to discuss the pros, cons and components of these musical outpourings of emotion though, just the tracks on this release.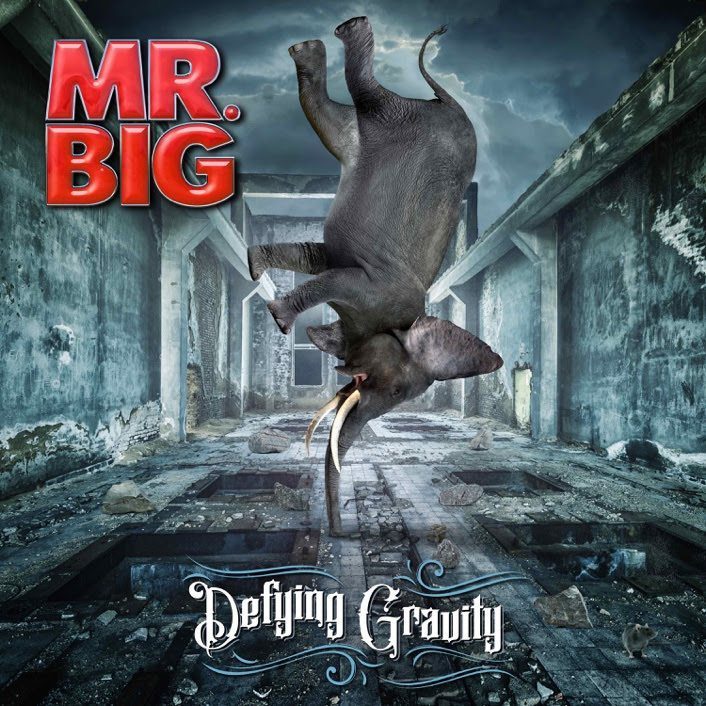 "Damn I'm In Love Again" has a real bright and uplifting feel. The acoustic guitar rings out clearly with a jangling tone on the higher notes of its chords whilst the bass is deep and warm. The uptempo pacing in combination with the soulful vocal delivery, subtle strings and infectiously catchy (and nauseatingly trite) choruses make this one of those tracks which is just made for radio (or that middle bit of the set when its time to change the pace of a gig). It's sickeningly cheesy, stereotypical of any acoustic love themed number and to be honest, it's not wrong to enjoy it! Whilst this number succeeds, "Nothing Bad (About Feeling Good)" stutters. Another ballad track, this one has the usual infectious and uplifting feel, plenty of acoustic guitar and soulful vocals, but it just doesn't jump out or have any real spark to catch the listener's attention. Luckily, the final ballad of the release, "Forever And Back" has more life in it. Rocking by nature, soulful and powerful vocals and the classy shred solo towards the end show what a track with a little more life can be and, thankfully, gets the emotional overload out of the way!
With only three ballads on the album, the rest is what we expect: high impact hard rock and technical excellence. With plenty of guitar fretboard gymnastics and technical wankery, "Mean To Me" brings the duelling guitar and bass leads, something Sheehan and Gilbert are reknowned for. "She's All Coming Back To Me" is a textbook example of melodic progressions and precision playing, with some killer tones and an infectious feel. "1992" is just that: a trip back to the early nineties where over the top displays of wankery were standard. After all, the super strats were still going strong around here (whilst everyone else was growing patchy stubble, donning their flannel and listening to a bunch of opiod-inspired dirty grunge numbers out of Seattle)!
The final double of "Nothing At All" and the 7-minute closer, "Be Kind" pull the album back to the more straight forward rock approach. Still filled with the showboatery and ridiculous displays of skill and proficiency, they drag it back to that crunchy sounding rock and roll. Intricate riffs and fills, dirty blues edges dancing around the tone and delivery, and some sweet vocal work make them both a solid hit for closing the album, especially in the case of "Be Kind", which has every trick in the songwriting book in there. Infectious hooks, subtle additions to add flavour to the sound (slide guitar!), false finish moments and an extended outro which bestows one last dose of showboating on the listener.
In all, this album doesn't defy the usual approach of Mr. Big, which is a relief. It does have its moments where everything feels like it has been lifted off the ground or turned on its head, but whether that is due to this being a diamond in the rough or just the sheer ridiculous levels of talent and proficiency the band displays is anyone's guess.
Me, I'm leaning to the talent and proficiency. What else do you expect from a band who featured a power-drill assisted guitar/bass solo on one of their most iconic tracks?
Released 21/07/2017 on Frontiers Records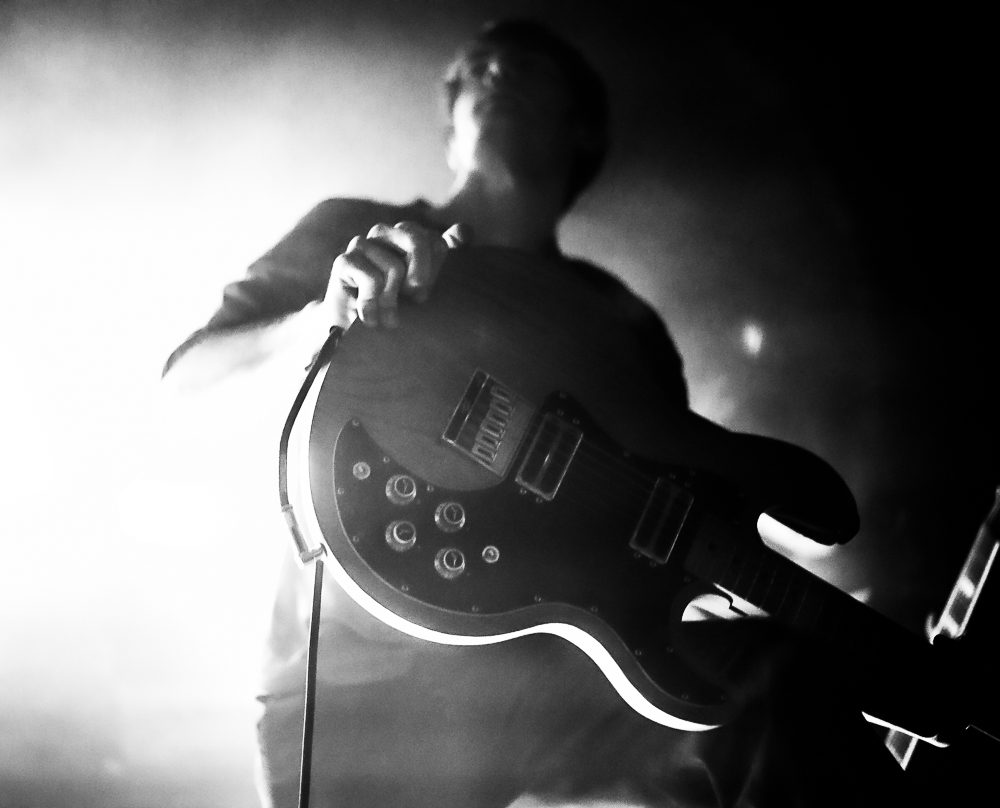 Born in the 80s, grew up with the 90s and confused by the millennial generation, I am Peter, more commonly known as Fraggle (long story, don't ask, details are a little hazy!)
With a degree in biochemistry, an ever growing guitar collection and a job handling medication, things are far different to how I expected them to have turned out, but the one thing which hasn't changed is how important music is in my life—it is one of my main passions, be it playing it, listening to it or attending it and experiencing it in the live setting (the way it is meant to be).
Blessed with a 'proper punk/metal spirit' (quote from Kailas), you will often encounter me at gigs or festivals with a beer firmly clutched in one hand and shirt in the other… Or these days, a pen and notepad too, maybe a camera if needed.