The Ghost Moon Orchestra is either the ninth or tenth studio album from York rock band Mostly Autumn, depending on how you count them, and the second since Olivia Sparnenn replaced the much-loved Heather Findlay as lead vocalist.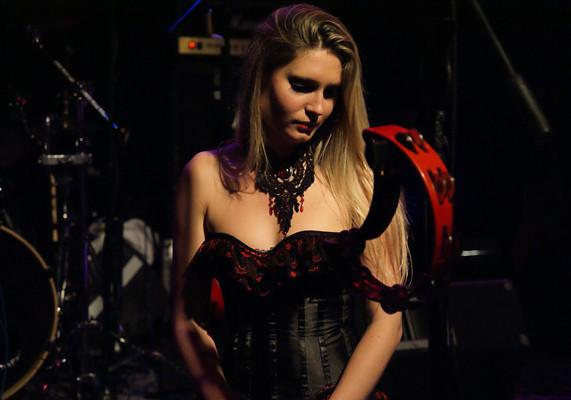 Their previous studio disk, 2010's Go Well Diamond Heart, gathered a decidedly mixed reaction from fans. While many praised it as a positive new beginning for the band, and it received several good reviews in the press, there were others who felt the band had lost too much of what had once made them special, with a few even suggesting, perhaps unfairly, that it was little more than a Bryan Josh solo album. When I bumped into Bryan at a gig in York back in March, he told me the new album would take a significantly different direction, suggesting a stylistic shift as big as that between 2001's The Last Bright Light and 2003's Passengers.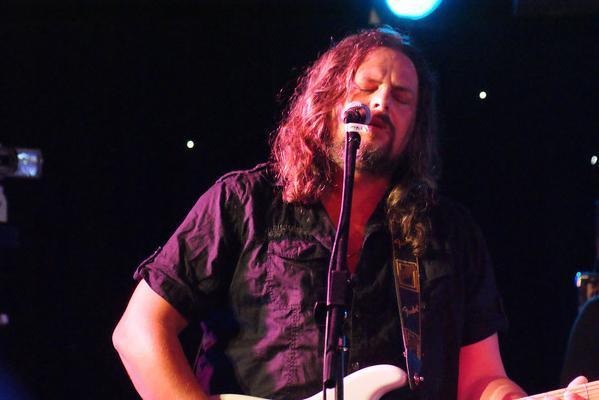 It's a concept album, telling of a supernatural orchestra playing out the soundtracks of our lives, and feeding off our life experiences. Something of a metaphor for the relationship between band and audience, perhaps?
bass chords that will test the quality of your sub-woofers
The music begins with Olivia Sparnenn's crystalline vocal accompanied by a dramatic-sounding minor key piano figure and some bass chords that will test the quality of your sub-woofers. After a couple of minutes the full band come in and the song explodes into a symphonic metal number that wouldn't have sounded out of place on a recent Nightwish album. 'Unquiet Tears' is almost certainly the most dramatic opening of any Mostly Autumn album to date, and a radical departure from anything they've done before.
"Drops of the Sun" returns to more familiar territory. It's another rocker, vocals shared between Bryan Josh and Olivia Sparnenn, with a similar feel to the shorter numbers from 2005's Storms Over Still Waters. "The Devil and the Orchestra" isn't quite as effective; while it's got a great Deep Purplesque riff and builds to a Stratocaster and Hammond wall of sound climax, it's let down by a less-than-stellar vocal line from Bryan Josh, and by somewhat silly lyrics. The sinister and atmospheric title track is far better, with another strong vocal from Olivia Sparnenn, although we could again do without lines like "And some of you buggers go up to eleven". Bryan, you can do better than that.
The semi-acoustic "This Ragged Heart" with the low whistle and flute harks back to the folk sounds of the early albums. In contrast, "King of the Valley" has something of the feel of parts of 2007's Heart Full of Sky. The refrain referencing a line in the lyrics to "Stairway to Heaven" is magnificent, and the Hammond solo from Iain Jennings is impressive, but the time changes don't quite work leaving it feeling a little disjointed.
From then on, though, the album is pretty much flawless. The ballad "Things That We Notice" reflecting upon change and loss is an understated thing of beauty. The multi-part epic "Tennyson Mansion", starts off with spaghetti western guitars, proceeds through a spine-tingling middle section before building into a guitar grinding climax that recalls Neil Young's "Like a Hurricane". "Wild Eyed Skies", with it's celtic atmospherics and soaring chorus is a showcase for Olivia Sparnenn's voice. The album closes with the two-part "Top of the World", ending in another extended guitar workout.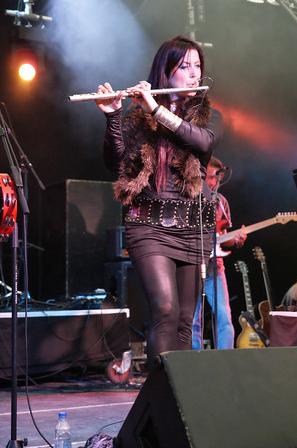 The whole album has something of the dark heavy vibe of Storms Over Still Waters, with elements of the good bits of 2007's Heart Full of Sky and also of Below the Radar, the 2009 album by Iain Jennings and Olivia Sparnenn's band Breathing Space. There's also more than a hint of the more contemporary European symphonic metal bands such as Nightwish, especially evident in the songs Olivia Sparnenn had a hand in writing. It's not quite a perfect career-defining masterpiece, though it comes close, even though there are moments where I wonder whether working with an outside producer might take them to even greater heights.
It is however, an album that really needs a fair few listens to fully appreciate; much of it is not as immediate as that spectacular opening song. It does feel as if it will come over very powerfully live; the big wall-of-sound arrangements are certainly going to need the seven-piece band with two lead guitars and two keyboard players to do it justice on stage.
Two things stand out strongly, the contributions made by Olivia Sparnenn and Iain Jennings. Olivia sings lead a much greater proportion of the time compared with the fifty-fifty split on the last album, and she really shows what she can do with material written to make full use of her remarkable range and power. She's really come in to her own on this album, and the European valkyries now have some serious competition.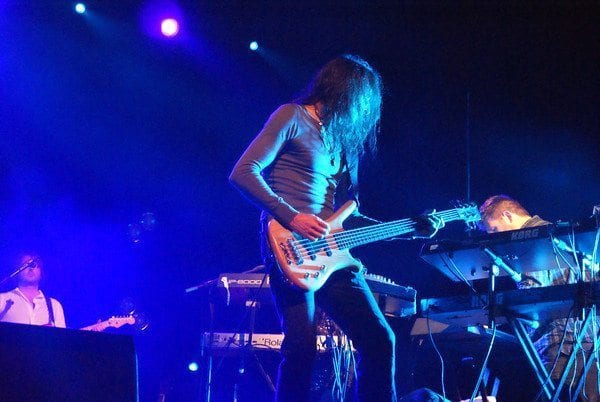 As for keyboard player Iain Jennings, his distinctive playing is all over the album. The band had lost something when he left back in 2005, and though he rejoined in time to play "Go Well Diamond Heart", his understated yet all-enveloping playing is far more prominent here, and it feels like a return to the old days. Both Sparnenn and Jennings have made significant contributions to the songwriting.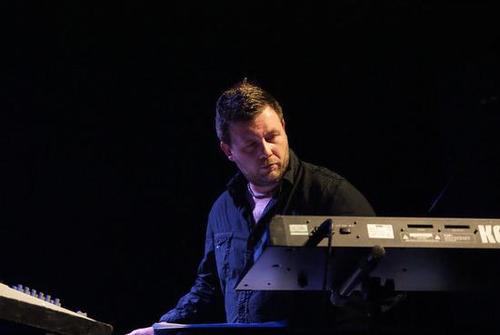 The album does a very good job of combining the best elements of Mostly Autumn's classic rock roots with something of a more modern and contemporary feel. Despite the obvious Floydian atmospherics and extended guitar solos this isn't really a record that feels that dated or retro. If anything, it's reminiscent of Opeth's Heritage in the way it it stands with one foot in the past and one in the present. It's a powerful statement of intent for the next chapter of the band's career.
Like many independent artists, the band funded the album by fan pre-order. The retail edition of the album has an official release date of 5th September, although it will be available direct from the band's website before that date. The limited edition pre-order included a bonus disk containing acoustic re-recordings of some Mostly Autumn classics plus some additional new songs; remaining copies are available direct from the band's website while stocks last.
Images: Tim Hall