[dropcap style="fontsize:100px;color:#992211;"]T

[/dropcap]

here is no disputing Sir Ian McKellen's status as national treasure. A veteran star of both stage and screen, the actor holds multigenerational appeal, from his Shakespearean work to more current, box-office guises as Gandalf and Magneto. Joe Stephenson's docu-portrait, McKellen: Playing the Part, runs the gamut of what has been an illustrious career, while also taking in the actor's gay activism.

With the camera trained on its subject, a one-sided 'fireside chat' format largely relies on the actor's narration. This was a smart move; McKellen is warm and unpretentious, and, such is his eloquence, one feels like one is in the room with him. Complementing his storytelling is an abundance of archive material along with some excellent dramatic recreations—the latter, impressively, feel like authentic footage— which punctuate the chapters of his life. His frank self-analysis offers some fascinating insight into both his career trajectory and opinion of himself—he feels he was not very good as Magneto—while a refreshing honesty reveals discomfort with modern green-screen filmmaking. A particularly telling clip shows McKellen expressing his dismay to Peter Jackson that he doesn't know the context of the scene he's being directed in. The answer, that "it doesn't matter", did not satisfy him.
Built around a 14-hour interview and shorn down to just over 90 minutes, Stephenson's project was in real danger of imbalance. Luckily, a skilled edit ensures the pace is consistent and the result is engrossing; there are few actors who could be as engaging as McKellen when simply talking about himself. McKellen: Playing the Part is an essential watch for both fans of McKellen and those interested in an experienced actor's perspective as a whole.
McKellen: Playing the Part opens on 1 June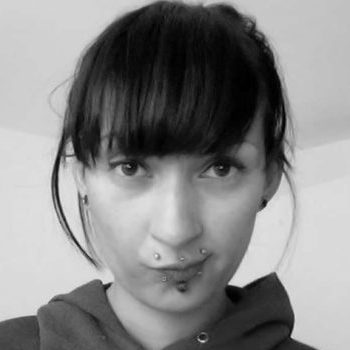 Naila Scargill is the publisher and editor of horror journal Exquisite Terror. Holding a broad editorial background, she has worked with an eclectic variety of content, ranging from film and the counterculture, to political news and finance.