[dropcap style="font-size:100px; color:#992211;"]O[/dropcap]riginally released in 2002, Memoryhouse was a warm fit for the post ecstasy sit down of a maturing rave generation.
Popular electronic music suddenly got very Scandanavian and demanded that we recognise 'quiet as the new loud', it was the start of a collective growing up and the predictable half-hearted blacklash. Listeners wanting to get smarter about what they fed their brains on, yearning for something suitably sourced; organic analogue with a classic twist that could accompany a panoply of appreciative brunches and smug baby showers.
Memoryhouse with its accessible classical, sentimental strings, wanton themes and dance structures was perfect. It was chillout for people too cool to 'chillout'. It was also an ambitious beautiful record that deserves a rediscovery outside of its historical parameters.
A Classic?
Records become classic against a varied backdrop of popular factors but, to reach a generation outside of the inferences and pre-release press, more than just good, they have to have a universal appeal. Having not heard it in over a decade, this concert sparked a point to revisit not just the record but the time. Was there anything good to be taken from 2002?
Divergent concepts
Recorded with the BBC Philharmonic Orchestra and released on the Late Junction label, of   Memoryhouse Richter has said that (as with many debut records) it contains a wide variety of ideas, fermenting well over a decade of observation into a single package of divergent concepts. A mixed bag from a new composer, confident but by no means assured, one gets the sense that he was as surprised as anyone by its popularity.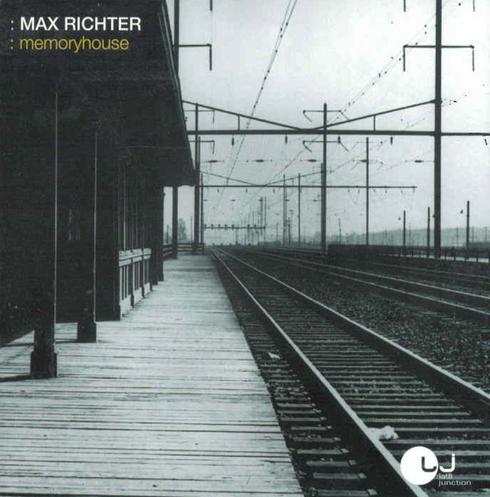 As the album poured into the Barbican hall and over the audience it became clear that, while a recurrent violin motif tied elements of the Memoryhouse together, the wide spectrum of applications  pulled the experience apart in a disjointed way which seemed less artfully fragmented than the record suggested. Hearing the familiar music in a live context bringing out just how many ideas Richter included in the record increased the scope of the music, and lent the evening a bombastic grandiosity that had the audience restraining themselves from rapturous applause between movements.
Performance-wise, guided by André de Ridder, the BBC Philharmonic Orchestra was in superb form and brought out every inch of emotion from the score. The solo violin on 'November' stands out as something that will remain with this reviewer for many many years to come.
In fact the whole evening was such a huge success I don't think I'll be able to go to another classic performance for some time.
Analogous without being didactic
A huge amount of praise has to go to the set designer and production staff, as the light show and setting was exemplary in its understated support of the music. A perfect complement, it emphasised without overshadowing, was analogous without being didactic, and in many places was as emotive, yearning and beautiful as the music itself.
The finale 'Last Days' was a phenomenal ending. Given a huge treatment, the music boomed around the hall giving a sense of the orchestra's joy. Loving every minute of the score and goaded by Ridder, they worked the audience with the great sweeps of sounds, which, gushing from every crevice of the room, mirrored the ecstatic audience (who gave the beaming Richter several ovations before we were treated to a fantastic encore).
In conclusion, this was a magical performance of a wonderful piece that has aged very well.  Moreover, if some parts seemed timestamped to 2002 time then they were so with a vigour and prowess that make us happy to have been there in 2002, and elated rather than grieving to hear it again in 2014.
Max Richter, Memoryhouse
Fri 24 Jan 2014 / 19.30 / Barbican Hall
BBC Symphony Orchestra / André de Ridder
Live electronics: Max Richter