[dropcap style="font-size:100px;color:#992211;"]Y[/dropcap]
esterday, two art projects hurtled into space aboard a Falcon 9 rocket launched by spacecraft manufacturer SpaceX from Vandenberg Air Force Base in California. If all goes well, they will settle into orbits around the Earth as part of a payload of 64 new satellites from 17 countries carried by the rocket.
Eagerly watching the launching on a live stream from SpaceX were staff members at the Nevada Museum of Art, which is sponsoring one of the art projects, Orbital Reflector, created by the American-born, Berlin-based artist Trevor Paglen. Once a CubeSat satellite carrying the work of art reaches its orbit, a door is due to open, causing a diamond-shaped balloon made of polyethylene to inflate. Measuring 100ft long by 5ft wide and coated in titanium dioxide, it is expected to reflect sunlight back to Earth and appear as a point of light in the sky.
The other art project, designed by artist Tavares Strachan in collaboration with the Los Angeles County Museum of Art (LACMA), is a 24-carat gold Egyptian-inspired jar topped by a bust and welded to a CubeSat armature. The bust depicts Robert Henry Lawrence Jr., the first African American selected for the US space programme, who died in 1967 in a plane crash while training a junior pilot and never realised his dream of traveling to outer space.
Titled Enoch, after the biblical figure who achieved an afterlife without ever experiencing death, the project aims "to put someone into space who didn't get the chance to go", Strachan says. Noting that Lawrence is little-known, he says it is also a meditation on "invisibility–on people who have been left out of history or out of culture for whatever reason".
LACMA estimates that the sculpture will revolve around the Earth for seven years. If all goes according to plan, onboard communications systems will enable the satellite to illuminate orbs placed on the tops of schools in the United States, Africa, Strachan's native Bahamas and Europe as it travels overhead, the artist says, with the goal of acquainting schoolchildren with Lawrence's story.
Radio contact will similarly be established with Paglen's work of art in the hope that viewing parties can be held around the globe as the reflective object circles the Earth. Its journey is expected to last for a minimum of two months before the sculpture disintegrates upon re-entry into the Earth's atmosphere, says a spokeswoman at the Nevada museum.
Some astronomers have questioned whether satellites without a scientific or commercial purpose should be launched. But Paglen defends his creation as a project that asks fundamental questions about "the politics of space".
"The idea of making something that is functionless is really what art is about," he says. "Art has a lot to contribute to society precisely because we can do things that are not beholden to the same market or military forces that structure so much of the rest of how society works. That's one of the strengths of the project."
Source: The Art Newspaper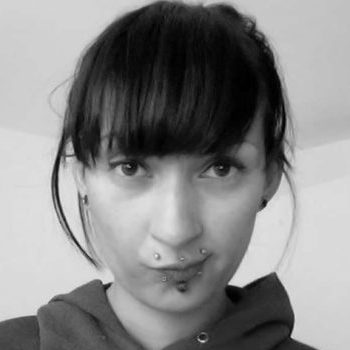 Naila Scargill is the publisher and editor of horror journal Exquisite Terror. Holding a broad editorial background, she has worked with an eclectic variety of content, ranging from film and the counterculture, to political news and finance.