[dropcap style="font-size:100px;color:#992211;"]B[/dropcap]y now you've probably heard more than you care to about how this year's Grammys were once again the whitest thing in existence. It really shouldn't have surprised any of us.
The Grammys have always served more to showcase already popular artists in a pretty clear attempt to increase sales, and on that front, it works. Nominees and winners typically enjoy a post-awards bump in sales, an increase that can revitalize albums on the wane or even give them a life they never had.
White privilege
We know the Grammys don't reflect the diversity of music within America. We know that artists like Macklemore, the Rolling Stones, and Dave Brubeck are white artists who found success in genres that at the time were dominated by black artists. Despite the fact they recognized and fought against their white privilege, they are still seen, rightfully or not, as appropriating a music tradition that wasn't theirs.
It's not fair, we know that, but the various organizations that bestow awards have always worked, at least subconsciously, in reinforcing their own privilege. The Academy is famous for this, not only for its white savior complex but for its innate ability to look to the future instead of rewarding the past. That's how John Ford's How Green is My Valley beat out Citizen Kane. It's how Scorsese couldn't win an Oscar for Taxi Driver, Raging Bull, or Goodfellas, but somehow managed to snatch one for The Departed.
It's the same in literature as well. The Nobel Prize has gone to seven Swedes over the course of its more than 100 year reign, one more than all of Asia (two each for China, India, and Japan). Can you name one Swedish author? No, Ibsen was Norwegian, and he never won the Nobel, which puts him in the same category as Nabokov, Borges, Joyce, Tolstoy, Twain, James, and Proust.
Kendrick Lamar
No one who watched the Grammys could doubt that Kendrick Lamar deserved something out of his seven nominations. He proved that in style with his killer performance of m.A.A.d city alongside Imagine Dragons.
Macklemore himself pulled for Lamar and sent him an apology after the show. Lamar has one hell of a career in front of him, and I doubt he'll be looking back in regret ten years from now, and he isn't missing out on the post-show sales bump, marking a 99% increase in listens on Spotify.
What makes Macklemore's wins even more controversial is the attempt by the rap committee to keep Macklemore from competing in their category, despite the fact that The Heist is most definitely a hip hop album.
Black gatekeepers
It seems that there are black gatekeepers as well as white. It's not as if he's the first white artist to succeed in the genre – just look at Eminem or the Beastie Boys. However, he did it independent of the major labels and took in a direction that merges into pop, though no more than black artists like Outkast or Flo Rida.
Beyond his pop sensibilities, however, Macklemore does have real credit as a thinking artist. I think Kendrick Lamar is brilliant, don't get me wrong, but it took me a long time to get into rap music, in part because I could never identify. When Lamar raps, "Aw man, God damn, all hell broke loose/ you killed my cousin back in '94. Fuck yo' truce," he's speaking from an experience in inner city LA that is entirely his own, one that can never be fully mine.
It's the difference between sympathy and empathy. I can be there with Lamar in his lyrics, but I can't know where he's coming from, not really, and I'd be dishonoring that if I pretended like I could.
Addiction and recovery
Macklemore, however, often writes about his struggle with addiction and recovery in ways that I know from seeing that in my own community. I knew kids who drank cough syrup for the codeine high. And even though no one spoke it out loud, everyone knew someone who had a pill addiction, whose lives were destroyed by Oxycontin.
There's no false equivalency here, no setting up the struggles of African-Americans in the inner city with poor, white trash in rural America. However, rap has always been about resistance, which is part of why it didn't even get its own Grammy category until the mid-nineties, over two decades after Gil Scott Heron broke open proto-rap with "The Revolution Will Not Be Televised."
Appropriation
As for appropriation, well rap was appropriated long ago, and not just by whites. It's given a voice to marginalized groups in nearly every region in the world. From white English 'chavs,' to Arab immigrants in the banlieues of Paris, from the Palestinian diaspora to those who call home the once lawless Brazilian favelas.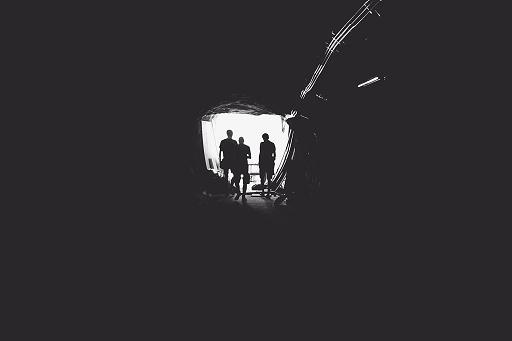 That's because alongside issues of race are those of class, a subject long subsumed in American culture.
Don't think it isn't important, either. Because while many in America's most conservative states associate welfare with inner city blacks and Hispanics, fully half of those living below the poverty line in the US are white. Though it's a lesser percentage per capita, the raw numbers paint a more nuanced portrait of poverty in America.
There aren't any answers here, but it's discouraging, as someone who considers himself progressive to see a lot of the anger in the debate as to whether someone like Macklemore should be a voice for gay rights or whether he's appropriating black culture.
Change the culture
The debate is important. The anger is a distraction. A white guy winning best new artist for rapping about shopping at the thrift store isn't the problem with the Grammys. The Grammys are the problem with the Grammys. We're all on the same team, in the end. Let's play nice. Listen and respect one another, kids, and change the culture in whatever positive way you can.

Sterling Carter writes on the intersection of political economy, arts and culture, and human rights. He has over five years' experience on African development, violence and conflict with organizations including Human Rights Watch, Global Witness, and Search for Common Ground. He is originally from Flora, Indiana but pulled up stakes long ago.