[dropcap style="font-size:100px; color:#992211;"]I[/dropcap]n the last fifteen years or so, sound art and field recording-based music have become ever more popular, with field recording moving from a specialist niche to being the subject of books and even a recent symposium at The British Library.
The positive side of this is that fascinating tone pictures of locations around the world have become available and interesting experiments in incorporating processed field recordings into finished works have been undertaken. The negative side of this explosion of this interest is that it is inevitably accompanied by an explosion of (over)-production, with a colossal amount of material being released, some of which may fascinate or convince the recordist but which doesn't necessarily function well artistically.
[quote]a desolate scene
from a William Gibson
novel – a hissing,
radioactive sea full
of semi-conductors
and digital junk.[/quote]
As an experienced composer and field recordist of both urban and rural contexts, Luca Forcucci must be well aware of these issues and he manages largely to sidestep the pitfalls of routine field recording based music. This release was inspired by a jetlagged trip to San Francisco during which he heard and then recorded the ghostly, unreal sounds of the fog horns and their environments.
These three "imaginary landscapes recombined as a road movie" certainly convey the sense of unreality and not-quite-thereness typical of jetlag or sleep-deprived states. It's a fuzzy, grey zone inpsired by and departing from the fog horns of the title.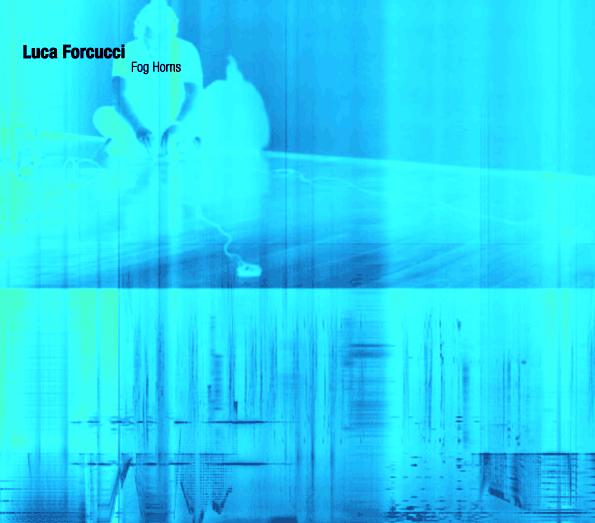 Anyone expecting a release wholly or closely based on the evocative sounds of the horns is going to be dissapointed as they are just the conceptual starting point for the processed soundscapes that unfold here. To conjure the pictures he wants to present, Forcucci re-worked the recordings in the studio with guests playing echoplex and electronic cello.
'Fog Horns' itself is initially serene, smeared siren-like drones derived from the horns with a slight symphonic undertow, and a wide field of sonic debris and ephemera. Amongst others, there are whale-like sounds (probably derived from the horns), children's voices, bird song electronic distortion and occasional filtered tones a little similar to Kraftwerk's early track 'Kristallo'. It's an unstable soundfield that sometimes coheres but at other times feels a little ragged. Later what sounds like a flock of cybernetic birds passes and in the final section an arthritic groove emerges from the fog before the drones re-assert themselves.
'L'Ecume des Jours'  opens with the sound of an increasingly stormy sea churning up real and sonic objects. The deep impacts of the waves are gradually ripped apart by violent electronic processing. This conjures up a desolate scene from a William Gibson novel – a hissing, radioactive sea full of semi-conductors and digital junk. This may seem excessive, but if this is the kind of picture the sounds can conjure in bright sunlight it's interesting to speculate what visions it might produce played loud and listened to in between waking and sleeping.
As the track unfolds, colder tones emerge and each wave leaves an increasingly noisy aftermath. In the last section a cold, harsh noise crescendo commences and the music manages to re-manifest the alien, threatening qualities of post-war electro-acoustic and radiophonic works. This impressive track ends not by fading out but by fading up as the sounds climb higher and higher into a bleak silence.
The closing piece, 'Winds', has a bleak and alien opening. Another collage of real and realistically unreal sounds emerges, including uneasy tones based on the horns, shortwave type noises and  unidentifiable sonic flotsam. Slowly the distant sound of a bass (or the electric cello?) emerges, bringing an unexpected reminder of early work by The Cure, suggesting an alternative reality in which Robert Smith re-discovers an interest in experiemental music.
The following section combines harsh hiss and filtering, taking the listener into far darker territory before a slower but chaotic final section full of uneasy detail. This is a challenging release that prompts the listener to think and to imagine what can be done with field recordings and to consider how even now it's still possible to innovate, to surprise and to go further.
Luca Forcucci – Fog Horns
400 Copies Limited Edition CD digipack
[button link="http://www.lucalyptus.com" newwindow="yes"] Lucalyptus[/button]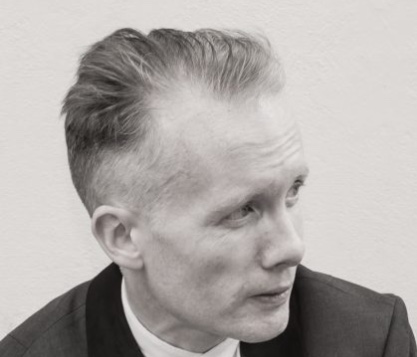 From Speak and Spell to Laibach.