By November of that year I was prowling through the Little Tokyo area of LA with a film crew and a beautiful teenage girl. She wore the costume of a cute Japanese anime character. I was wearing a black bodysuit covered only by a shiny black coat, topped off by a black silk morph-mask decorated with a red Presence logo.
That 'Blazing Sisters' video won't appear for a couple of months but can catch a few brief glimpses of the Masked Man shaking his Mattel totem dolls in the You Tube clip to accompany the song TIME
He's here to stay at the forefront of The Presence LDN – at least for a while.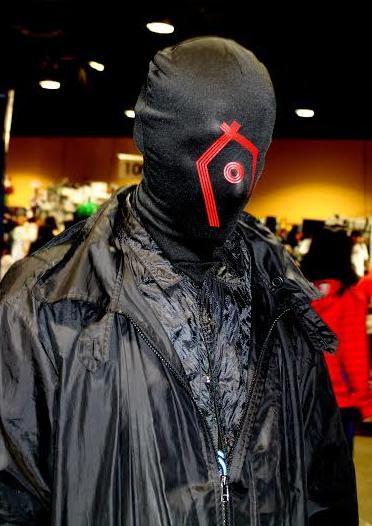 He made a personal appearance at the Long Beach Comic Convention and will be popping up at similar UK events throughout 2014. Next month I am taking him out onto the streets of Berlin to film a clip for the 'Boom Shakah Boom' track from our upcoming album: California Death Ray.
The reviews for the band's product so far have been strong and, more encouragingly, they are recognising that our seemingly careless alchemical blend of music styles is gradually producing a distinctive 'voice'. A unique and distinctive 'face' for the visual side of the project seems like a natural artistic evolution.
But this time it's personal.
Promoting the band's music is not the only reason for the creation of the Masked Man. I do it for the same reason other cosplayers do it – to escape from the tyranny of 'self'.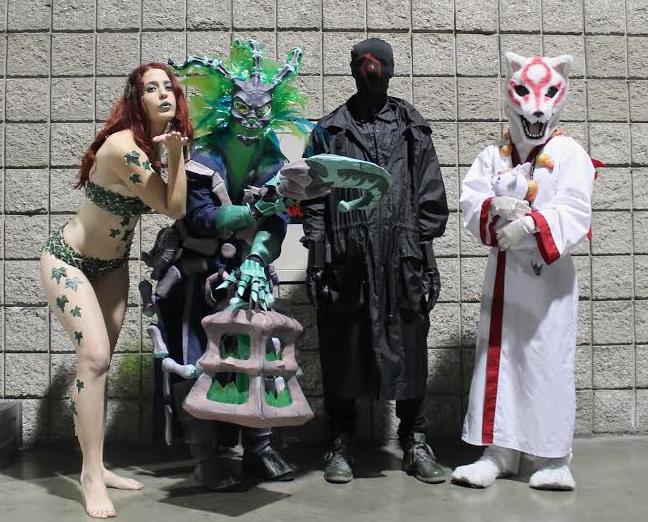 Knowingly lurking behind a character mask in a public space is a liberating experience. It gifts a curious silence to noisy auditoriums and a sense of unity with invisible forces. Everyone is nice to you and children's eyes sparkle when you pose for pictures with them.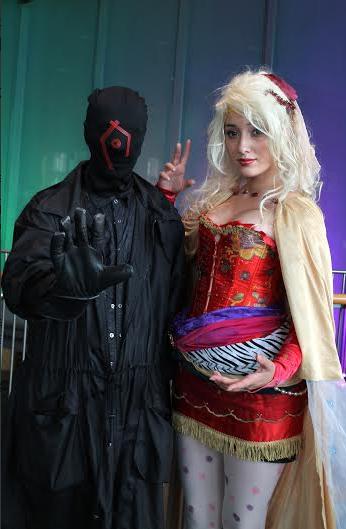 More importantly I don't have to stare at my own features for hours when I am editing the band's video clips, which, quite frankly, is a great relief.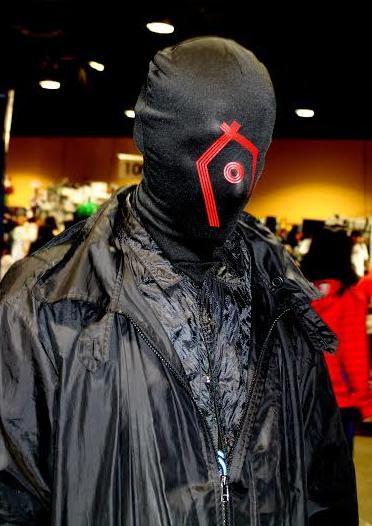 Having completed principal photography on phase one of the Sharks revival SWP is now preparing to edit the One Last Thrill feature documentary. Sharks themselves are 'dropping a big one' by releasing a double album Dark Beatles/White Temptations in April 2018.
In his spare time the author kayaks the muddy river Ouse and walks the South Downs which gently enfold his home town of Lewes.