[dropcap style="font-size:100px; color:#992211;"]U[/dropcap]
nwilling to let the zeitgeist escape unchallenged, Trebuchet is tickled this week by the gravelly garage rock of Love Buzzard.
Testament to the transformative power of the Octave Pedal, the two-piece launched 'Give it Some Range' onto a Shacklewell Arms crowd packed with the usual mix of pipe-clutching East London unicyclists and frothing A&R types hoping to snag their cashmeres on a pair of rising stars.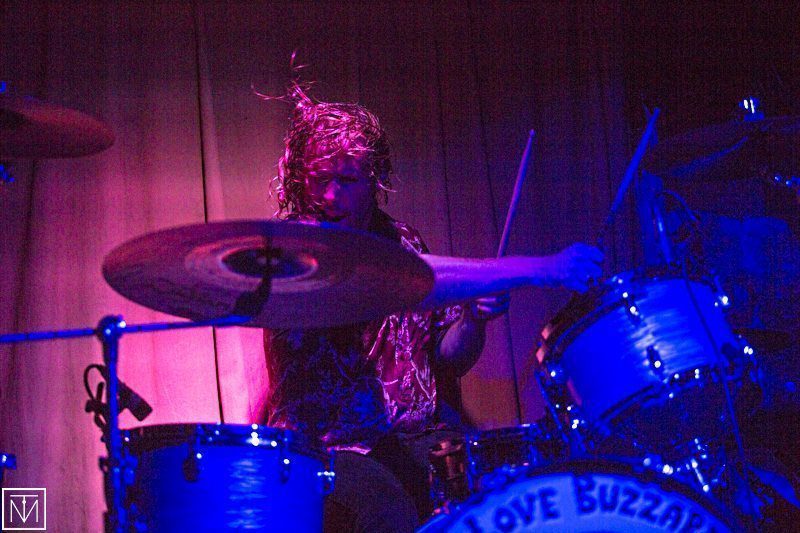 Meanwhile, Love Buzzard provoked with filthy lyrics and Animal-esque drum attacks alongside riffs so debauched and bluesy that they turned the frontman's face the colour of Papa Smurf choking on Gargamel's wand. True, dat.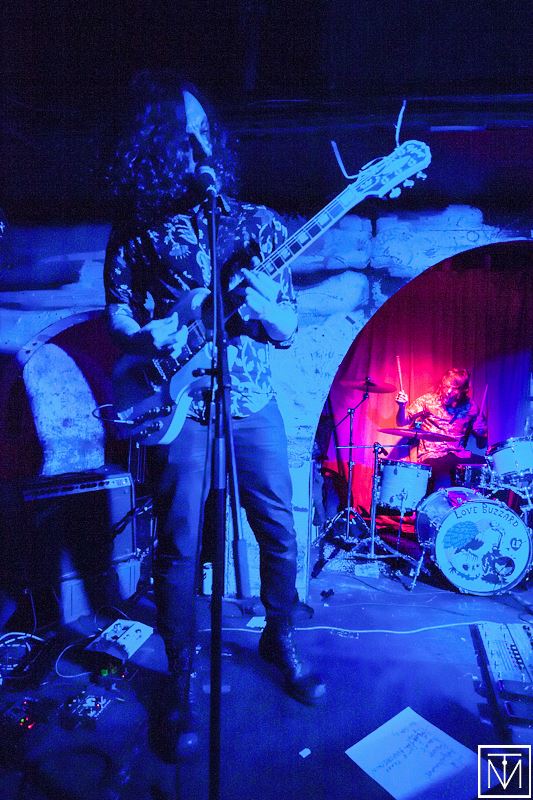 Lovebuzzard launched their single 'Give it Some Range' at The Shacklewell Arms, December 6th 2014.
Photos by Erol Birsen
[button link="http://lovebuzzard.bandcamp.com/" newwindow="yes"] Lovebuzzard[/button]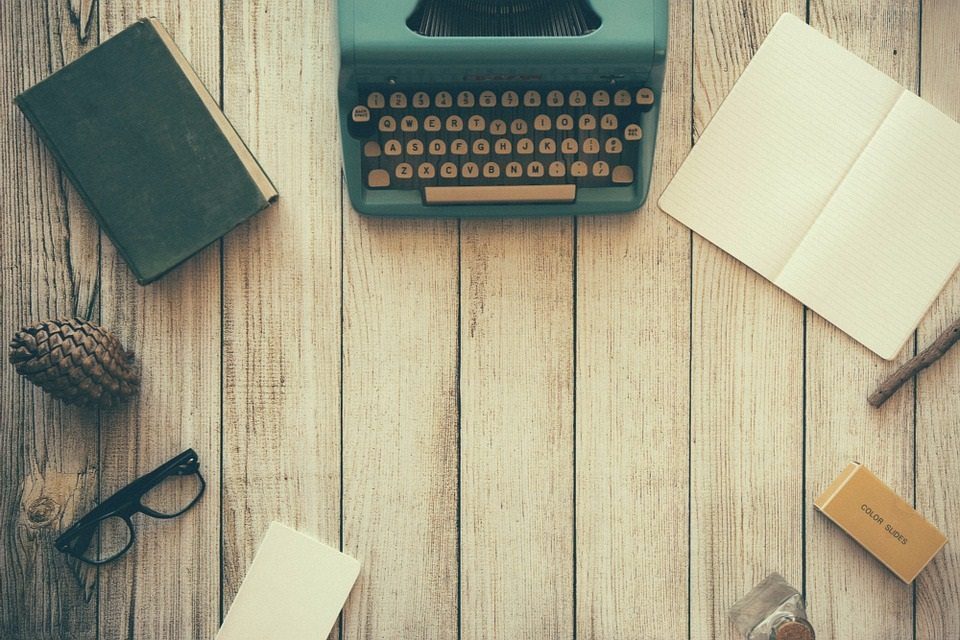 The aim of art is to represent not the outward appearance of things, but their inward significance. – Aristotle