[dropcap style="font-size:100px;color:#992211;"]F[/dropcap]
ollowing the release of their critically acclaimed debut album, Lost Souls Of Saturn have been invited to participate in Sweet Harmony: Rave | Today at London's Saatchi Gallery.
Sweet Harmony is the first ever exhibition celebrating rave culture to take place in a major art institution. It will recapture the new world that emerged from the acid house scene, and relive the revolution through creative expressions of those who experienced it, whilst the show's narrative vision will relate the ascendency of rave culture to the youth of today. 
Lost Souls Of Saturn's audiovisual installation Transmission will feature alongside contributions from art, music and literature luminaries, including Turner prize winner Jeremy Dellar, Conrad Shawcross, Carsten Nicolai (Alva Noto) and Irvine Welsh.
Transmission is a collaboration between the LSOS duo of Seth Troxler and Phil Moffa and video artist Koolik, Marc Ippon de Ronda (light installation), ATO Designs (production design) and Andrew Lochhead (concept development). The interactive and immersive installation represents not only a significant creative output by the artists involved, but serves as a contemporary example of electronic music and rave's ongoing and boundary pushing dialogue with the visual arts.
 Comprising custom-built screens, video, and immersive audio, the work draws on the rich interrelated histories of electronic music, science fiction and postmodern philosophy, to create a physical environment in which to explore not only the unique personal mythology surrounding LSOS, but to also reflect on the world around us and our impact upon it.
Sweet Harmony: Rave | Today runs from 12 July – 14 September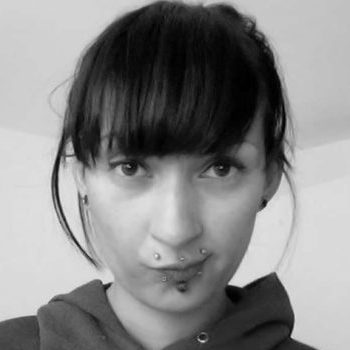 Naila Scargill is the publisher and editor of horror journal Exquisite Terror. Holding a broad editorial background, she has worked with an eclectic variety of content, ranging from film and the counterculture, to political news and finance.