[dropcap style="font-size:100px;color:#992211;"]M[/dropcap]
agic Me has been awarded a Make It Happen fellowship grant from Waltham Forest Borough of Culture for the Inside Out Festival. The event will take place in November in Leyton and Leytonstone and is part of Magic Me's Quality Street programme.
Inside Out Festival will take a bold step and show a different side of intergenerational work.  Working with a care home and a retirement home, Magic Me is inviting younger adult neighbours to pair up with residents to create works that will invite the wider public to reconsider the care home as an arts space.
Intergenerational projects have captured the imagination of the nation and policy makers and influencers are catching on to the benefits they bring, particularly the benefits of intergenerational creative projects. There is also a wealth of evidence of the benefits of creative participation for older people and this is increasingly being celebrated in festivals, programming and media stories.  
Magic Me pioneered the Artist Residencies in Care Homes in 2015 – 17 with Punchdrunk, Upswing, Duckie and Lois Weaver taking on residencies in four care homes in London. For the creative organisations and artists involved the experience was inspiring, leading to an increased understanding of the exciting challenge of working with this particular group of people as both audience and co-creators. 
Kate Hodson, Inside Out Festival programme director, says: "I think when people go into a care setting and witness the incredible vitality and creativity that can emerge from people of different ages working together, when they see the possibilities of imaginations that have been matured over many decades coming together with the energy and aspiration of younger creative people they will be absolutely blown away!"
The project will be led by professional artists Sue Mayo, Ben Connors, Natalie Keymist and Hassan Vawda who will facilitate sessions and provide starting points for the work of the co-creators.
For further information and to get involved, visit Magic Me here.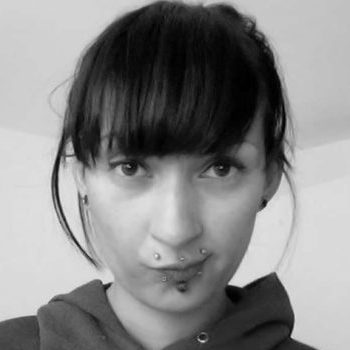 Naila Scargill is the publisher and editor of horror journal Exquisite Terror. Holding a broad editorial background, she has worked with an eclectic variety of content, ranging from film and the counterculture, to political news and finance.