[dropcap style="font-size:100px;color:#992211;]I[/dropcap]t is the time of the season. The young ones are putting their artwork on show at the outset of what they hope will be a long and successful vocation as artists.
Above is a wall painting installed on the balcony of one of the main studios. It is a lovely and delicately thinly stained piece that makes the white of the wall glow.
The balcony is but a few feet wide. Not so wide as to afford a photograph of the artwork in its entirety. You have to walk along the balcony, so perceiving the piece in procession. It works. The painter is Henry Tyrrell.
Sofia Mitsola paints melancholic erotic pieces. A woman rides a mare that is herself half woman.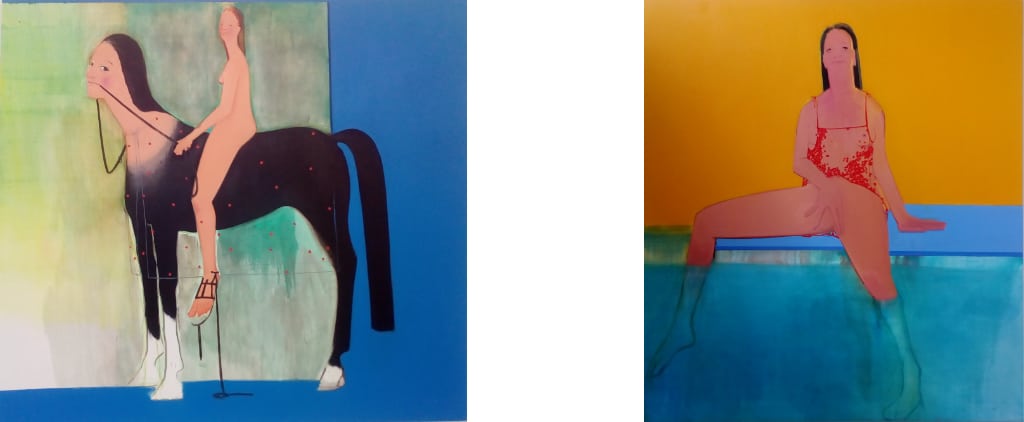 Sofia Mitsola, Untitled, 2018                                                                                Sofia Mitsola, Untitled, 2018
A woman sitting naked on a diving board has the feel of a surrealistic David Hockney, the blue of the ankles in the water perturbs the calmness of the lonely scene.
Her fingers play with her shaved pudendum, mimicking the pose of pornographic images. The suggestion of menstrual fluid discomforts the male gaze she defiantly returns.
The paintings are lovely, spare things, as is her writing. There is a small book, entitled, 2 Short Stories, its first page includes the short paragraph,
A Bigger splash, Clouds of dust, sand particles, dead seaweeds, cold, warm (I just peed), cold again.
The sculptor, Yi Zhang, is a PhD candidate. Her artwork interweaves themes from Communist China's Cultural Revolution. In so doing, she calls upon a history of making things with found objects.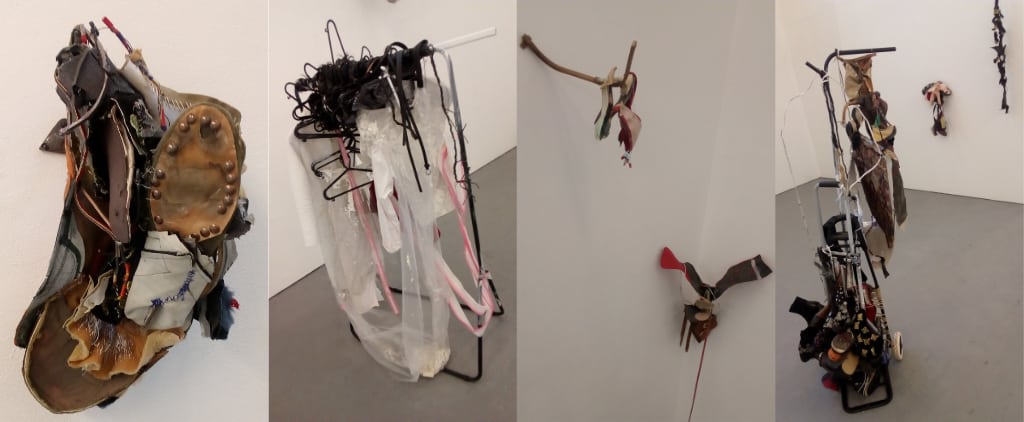 Yi Zhang, 4 untitled sculptures, 2018
The work is meticulous and delicate but is made from old shoes, new shoes, a clothing rail, a shopping basket on wheels, various pieces of clothing and other materials.
There are works for corners that recall Vladimir Tatlin's corner pieces and Russian Constructivism more generally – an irony, since socialist realism (as favoured by Stalin and, later, Mao) replaced Constructivism in Russia as the official art.
These works are of outstanding beauty and make a significant contribution to the continuing efforts of poets and artists to make artwork that celebrates our everyday experiences.
There are more narrative paintings in the work of Antonia Showering. These paintings are enigmatic, poetic images of lives entwined with others.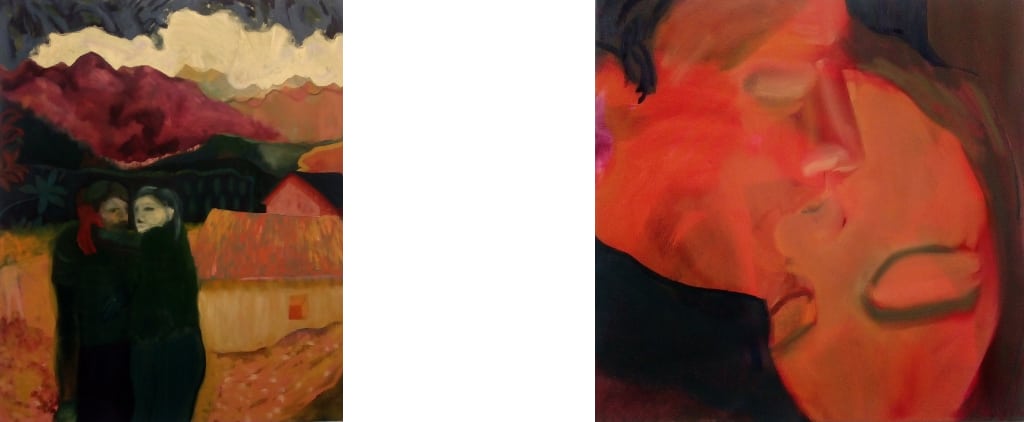 Antonia Showering, Untitled paintings, 2018
Two figures in an embrace, whose faces are painted in layers of pale colour. A painting of a kiss, with heads twisted into each other – a mess of slippery human orifices abandoned and yet engaged – a 'tangle of matter and ghost'.
Paintings of a dryer scope are made by Gabriella R Giroletti.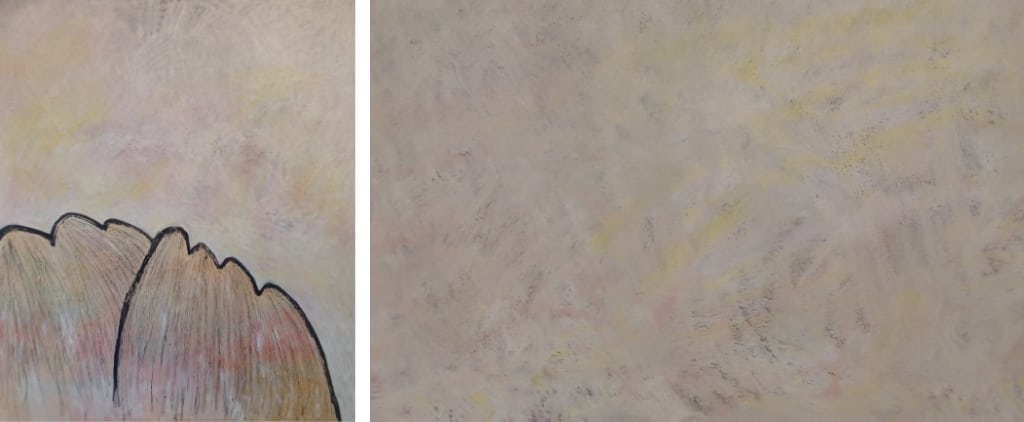 Gabriella R Giroletti, Untitled painting, 2018
Her paintings use paint as a matter of form, twisting and layering and calling upon techniques developed to meet the consistency of the paint.
Often there are passages of the same colour daubed thickly and pushed with a brush, and then thinned and veiled as a stain across the canvas. These paintings are knowing, and they take process as a theme.
Colours are built up over each other and then there are drawn paint marks, the result of a single brush stroke. They are wonderfully inventive, and her colour combinations are 'difficult' and the more rewarding for that.
There are many more artists in the Graduate Show; and many artworks that deserve to be looked at carefully. The few I have written about are examples of what a fine end of year show this is and congratulations are due to the artists in their entirety.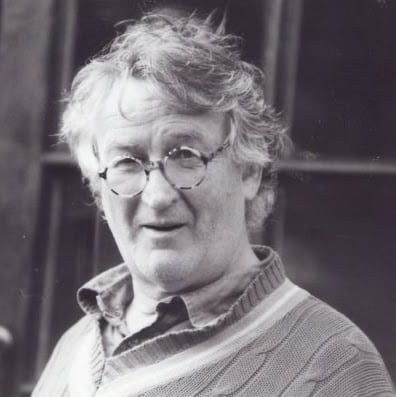 Ed studied painting at the Slade School of Fine Art and later wrote his PhD in Philosophy at UCL. He has written extensively on the visual arts and is presently writing a book on everyday aesthetics. He is an elected member of the International Association of Art Critics (AICA). He taught at University of Westminster and at University of Kent and he continues to make art.