[dropcap style="font-size:100px; color:#992211;"]W[/dropcap]acken Open Air is one of the many stops on the busy European Festival Season.
Founded in 1989, it has steadily grown, taking on a life of its own and creating a truly global phenomenon.
Wacken Village – a small community in the Schleswig-Holstein region – has plenty of farmland and open spaces for expansion, making it the perfect place to host a festival. Over the decades the event has grown in stature, prestige and prominence, going from a capacity of a few thousand to its current limits nearing 150,000! With four stages and bands usually starting at 11am CET (and wrapping up at 3am or 4am in some cases), it truly is an experience like no other.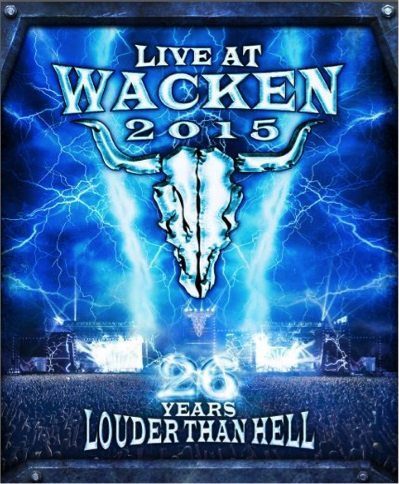 Having attended this festival for four installments (2007 to 2010 inclusive), I can honestly say nothing quite compares to it. As I write this, I have the 2016 livestream on. Iron Maiden have just finished a phenomenal set and now Therapy? Are playing to a packed out crowd, giving us their wonderful melodies and thought-provoking lyrical content, along with a rather surprising cover of Motörhead's 'Ace Of Spades'.
2015 boasted a packed line up for the 26th installment, featuring a host of bands and genres for the fans. The 2015 festival edition of the annual compilation features the likes of Judas Priest, Death Angel, Sabaton, Annihilator, In Flames and Burgerkill alongside homegrown acts like In Extremo, Uli John Roth, Danko Jones and Running Wild. There are even some tracks from the 'Metal Battle' – Wacken's unsigned band competition.
As with any live release, the crowd's atmosphere plays a massive part in the overall quality of the tracks on offer, along with how the bands sounded on the night and any post-recording work done to make it more listenable. As expected, heavyweights like Judas Priest have the crowd in full voice. The sound of one hundred thousand plus metalheads shouting out 'Painkiller!' before the band unleashes one of the most iconic metal anthems ever penned adds even more intensity to the track. Sure, Halford's vocals in the live setting are always touch and go, and you can hear when he struggles with some of the highs, but the sheer atmosphere created by the raw live noise and fans more than compensates for any misgivings.
Wacken Festival favorites like Swedish Melodic Death Metal-turned-Melodic Metal five-piece, In Flames, and the same nation's sextet of power metal and war, Sabaton, have the crowd firmly in the palm of their hands. Again, those who know the history of Wacken will expect this, given how both bands have performed there multiple times, and always in a high on the billing slot too, such is the draw they have in mainland Europe. In contrast, when Sabaton played Bloodstock a week or so later, for some reason Trivium were chosen to headline above them. And, putting it bluntly, Trivium were pathetic and paled in comparison to Sabaton (who know how to work a crowd and deliver a memorable show).
Thrash legends Annihilator, Death Angel and Armored Saint weigh in well, as you would expect from the nation which gave us the European equivalent of 'The Big Four' (Kreator, Destruction, Sodom and Tankard), showcasing how music from the 80's and early 90's still packs a punch and can be delivered with the same precision and energy as it had back in its prime. The more extreme spectrum of metal is well represented too. British metallers Anaal Nathrak and Cradle Of Filth feature on this release with their tormented sonic assaults, and the legendary Cannibal Corpse are here too with their unforgiving brand of brutality (I first experienced a live Cannibal Corpse show at WOA 2007).
Despite the attention here on the recognisable names, and given that most listeners are familiar with the bands mentioned above, the German bands on the release fare just as well. Pirate and nautical-themed heavy metallers Running Wild deliver the goods to what sounds like a fully rammed arena, the charismatic and raw rocker Danko Jones delivers his catchy brand of attitude-laden hard rock and In Extremo and Oomph! give the casual listener an enlightening experience with their Neue Deutsche Härte stylings – an offshoot of what many call Industrial Metal.
The final bands of note to touch upon are the four metal battle representatives, Blaakyum, Metaprism, Walkways and Vesperia, each bringing their own unique sound and approach to live music and forever cementing themselves in recorded immortality by featuring on a compilation which will no doubt be heard by millions worldwide.
Whilst live albums and compilations are great fun, they do have their flaws: 'bum notes', poor song choices, bands who just seem to be fillers. This is no exception. Europe feature on this release, but with a track many will not be familiar with. This may be to broaden the horizon of many who only recognise them for that damned overplayed track. Others, like The Poodles, are complete unknowns (to me anyway) and when you look down the lineup of bands who played the weekend, then at the songs which were offered, and then at the setlists, you more often than not find yourself mentally creating your own selection of what was on offer at that particular event.
Still, misgivings and slight grumbles aside, this is a good quality compilation, showcasing some of the acts who played the event and what some considered to be key moments in their sets. With Wacken 2016 ending by the time you read this, it will have been 27 years 'Louder Than Hell!'
Perhaps it's more than loud enough for that small village in Northwest Germany. Having seen how engaged the majority of the village is with the festival, with locals attending the event, opening their doors to festival goers and joining in, it's safe to say Wacken will just keep getting louder. A recording like this is only a fraction of what it has to offer.
[button link="http://www.udr-music.com/de/artists/compilations/live-at-wacken-2015-26-years-louder-than-hell" newwindow="yes"] Live At Wacken 2015 Release Website[/button]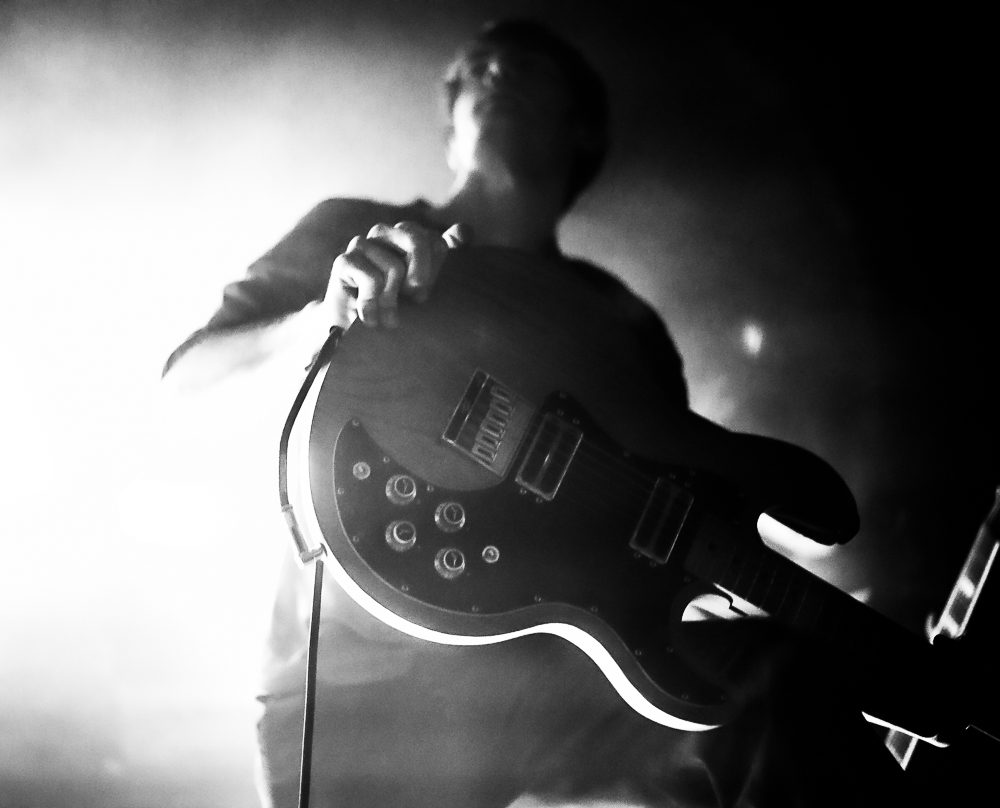 Born in the 80s, grew up with the 90s and confused by the millennial generation, I am Peter, more commonly known as Fraggle (long story, don't ask, details are a little hazy!)
With a degree in biochemistry, an ever growing guitar collection and a job handling medication, things are far different to how I expected them to have turned out, but the one thing which hasn't changed is how important music is in my life—it is one of my main passions, be it playing it, listening to it or attending it and experiencing it in the live setting (the way it is meant to be).
Blessed with a 'proper punk/metal spirit' (quote from Kailas), you will often encounter me at gigs or festivals with a beer firmly clutched in one hand and shirt in the other… Or these days, a pen and notepad too, maybe a camera if needed.