[dropcap style="font-size:100px; color:#992211;"]A[/dropcap]fter a spectacular farewell gig at Leamington Spa last November, the previous incarnation of Touchstone split three ways.
Keyboard player and original founder launched a new project, Cairo, who released their début album Say in September. Meanwhile frontwoman Kim Seviour embarked on a solo career, releasing a cover of Astralasia's "Fantasise to Realise" as a single, with an album projected for release in some time in 2017.
The three remaining members, bassist Paul "Moo Bass" Moorghen, guitarist Adam Hodgson and drummer Henry Rogers regrouped to put together a new Touchstone, as was always the intention. They recruited first Polish-born singer Aggie then keyboardist Liam Holmes to complete the lineup. The four track EP Lights from the Sky is the first release for the new-look band.
The resulting sound is a move away from the pared-back approach of Oceans of Time, with big guitars and soaring vocal lines. Aggie's vocal approach doesn't have the distinctive fragility Kim Seviour displayed at times, but the three new songs here do make full use of her range and power. Adam Hodgson's guitar dominates the sound with an emphasis on riffs and melodic fills rather than extended solo wig-outs; "Tangled Lines" in particular opens with a monstrous metal riff. Liam's Holmes keys, in contrast, play more of a supporting role, adding additional colours.
After the three new songs, the final track on the EP is an alternative version of the title track sung in Aggie's native Polish, something whic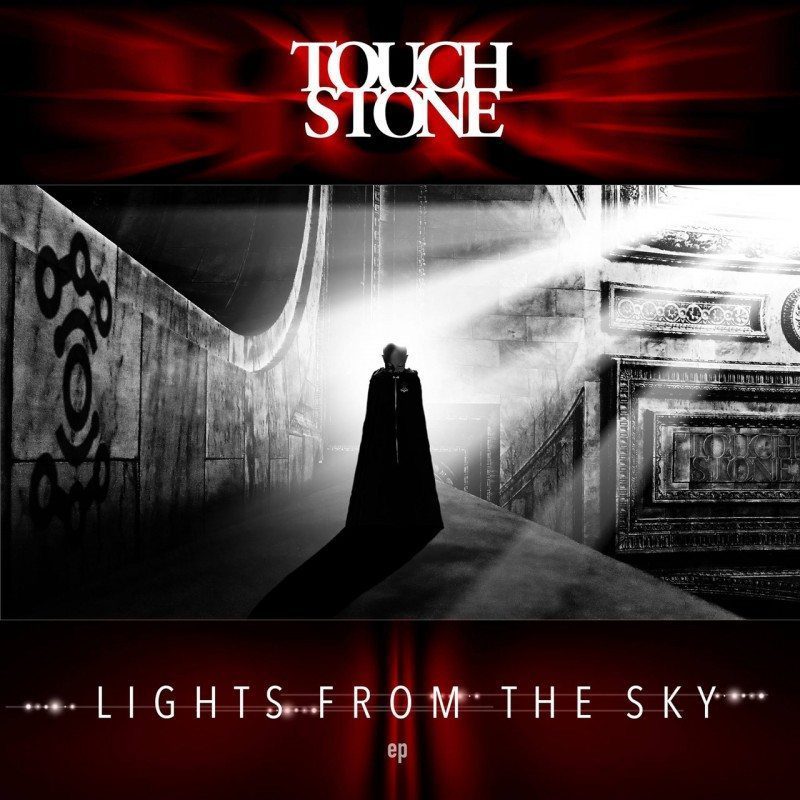 h in itself could be thought of as a political statement in these times.
The final album by the previous incarnation had a lot of great and interestingly new musical ideas, but there were times where it didn't quite feel like the whole band were on the same page musically.
With this EP, even with just three new songs they're sounding like a coherent band again. Taken as a whole, it's got the right balance of old and new; the sounds is still recognisable as Touchstone, but it's a fresh take on that sound, and clearly a new beginning for the band. It will be interesting to see where they go next.