[dropcap style="font-size:100px; color:#992211;"]O[/dropcap]ne of the year's most anticipated films, Life of Pi is something of a crowd divider. For some, it is a seemingly welcome affirmation of faith in a religious sense while for others, it is empty rhetoric.
The truth is that the heart of the story was always subjective. In a strange kind of way, Life of Pi gave us an allegory that could be applied to the mundane as well as the fantastical: faith for faith's sake, whether that be in any kind of god, or the improbability of statistics, where nothing is impossible. Of course here the story is far from mundane; following a catastrophic storm at sea, a teenage boy is set adrift to float the Pacific Ocean for 227 days, his only companion a Bengal tiger on board a small lifeboat.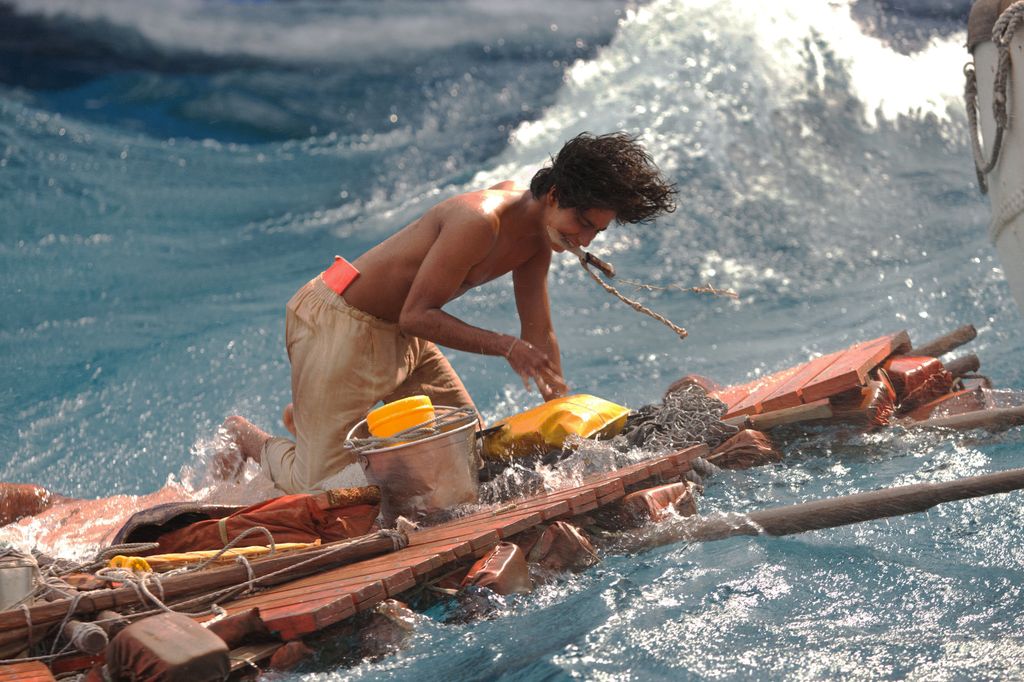 When news of Ang Lee's adaptation came, most pondered just how this could possibly translate to screen. The answer here was to play it straight—and it is great to see the decision not to anthropomorphise the tiger—with the result that, as standalone film, this could be a somewhat hollow experience for those unacquainted with the book.
Ultimately, Life of Pi as film is a visual complement to Yann Martel's story as opposed to a fresh telling of its own. But what a visual complement it is. Rich with a vibrancy that splashes the story with primary colour, the viewer is pulled into Pi's world from the very beginning, some careful stylistic nuances adding charming detail. For instance, the first act is told chapter style, holding a distinct look per example of Pi's upbringing. An effective appetite-whetter for both those familiar and unfamiliar with what lies ahead for the boy.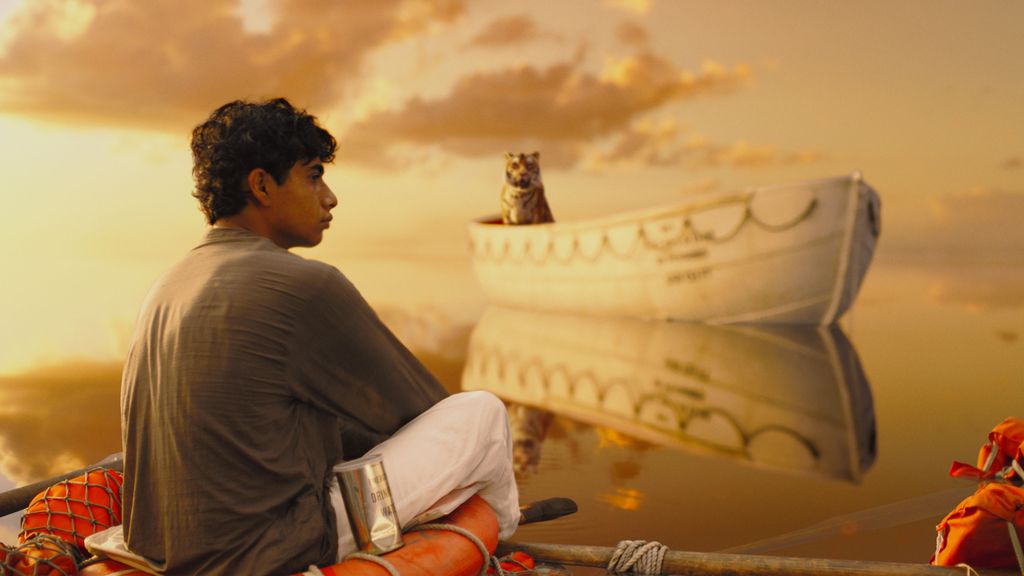 It is unfortunate, then, that the time spent at sea with Pi and Richard Parker feels a tad superficial. Boy, big cat and boat are carefully framed to highlight what is, relatively speaking, the close quarters of a self-contained situation; in fact a great deal of the time is spent in close observance as opposed to long-distance shots across water. It is this technique specifically, that causes the film to falter, telling it from a subjective viewpoint. While this is appropriate to a point, this angle does not quite complement what is the driving force for the story as it is being told: by an adult Pi to a writer who has come to hear the tale that is going to make him believe in God.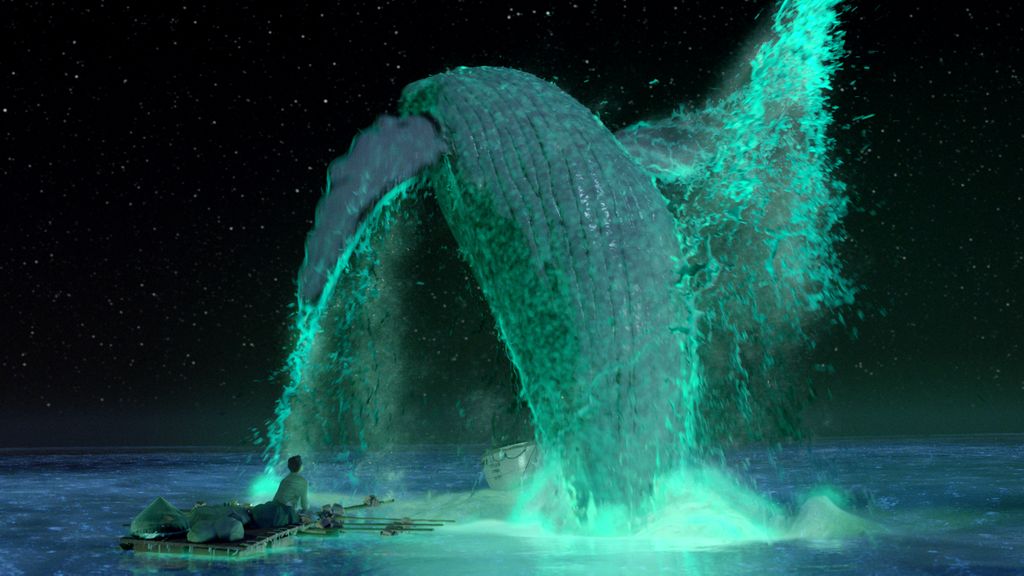 Some beautiful shots where the sky is merged with the water serve as symbology for this, however with the heavy emphasis on said close quarters, it also illustrates that this is now Pi and the tiger's all-encompassing world, and not a bigger picture. This could be a ploy in itself with regards to additional details close to the climax. However, a little more cohesion is required to have us link the emphasis on religion in acts one and three, where Pi respectively searches and then appears to have found. As such it does not feel that we are truly witnessing a journey and the statement, however one originally interpreted it, is somewhat lost.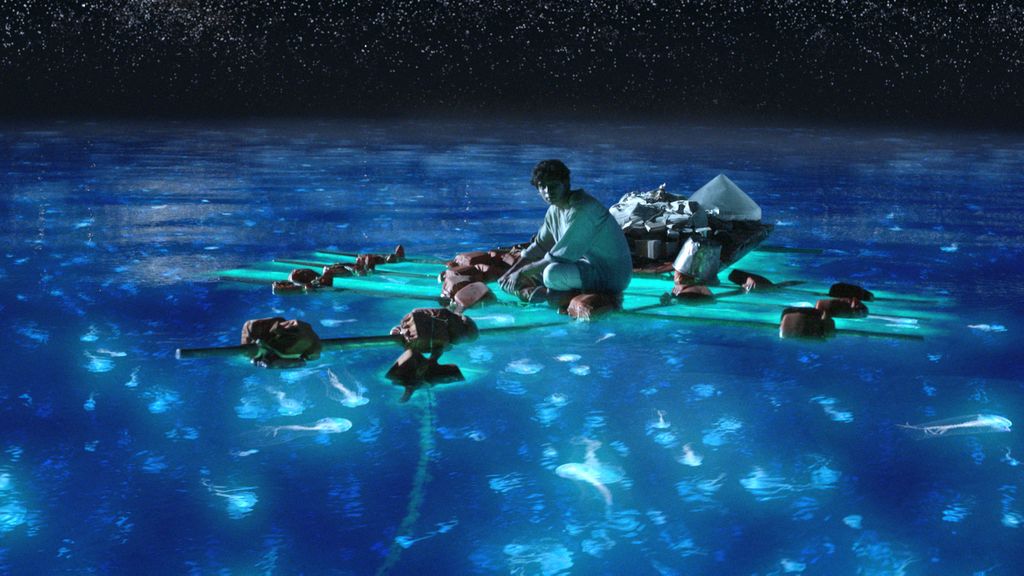 But the visuals… While there are some faults (the 3D is not perfect, at times showing a layered effect, while the CGI is fairly poor for the meerkats that inhabit the magical island that is so disappointingly skimmed over) Life of Pi is an absolute feast for the eyes that will move, regardless of lost impact. The storm scene in particular is stunning: here the 3D comes into its own for a beautifully rendered sequence that is simply breathtaking. The temptation to highlight individual aspects to the storm was wisely avoided, accompanied by a stripping of colour that contributes to a sense of reality.
While the conveyance of Pi's true journey on the boat is a weakness, it is this careful attention to detail that is the film's strength.
The imbalance is not quite so pronounced as to deem Life of Pi a case of style over substance, even if the former does outweigh the latter, nevertheless it does feel a missed opportunity. Regardless, there is no denying the film is a technical triumph, and it is certainly recommended on that basis alone.
UK Release date: Thursday 20th December 2012
[button link="http://www.lifeofpimovie.com"] Official Website[/button]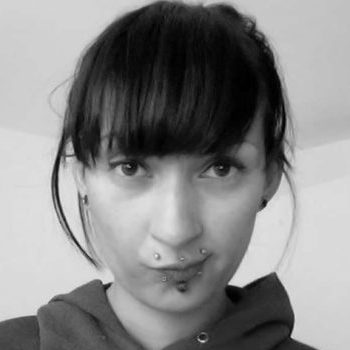 Naila Scargill is the publisher and editor of horror journal Exquisite Terror. Holding a broad editorial background, she has worked with an eclectic variety of content, ranging from film and the counterculture, to political news and finance.