[dropcap style="font-size:100px; color:#992211;"]P[/dropcap]ylon has sold more than the previous records and the critical response has been positive.
Killing Joke are having a moment. Packing the roundhouse with fans is another feather in the cap of a band having a very good year indeed.
Getting into the venue was a little bit of a hassle with some last minute ticketing issues but once we were inside you get a sense of the camaraderie that a Killing Joke concert contains.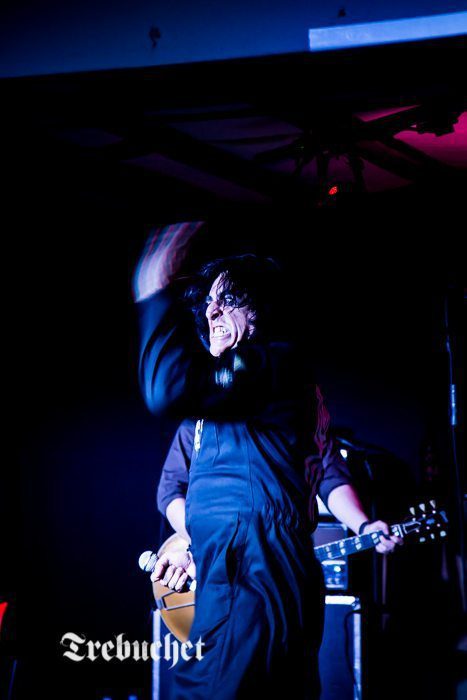 For the record, Killing Joke are not hip, the haven't had a recent ascendency into cool nor have they been namechecked by anyone famous. Dave Grohl was the probably the last pop star to speak their name in public. That said, bass player Youth is a highly-regarded music producer working with people like Paul McCartney and countless mostly famous bands, most of whom easily reach a respectable chart position with every release.
Yet despite this Killing Joke remains an open secret that binds a group of clannish people together. The fans are fiercely loyal, very anarcho-punk and, if a little old, still have an aloof angst in their bearing. These are the punks that, while perhaps never the most showy, felt themselves true believers of a counter ethos that remained after the tartan trousers and mohawk became anachronistic fashions rather than representative of any existing zeitgeist.
Following the ever imposing Jah Wobble the stage filled with smoke, the lights dimmed and we were off. The crowd surged against a wall of noise as Geordie Walkers' jagged guitar cut over the ebbing throb of Youth's basslines, all of which locked into Big Paul Ferguson's titanic groove. Dave Grohl has spoken about how recording with the band (Killing Joke 2003) was a strange experience. Contrary to normal recording practice he tracked the drums last.
What makes this odd is that the drums have always been so integral to the Killing Joke sound that you think the songs were built around them. As much as a great band is more than the sum of its parts, Ferguson's tribal lead drums define Killing Joke perhaps even more than the signature styles of Geordie, or even Coleman's vocals. While Geordie's guitar contains the anger, and Coleman's vocals the sneer, it's Ferguson's drive (fed by Youth's groove) that contains the essence of Killing Joke's power.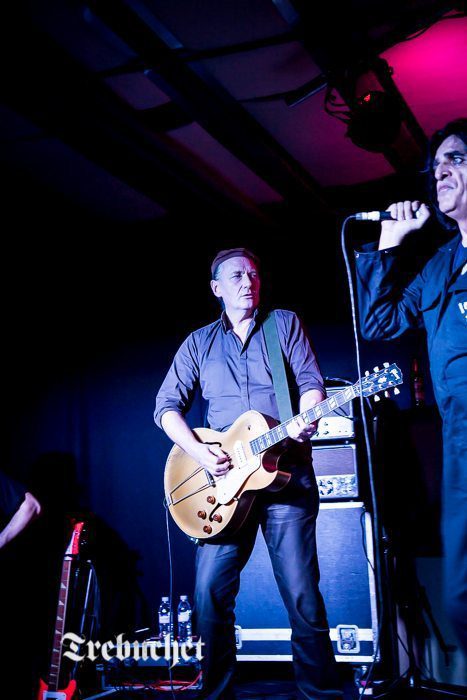 At the roundhouse Killing Joke locked into a groove and rode it into the primal centres of the audience. Like waves, each song thundered across the crowd until, sweat-sodden, they gasped for air, beer, and post-carnal cigarettes.
In between grooves Jaz discussed war, government, and surveillance with the audience. While many let the discussion sweep overhead, for a large portion of the assembled Coleman's catechistic approach to these larger issues are among the reasons they're here. The band is a reflection of their beliefs and discussion is free and open. During the 80s Coleman's pronouncements might have been seen as hysterically wild, but in 2015 the evidence made public through Wikileaks and the like gives startling credence to his worldview. Those who understood then are now proven right.
Presumably recorded for a DVD ,those not who couldn't make it now have a chance to live the experience For those at the concert it'll be a chance to relive the passion of a truly sublime gig. It's a bit of a death sentence to bestow the label 'national treasure', but Killing Joke's continued existence is something that all music fans can be proud of. Without restraint they remain a vital and inspirational part of musical history and attending the Roundhouse gig was an honour.
Viva Killing Joke.
Setlist
The Wait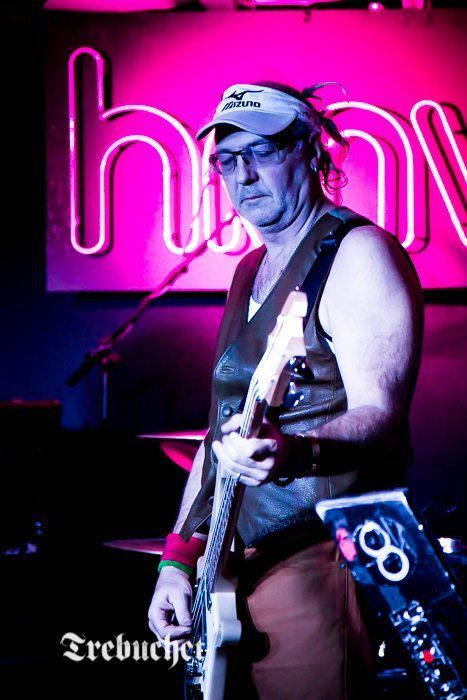 Autonomous Zone
The Fall of Because
Eighties
The Beautiful Dead
I Am the Virus
Exorcism
Change
Money Is Not Our God
Requiem
Dawn of the Hive
Panopticon
Wardance
Into the Unknown
Asteroid
Pssyche
Encore:
Turn to Red
Madness
Love Like Blood
Pandemonium
Photos depict Killing Joke at HMV, Bond Street in October 2015, more of which can be viewed here.