[dropcap style="font-size:100px; color:#992211;"]L[/dropcap]isten up earthworms, there is some important news from outer space and I am duty bound to share information about one of the hipper things happening early this year.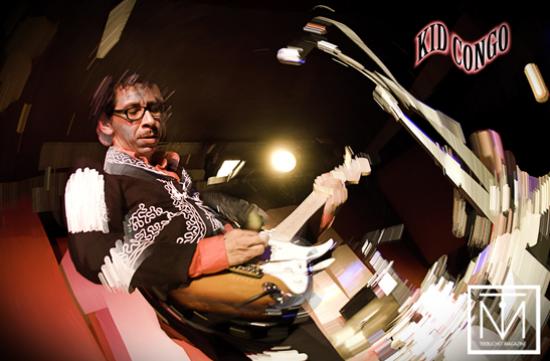 Kid Congo (that's right you heard me: Kid Congo Powers) and The Pink Monkey Birds are scheduled to play a London show this March. In fact they are set to play all over the place in support of their new single 'Conjure Man' and forthcoming new LP Haunted Head, both on INTHERED Records.
Now prick up your ears or you will miss out. KC and the band hit the streets of Leeds last night (20th March) and received fabulous reviews. If you were dumb enough to miss it you have a couple of shots left, as they will blast Dublin and Manchester before lifting the roof at London's Shacklewell Arms on Saturday23rdMarch.
Be aware ladies and germs and don't come crying like a little baby saying you weren't told because I'm telling you now. Your very last chance to see them in the UK will be Sunday 24th in Brighton. This is almost two years to the day Trebuchet covered their Mariachi styled performance at a packed 100 Club back in good ol' 2011. At that time they were show casing tracks from their fabulous 'Gorilla Rose' album. Incidentally, the 100 Club hadn't seen anything quite as eye catching and foot-stompingly brilliant since the incredible talent and flamboyance of El Vez graced the stage there.
"Kid Congo Power's latest group, Kid Congo and the Pink Monkey Birds, is arguably his most complete effort in the last 25 years. His personal musical journey has seen him remain a central figure in post-punk movement and during the 80s; working with The Cramps, The Gun Club, Nick Cave & the Bad Seeds, and Barry Adamson, arguably when they were at their most visceral, potent and explosive". Trebuchet
Along with tracks from their outstanding new album and if previous shows can be used as a guide, I am sure KC and the boys will shower you with some heart thumping and crotch rubbing classics such as Sex Beat or invoke the spirit of Lux Interior with a rendition of 'I'm Cramped'.
The ultra trippy stroboscopic video for 'Conjure Man' can now be viewed on the wonder that is You Tube, I suggest you hit it up this very minute and watch the Kid speak some neat sweet beats in front of his Dreamachine.
Hey, afterwards why not make one of your own …..
http://www.inter-zone.org/dm.html
Cancel all other plans immediately and get your tickets for this show, if you don't people will continue to laugh and point at you in the street. It may be your last chance to be cool. Take your hands outta your pockets, straighten up and order the album whilst you are about it.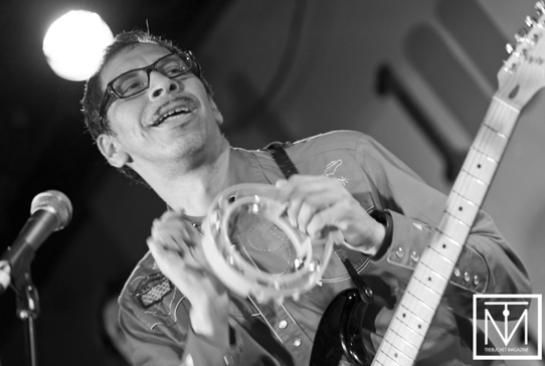 All this good news and the release of the new Hank Ray and The Raymen album Sinister Funtime just gave me one helluva huge hard on.
Viva el rock and roll
TOUR DATES
03/20/13
UK
Leeds
Brudenell Social Club
03/21/13
Ireland
Dublin
Grand Social
03/22/13
UK
Manchester
Deaf Institute
03/23/13
UK
London
Dirty Water Club
Shacklewell Arms
03/24/13
UK
Brighton
Green Door Store
03/26//13
Finland
Helsinki
Kid Congo And The Pink Monkey Birds (USA), Atom Mouth Gimlies
Tues 26/03/2013 @ Club Hori Smoku Sixth Line
03/27/13
Germany
Berlin
White Trash
03/28//13
Netherlands
Groningen
Vera Club
03/29/13
Netherlands
Amsterdam
Paradiso
03/30//13
Netherlands
Njmegen
Merleijn
03//31/13
Germany
Frankfurt
Pony Hof (Moon shake Party)
04/02/13
France
Watrelos
La Boite à Musique
04/03//13
France
Lyon
La Péniche Sonic
04/04/13
Switzerland
Zurich
Helsinki Club
04/05//13
Italy
Bologna
Freak House
04/06//13
Italy
Milano
Low Fi
04//07/13
Sicilia
Catania
La Lomax
04/09//13
France
Nantes
Stakhanov
04/10//13
France
Brest
La Carène
04/11//13
France
Clermont-Ferrand
Coopérative de Mai
04/12/13
France
Poitiers
Confort Moderne
04/13/13
France
Pau
L'Ampli + Magnetix
04/14/13
France
Nîmes
La Paloma
4/15/0/13
France
Bordeaux?
In Progress
16/04/13
France
Paris
Point Ephemere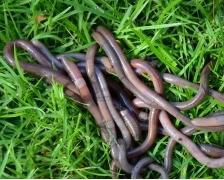 'Listen up, earthworms'
Earthworms photo: Freedigitalphotos.netAll other images: Carl Byron Batson

Photographer, published poet, former party animal, body builder, grave robber
to the stars and renowned chainsaw juggler, Carl can often be spotted on his
Harley Davidson pretending to be in Terminator 2. He is also frequently seen in
the press pits of old London town, camera in hand, avoiding being hit by bottles
of wee and crippling his opposition with secret Kung Fu moves.