[dropcap style="font-size:100px; color:#992211;"]G[/dropcap]ather round my lucky lads and I'll tell ye a tale of last Thursday evening.
Josh Flowers made to port in Islington and harboured The Wild at The Garage for a night of sold-out shenanigans and much quaffing of ale and rum.
This was not just your average sold out show at The Garage, this was proper sold out, sardines, sweaty bodies packed to the rafters sold out with an unmistakable electrifying buzz of genuine excitement from the very moment you set foot in the place.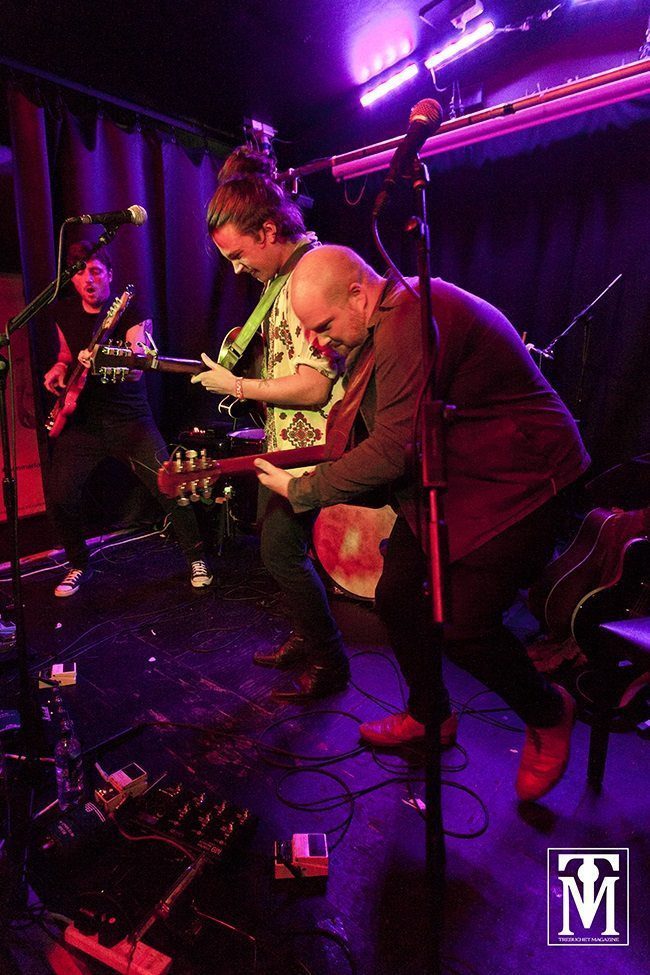 Josh Flowers and The Wild be listing a wide range of influences. Leonard Cohen to The Black Keys, Tom Waites to Jimi Hendrix. Big names to drop, so big things were expected. A sea of boozy blokes and salivating young wenches circled the stage in anticipation of Flowers' set and this froth did indeed give the impression that this bunch of salty sea dogs may just deliver up the booty.
The rapidly increasing head count would have to wait to get a sniff of Flowers and the boys. There were two support slots to jig along to before the main event and first up was Beth Rowley.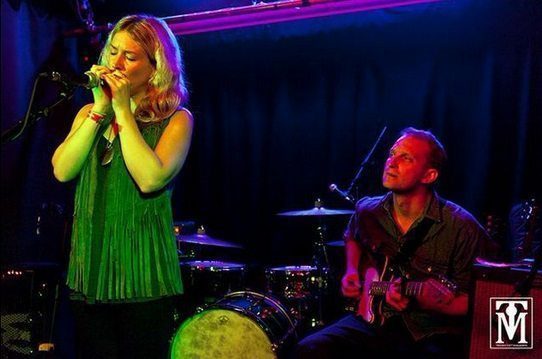 Ms Rowley, onstage with just a guitarist by her side, gazed out at the crowd, heaved her bosom and looked the tiniest bit self-conscious. There was no need to doubt her ability because this goldenhaired maiden sang with the voice of a siren beckoning eager young men to their doom. So mesmerising in fact that you could've heard the proverbial pin drop (or at least my camera shutter).
Winner of BBC's Sound of 2012, the considerable talent of Michael Kiwanuka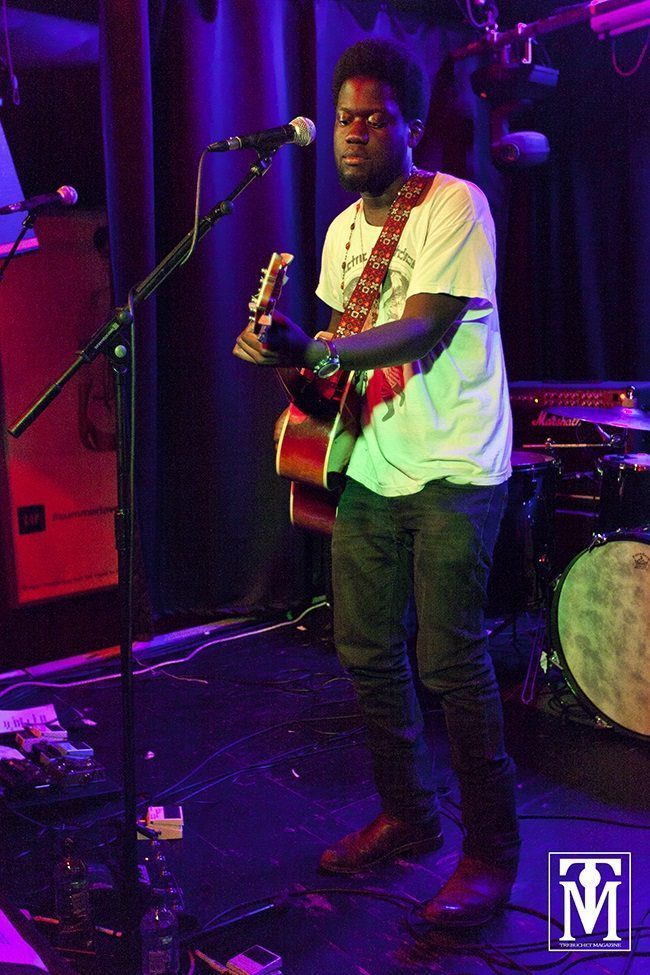 (pictured right), with just his guitar in hand, kept the pin drop vibe going and the ship on an even keel, freestyling the event with a distinctly laid back soul / jazzy vibe like waves rolling up and breaking on the shore. This was an all too short set, but one that was rapturously received.
When Josh Flowers and The Wild were spotted from the crow's nest coming up on deck, the buzz in the room went into tidal wave proportions. No space to manoeuvre at the front of the stage, we stood our ground a-starboard as the crowd took over midships.
Hard hitting, bluesy, folky rock with the hint of a shanty bellowed out like a broadside of canon towards the crowd. Flowers did indeed echo his influences. Some disagreed but I for one heard the feint ghost ship of The Doors.
Bernie Gardner kept beat for the heave ho's, Dave Holden gave the whole ship rhythm on the bass whilst Squiff Wordsworth kept tight rein on the ropes, and the cello (yes a cello), occasionally leaping up on to the bow, kicking over microphone stands and throwing out crazed vocals like wild cutlass blows.  Indeed, it was enough to blow yer bloomin' breeches off.
Ahh me hearties, we danced a merry jig, swilled from the flagon and swashed our buckles for 'twas indeed one to remember.
Photos: Carl Byron Batson. Not to be reproduced without express prior permission.

Photographer, published poet, former party animal, body builder, grave robber
to the stars and renowned chainsaw juggler, Carl can often be spotted on his
Harley Davidson pretending to be in Terminator 2. He is also frequently seen in
the press pits of old London town, camera in hand, avoiding being hit by bottles
of wee and crippling his opposition with secret Kung Fu moves.