It's great to be straight, oh yeah. Leftfield journalist experiences musical ennui in the face of lauded talent.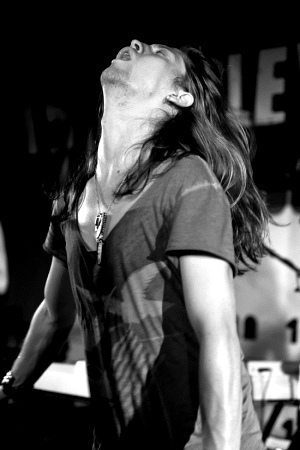 Peter Parker R&R Club are the loosest bunch of garage rock acolytes I've heard in a while. It's basic and almost traditional. However, for all their jangle the music, like the musicians, is a bit a thin where it counts. They've definitely got something going for them, but where 60s garage rock had massive choruses and a non-hipster zeitgeist going for it, the same cannot be said for Peter Parker R&R Club in 2011. Final analysis: they're ones to watch for sure, but not on the basis of this performance or the current batch of tunes.
Felix Fables are a very accomplished set of musicians, able to wring every note true and virtuous; however there is so much singer-songwriter about their approach that any personality or art becomes invisible. There is a strong country presence to their David Gray-esque music, but it's rendered ahistorical and MOR by their lo-contrast commercial pretensions. They're stuck being suburban kids playing a rootless varietal that appeals to neither the road, the future, nor the past. As such it may be completely in step with universities and posh starlit nights in Cornwall.
Artistic criticisms aside they are actually pretty good fun. The lead singer manages to work the crowd and has an unalloyed English charisma that conjures post-race Cowes and the inevitable saccharine excess of Chelsea acoustic nights. Something so thoroughly uncontroversial may be the submissive panacea to these times of hard questions, and I can imagine many thirty-something women flocking to embrace their baggage-less milieu. Maybe this analysis is unfavourable, but with a name that conjures the Fleet Foxes, one expects a bit more bite.
an unalloyed English charisma that conjures post-race Cowes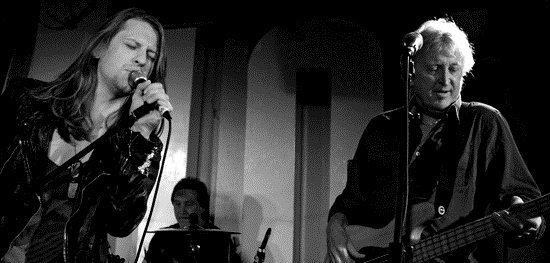 Jim Stapley has already performed with a number of rock luminaries, amongst them Ronnie Wood (Rolling Stones) and Kenny Jones (The Who, The Faces). In league with strong management and seasoned PR, he's now on track to become a star in his own right. There was a rumour that some of the Faces were going to join him on the night, and true enough, they did (playing 'Stay with me' and a couple of other numbers). Stapley has an enviable talent, sounding and looking the part of a true rock legend. If he's an unoriginal cock, isn't that what we're supposed to think?
To paraphrase Willie Brown's solemn advice to Eugene in Crossroads (1986) Stapley should take music and move it forward. There's a sort of beatific majesty to forty-somethings cranking out the mortgage and second divorce blues in dives around the country, but listening to someone with a great voice wasting their talent on facsimile rings wrong.
Anyone who thinks that Reef or the Black Crowes are too experimental need look no further
Stapley's own music doesn't deviate much from the classic rock formula and the crowd rapturously soaked it up. From doe-eyed hotties to experienced ladies with long earrings, the lithe singer's good looks, confidence and stagecraft is a worthy lesson for anyone wanting to front a band.
The dangerously lacking quotient though, is soul. Without danger, Stapley will never be cool. While he may be the most appealing young face in the classic rock temple-cum-strip bar established in the 70s, this is more American arena than the Stones or the Who ever were. If those early Brit blues bands electrified Otis Redding and Little Richard, it seems that Stapley is channelling Richard Marx via Mr Big – a resurrection not entirely forgiveable.
Putting the content of the set aside Stapley's performance was brilliant. He's a jaw-droppingly great singer and his band are adept. Anyone who thinks that Reef or the Black Crowes are too experimental need look no further.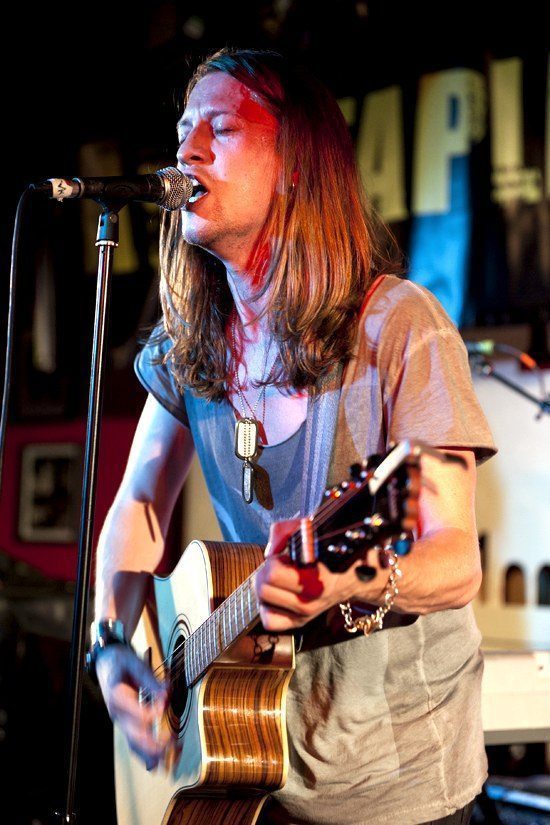 Jim Stapley played the 100 Club on with Felix Fables and Peter Parker's Rock and Roll Club.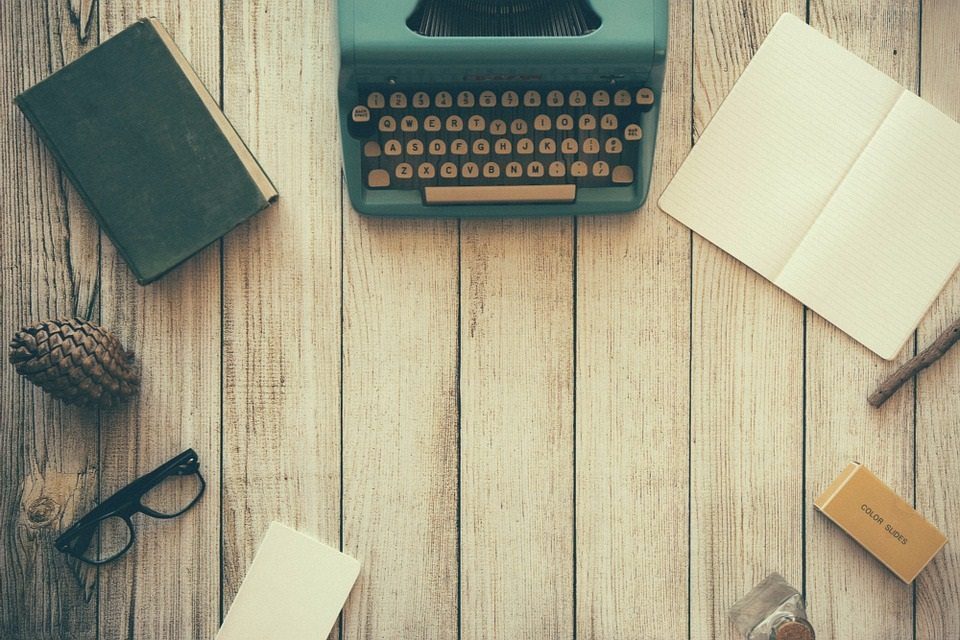 The aim of art is to represent not the outward appearance of things, but their inward significance. – Aristotle