[dropcap style="font-size:100px; color:#992211;"]F[/dropcap]ounder and CEO of XXL Streetdance, James Narh has seen (and presided over) the rise of streetdance from marginal urban activity to an accepted youth trope in mainstream global culture.
In the run-up to 2014's event at Wembley Arena, Luc Floreani talks to him about the movement's history and future.
---
So James, originally you started work as a model and now the CEO of the most successful streetdance competition in the world. How did this come about?
James Narh: As a model I came across a group of dancers around 1991/92, of which one was the choreographer to the agency. After watching them mucking around at their rehearsals it was obvious that street dance, which was virtually unknown, was fun, exciting, cool and very entertaining. So after one of the guys came up with the name GWI (Get With It), I formed the company and started to manage the team.
I was passionate about dancers being brought to the forefront rather than always pushed to the back behind some singer. So with the group GWI, I set up the first ever street dance competition in Battersea, South London in 1995… the rest is history.
Was the initial plan originally to create such a big event?
James Narh: No. GWI, the original street dance group I managed attracted so much interest everywhere they performed that so many young people wanted to join. It was impossible to accommodate so a competition of sorts was the obvious way to go, this way we could make street dance inclusive and accommodate any one who wanted to be part of this amazing movement.
Where does dance sit within contemporary culture?
James Narh: It's funny, ballet at the time of its conception many years ago was the street dance of its time. Street Dance is the new kid on the block. Street Dance is still developing within contemporary culture.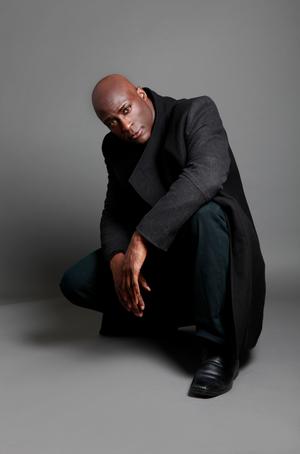 Does this sit well with you?
James Narh: I think its brilliant! Street dance has to sit within contemporary culture to stand the test of time, and not end up as a fad that disappears after a session or two.
How do you affect society?
James Narh: It is not for me to say how I personally have affected society. But I can say that street dance has had a incredibly positive effect on society. I have seen and received so many testimonies from all corners of our society on how it has transformed so many lives and perceptions for the better. It ticks every box of what is positive.
To what extent are you socially connected?
James Narh: It's funny, initially I was very aware of society, its why I started the company, then I got very focussed, tunnel visioned and locked on to what we needed to achieve.
That's not saying I did it on my own, I had a team that was very connected to each other and to the vision we had build. I just wasn't that connected to anyone who couldn't see what we were trying to achieve. Then I had to present our project to the world and really grow the team. Now we are more connected than ever before.
Was there a single moment you felt you'd finally achieved something special?
James Narh: Oh, there have been many moments; the XXL UK Championships; USA v UK, Winners' Showcase; Shooting Stars – which discovered Katie Melula; the Street Dance 3D film. I guess, shortly after Diversity won Britain's Got Talent and it was reported that dance classes up and down the country were oversubscribed with new members, mostly young boys. Knowing I had something to do with that was a special moment.
How has being in business changed your own definition of what a rolemodel should be?
James Narh: I think society sadly only deems a role model as famous or financially successful. My definition of a role model is someone who stands for something they believe and makes a difference in society.
Do you recall doing creative things as a child and if what difference did it make to you?
James Narh: I recall a doing a few creative things as a child. My mother often reminds me of some really creative things I made as a child, like making a cinema out of toothpaste box, making a football game out of cardboard and foil (which I still play with my son!) or inventing many games when friends would visit that they all would seem to enjoy and want to play every time they came round.
It made me realise that I had a talent to draw people in, attract their interest – I believe it is important to use your talent to inspire others and influence them in a positive way. This is what I try to do.

Luc Floreani international singer songwriter was born in Alice Springs, Central Australia.
Luc has performed all over the world in venues from Royal Festival Hall to Glastonbury Festival and on the famous West End.
He has worked with such luminaries as Amy Winehouse, Corrine Bailey Rae, numerous X Factor contestants, Jack Bruce, Marcella Detroit, Tony Hatch, Barry Mason, Kasabian, Darren Hayes, and Starsailor to name a few
He wrote and sung the theme tune for
-Channel 7 television current affairs program "Today Tonight" in Australia,
-The Prince's Trust campaign song,
-Euro Gay Pride theme song 2011
-Chrysalis Foundation 
-The title track to the film "Darkness" and Hedda Gabler. In 2007 Luc reached no. 17 in the charts with his single "Taboo" featuring Angie Brown.
Luc has written most genres of music from Metal through to Jazz, Pop, Country and Classical
He has also published a book "Written on Paper"
He has just finished recording his second album.
Luc is the current host for OK Magazine Music Sessions online. "Live with Luc Floreani"