[dropcap style="font-size:100px; color:#992211;"]I[/dropcap]t's a fortnight before Supersonic 2012, probably the greatest music festival the UK has to offer and fearsome noise troupe Hey Colossus are trickling out press and PR with wild abandon.
Wet eyed and gushing Trebuchet managed to coax laughter and merriment from the metal core apologists.
Hilarity ensued.
 Trebuchet: To what extent do you see yourselves building on the post-punk tradition?
Joe: I'm not sure anyone's ever compared us to anything post-punky before. I can't say we're building on much at all, it's certainly not for us to say.
Paul: We haven't listened to those bands (Big Black, Jesus Lizard) since we were 12.
Joe: I've recently started listening to Jesus Lizard again, I always do in late September.
Trebuchet: Is Hey Colossus tuned into contemporary culture and media and what do you make of it all?
Paul: So confusing. When "they" develop a robot to empty our colostomy bags and bring back to life our deceased elderly wives, we can compare notes.
Joe: There used to be an excellent UK fanzine called Fracture, 10 years ago, pre (wide use of) internet. I would read it from front to back and through again. Mainly punk stuff, bit of this, bit of that, columns, etc. We formed in 2003, via an ad on the Fracture forum, "Fudge Tunnel meets Can". There's no harm in embracing the internet, it's killing off the old music industry in a fairly satisfactory way. All those massive bands have to shaft their fans so hard to make any money: 4 x Radiohead tickets = £288.
The massive record labels now have to cut in on more than just record sales, so gig tickets and t-shirts cost a massive amount to keep everyone in the massive cigars they've got used to. Fair play to them, they're getting away with it. I have two son's who are being brought up by Peter Griffin and the X-Box, as are all their friends, they prefer to watch parodies of hit singles than the real thing. They go around on scooters rather than skateboards. Good luck to 'em, seems to me the only people despairing are those just out of university or those just retired. As a clever man once said: "So it goes".
Trebuchet: Reading through your website it seems that you have an irreverent take on being in a band – but the music is pretty serious, isn't this a contradiction?
Paul: It's not that we don't take things seriously, it's that everyone else takes things TOO seriously.
Joe: In the first 7 years of the band there wasn't a single tattoo, either.
Trebuchet: The best Hey Colossus release has got to be RRR which was released around the time of the London riots. Do you think you picked up on something? 
Paul: Yes.
Joe: I watched the riots from Snowdonia, it was raining, I was making Air-fix models with the kids to get through the gruelling week we were experiencing.
Trebuchet: Do you see each subsequent release as a progression, or an alternative path?
Joe: We've had line up changes which always alters the spirit of things, and, of course, we follow trends.
Paul: The song titles get worse.
Trebuchet: How did your association with Riot Season come about?
Paul: Gumtree.
Joe: We'd been releasing stuff on our own label for the first couple of years and fancied a change. The only UK label we all totally liked was RS so we sent some tunes and luckily Andy (RS head honcho) dug them, and that was that I guess. So far he's put out three albums by us, and a split 12 with Dethscalator.
Trebuchet: Supersonic festival, seems like the perfect audience for you is there anything in particular that you're looking forward to about the show?
Joe: This is the first time we'll be playing the festival, and we're on late, it could go either way.
Trebuchet: As a band what has to be working for you guys to have a great show?
Paul: The plug sockets.
Trebuchet:  Do you ever think there are times when you guys had a great show but the audience didn't or vice versa?
Paul: It's not a show if people don't enjoy it, it's just a bunch of people turning up somewhere
Joe: We played 93 Feet East in London, early on, we played four long tunes and the promoter complained. We'd done none of his favourite snappy little numbers. Ian, our then guitarist, said to him: "We're not a jukebox, especially seeing as you've put no money into us".
Trebuchet: Does an audience's appreciation matter to you?
Paul: s as normally it's friends or family members and the quality of the show dictates whether they buy you a beer/don't comment about how you've wasted your life.
Joe: We played in Norwich 5 or 6 years ago, there was a man who shouted "shit" throughout the set, and then at the end came up to us and asked "why we do what we do". It's safe to say we weren't his sort of thing but at least he made his opinion known.
Trebuchet:  It comes across that you've something to say about the state of indie music (for instance you're not a fan of Bloc Party clone bands) or is it deeper?
Joe: It's very hard to write about a band without mentioning another band, whoever is the band of the moment will be the cloned band, bloc party are now not the band of the moment. You sign up for that shit, be prepared to tumble.
Paul: Bloc party clone bands? Kill the plant at the root.
Trebuchet:  You use repetition in a pretty brutal way, often creating a wall of trance-like noise that seems to absorb the band, is that an end in itself?
Paul: We're the ultimate Gif.
Trebuchet:  Do you improvise live?
Joe: In places.
Paul: We have to.
Trebuchet: Would you say the songs of Hey Colossus were more stories or statements?
Paul: Stalemates.
Joe: Our first ever song, A Witch Is Born, is about a witch being born.
Trebuchet:  Does being in a non-mainstream group make it easier or harder to keep the band going?
Paul: Our manager has been lying to us.
Joe: Ask Bloc Party "we're on a break", oh no, hang on, "WE'RE BACK TOGETHER, HEY, EVERYONE, WE'RE BACK TOGETHER, HEY! OI YOU, OVER THERE, RUNNING AWAY, WE'RE BACK TOGETHER! YEAH!"
Trebuchet: How do you think the current coalition government will end?
Paul: Depends on what genre of band you think we are. If you think we're a doom band I suppose our answer would be that everything ends eventually…
Trebuchet:  What's next for Hey Colossus?
Joe: There's a 12" on OneC Records which we'll have at the fest, then early next year we have an album on MIE records, check them: http://www.miemusic.co.uk/
Paul: Ignominy.
Trebuchet:  What can people expect from your set at Supersonic.
Joe: Another day at the coalface.
Paul: Questions.
Hey Colossus are to play Supersonic festival 19-21 October 2012, Birmingham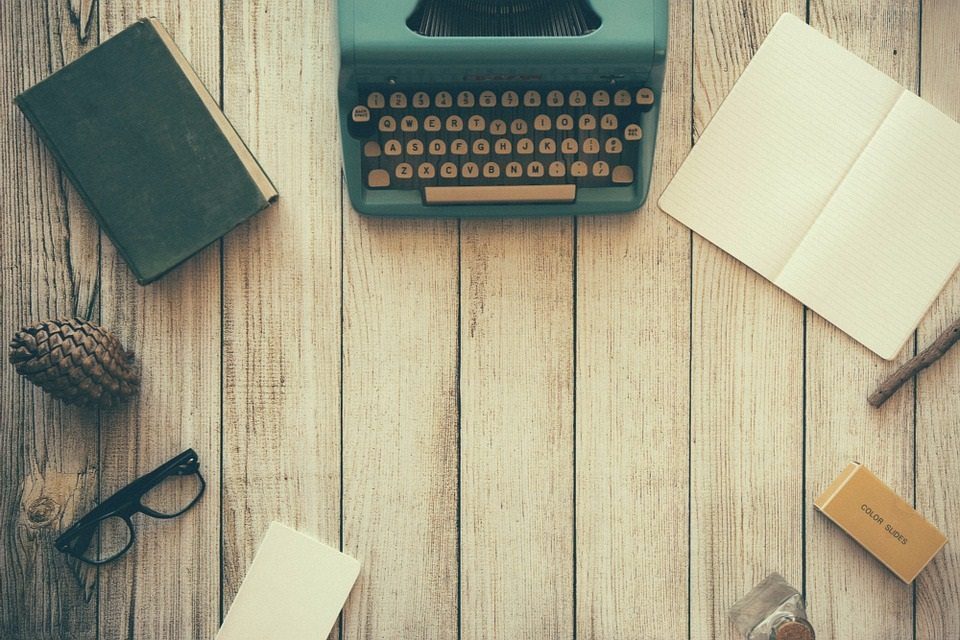 The aim of art is to represent not the outward appearance of things, but their inward significance. – Aristotle