Julio Etchart's sumptuous photographic odyssey, Imagining Orwell in Three Continents, is prescient in its timing. At this place in history one feels the rules of normalcy are fraying at the edges and the political landscape is polarising in its dystopian extremes. Etchart's book mirrors this duality; the past and present, rich and poor and extremes of left- and right-wing politics imbue the pages. For, this is George Orwell, the visionary who foresaw an autocratic future, a future that for Etchart is becoming evidently more real.
For this photobiography, Etchart has mined Orwell's early memoirs of colonialism, war and injustice at the turn of the 20th century. These experiences would go on to shape the young writer, his beliefs and his most notable works. Etchart traces Orwell's accounts of his journey through countries once colonised or polarised by devastating internal conflicts.
Travelling through time, space and place we are invited to accompany Etchart in this visual poem's sojourn, guided by the spectral hand of his hero's pen. We see the landscapes Orwell saw and wrote about; smoky black-and-whites juxtapose with vibrant coloured hues of markets, temples and fields of sunflowers. Monks make alms rounds in modern-day Myanmar, still scared by its colonial past and struggling with its oppressive present. Women lovingly craft a Buddhist icon, whilst farmhands work the rice fields with traditional methods unchanged since Orwell's time. Snippets of captured lives, frozen in time and still, as Orwell writes, 'haunted by the ghost of England'.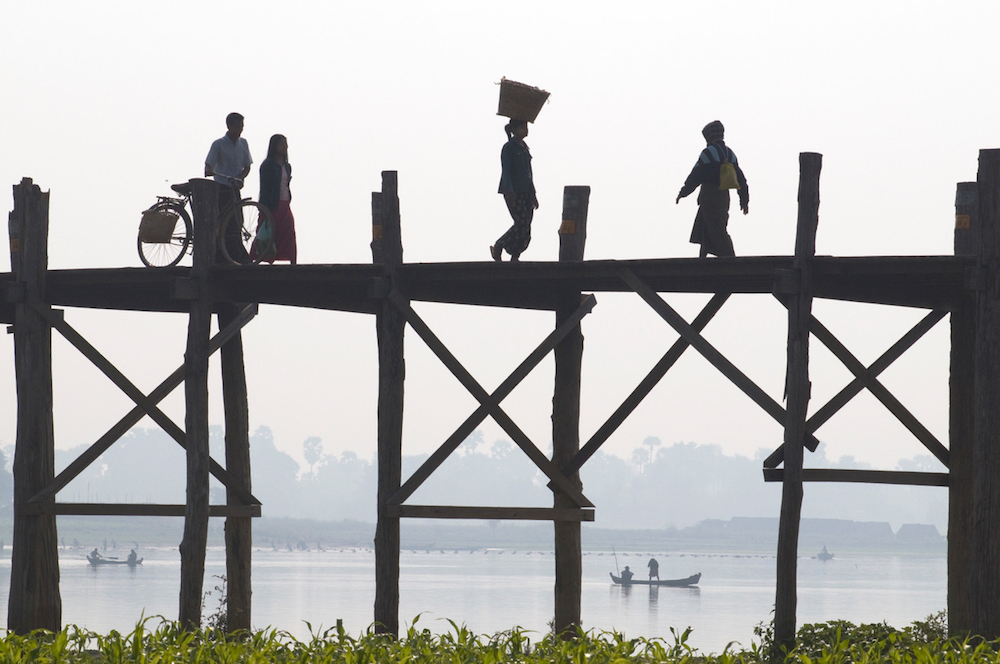 Etchart's atmospheric images are each captioned with Orwell's writing, lovingly excavated from his biographical Burmese Days and Homage to Catalonia. These passages question and challenge the envisaged reality of the image; the contexts shift and focus blurs with the discursive narrative, subverting the frame and crossing the proscenium. For Etchart's camera sees through a glass darkly and reveals a truth behind the rustic idles and suburban moments. The past and its unresolved dichotomies, its dangers and lessons learned, or not, Etchart brings into percipient focus.
There is however within this plurality of meaning that suffuses the work a sense that however horrific the past has been or bleak the present appears, there is an urgent, emerging hope.
Imagining Orwell in Three Continents by Julio Etchart is available via Just Press now.
Images © Julio Etchart

I write short stories and poetry alongside studying religion and anthropology at the University of Manchester. My story "Girl's World" was in the highly recommended list for the Manchester Fiction prize 2019.