[dropcap style="font-size:100px;color:#992211;"]T[/dropcap]
he Institute of Contemporary Arts present Omnibus, the first ever survey of the work of the Honey-Suckle Company, which brings together key moments of the
Berlin collective's
25-year history.
Founded in 1994, Honey-Suckle Company emerged from the post-reunification and pre-Internet cultural and social contexts of Berlin, defined by epochal underground techno and squatting scenes. Their work often originates out of shared living and working spaces, existing as an ongoing aspect of the group's lives and experiences, while also appearing within more formal institutional settings. Sustained by communal methods of production, their work encompasses clothing, performances, happenings, installations, photographs, music, films and publications.
Omnibus presents key aspects of Honey-Suckle Company's work, revealing the group's past, present and future through an amalgamation of existing works within new installations. The exhibition begins in the ICA's Lower Gallery, with a new multi-sensory installation that exists between a theatrical set and a post-apocalyptic archaeological dig. The exhibition concludes in the Upper Gallery with the work Materia Prima (2007): an edgeless white room inset into the ICA's existing architecture, which presents a complete void of visual information.
Alongside the new installation in the Lower Gallery is NEUBAND 2000 (2000/2008), which comprises mannequins adorned with sculptural, geometric outfits inspired by Kazimir Malevich's silhouettes, mixed with prosthetic bumps and ill-fitting appendages. The figures also function as automaton musicians, with self-playing instruments generating rhythmic pulses of sound. 
The annex room of the Lower Gallery presents a time capsule of Honey-Suckle Company's activities in the mid-1990s. Between 1994–95, the group produced several collections of clothing, which they presented through performances, installations and films in self-run spaces such as galerie berlintokyo. Although created during a pre-digital period, HSC's clothing collections reveal how the collective's work foreshadowed many prominent aspects of social media, including projected identities and desires. Also exhibited are videos and animations made during the same period, suggesting various influences including Japanese noise music, punk, new wave, glam rock and techno.
In addition to Materia Prima, the Upper Gallery contains a reformulation of Ohn End (2005) and Non Est Hic (2006). These works exist within HSC's wider engagement with Lebensreform ('life-reform'), a late-19th and early 20th-century German and Swiss social movement which promoted a back-to-nature lifestyle and disrupted conventional social boundaries. Alongside these, the projects Eswerde (2003) and Eaude (2005) make prominent use of flowing textiles as both clothing and architecture, and integrate folk instrumentation such as the hurdy-gurdy, drawing on a ritualistic engagement with nature. Through these navigable spatial installations, HSC create the sense of an unbounded and undefinable reality, which references the group's interest in spirituality. In recent years, the group have extended this interest to incorporate the practice of shamanic space cleansing into their work.
Stefan Kalmár, director of the ICA, says: "Coinciding with 100 years of Bauhaus and 30 years since the fall of the Berlin Wall, Honey-Suckle Company's first survey at the ICA is as timely as it is long overdue. HSC's work echoes a contemporary moment where a younger generation is turning to values of collective care and healing through communal living and working together. Rather than focusing on corporate and commodifiable aesthetics, the group approaches collectivity as a holistic method. Honey Suckle Company's 25 years of collective work attest to the powerful ideal of a liminal, collective consciousness."
Honey-Suckle Company: Omnibus runs at the ICA from 2 October 2019 – 12 January 2020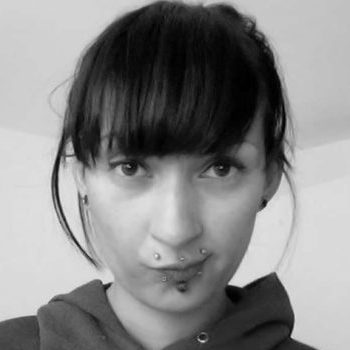 Naila Scargill is the publisher and editor of horror journal Exquisite Terror. Holding a broad editorial background, she has worked with an eclectic variety of content, ranging from film and the counterculture, to political news and finance.