[dropcap style="font-size:100px; color:#992211;"]T[/dropcap]his is a release from a new label established by Raz Mesinai, known for his solo releases and the illbient project Badawi, and Jonathan Uliel Saldanha.
HHY is a Porto-based producer who works with the shifting cast of The Macumbas –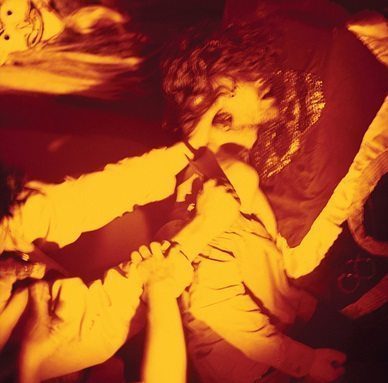 a fluid collective of Portuguese underground musicians, known for intense live performances. This collaboration, the first Macumbas vinyl release, is based around electric bass, brass, percussion and electronics.
Mesinai's role as executive producer for the release seems fitting as its as intense as his own productions. It's also no surprise to see the Macumbas referencing "the film works of Kenneth Anger, the cross-continental Dubbing [sic] of Sherwood as well as the raw trance-inducing rhythms of Haiti and North Africa", although this list isn't exclusive and none of these single influences predominate.
One of the most surprising aspects of 'Isaac, The Throat', and of the album in general, is how Nordic it sounds. Stately but noir-ish brass is blended skilfully with restrained tribal rhythms that don't dilute a strong but almost-mournful atmosphere.
'Barbaron' is slower and bleaker with an uncanny early 80s atmosphere. Sparse percussion limps along interrupted by lethargic bass intrusions. It's gradually enriched by a ghostly keyboard motif and slowly coalesces into something more conventional in a way that makes the sombre start seem all the more courageous as a creative choice.
The ensemble's brass comes to the fore on 'Gysin', presumably named after Brion. Here the minimalist music of Dutch composer Wim Mertens comes to mind. It's very European sounding and again doesn't really conform to stereotypical expectations of what Portuguese music might sound like. The brass is very skilfully arranged and as it becomes edgier and more nervy it shifts into something like spy film soundtrack mode with post-punk/illbient bass touches.
'Lewopa De Kristal' is comparatively unfocussed and messy, with more of a 'live' session feel than the other tracks but also less of their skill, grace and distinctiveness. The album closes with the boldly-titled 'Reanima Eléctrica'; a more minimal but moodier beast, bustling bass combines with polyrhythmic textures that fade away to deep, mournful brass. It's a deceptively minimal ending to the album, revealing more details with each play. While not perfect, Throat Permission Cut is still one of the most unusual and memorable albums to have appeared so far this year.
HHY & The Macumbas – Throat Permission Cut
Formats: 12″ vinyl LP / Download
SILO Records
[button link="http://www.silo-records.tumblr.com" newwindow="yes"] Silo Records[/button] [button link="http://www.soopa.org/artist/hhy-macumbas" newwindow="yes"] HHY Macumbas[/button]
[button link="http://www.jonathanulielsaldanha.com/projects/hhy–the-macumbas" newwindow="yes"] Jonathan Uliel Saldanha[/button]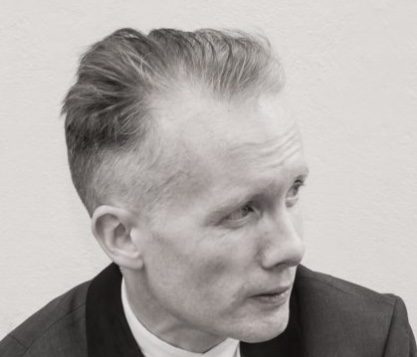 From Speak and Spell to Laibach.