[dropcap style="font-size:100px; color:#992211;"]T[/dropcap]he very fact that the title 'Birth With Orgasm' forces a double-take, an automatic reset of the polar dichotomy of mother/sexual being, signposts the impact of Helen Knowles' upcoming exhibition: Public Birth.
At GV Art from Monday, an innovative and challenging addition to the age-old Madonna/Whore dialogue.
---
Drawing from a vast library of online birth videos, Helen Knowles appropriates imagery of women in the transcendental state of birth. Using an innovative printing technique of exposing a screen with a digital projector, Knowles creates striking images that oscillate between the figurative and abstraction.
This exhibition will present, for the first time, the complete series of YouTube portraits which consist of 7 large-scale screen prints. Sourced from films posted on YouTube by women empowered  by their experience, the resulting images are screen-grabs of women at the crowning stage of birth.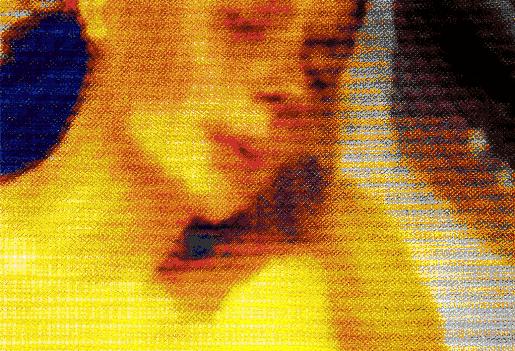 'Раждане с оргазъм' ,Birth with Orgasm I
By exploring the use of public platforms to present footage that is commonly reserved for private viewing – family, close friends and medical professionals – Knowles looks to unpick cultural attitudes to birth and to probe the difficulty audiences have with certain kinds of images. Knowles selects footage that portrays the women's euphoria and attempts to capture the intense emotion through heightened colour contrast and pictorial abstraction, challenging the separation between women as mothers and women as sexual entities.
[quote]Knowles selects footage
that portrays the women's
euphoria and attempts
to capture the intense
emotion[/quote]
For over eight years Helen Knowles, winner of the Great Art Prize 2012 and curator of Birth Rites Collection, has pioneered interdisciplinary debate on the visual representation of childbirth through both her printmaking practice and her curatorial projects.  Working closely with mothers, sociologists, medical professionals, and the Department of Midwifery at the University of Salford, Helen explores the visual identity of women and their bodies within the liminal moments of birth, whilst also probing the role of social media in creating new visual languages.
A limited edition publication will be produced by the artist on the occasion of the exhibition. The book will bring together a selection of texts on Knowles' practice and the wider issues concerning the graphic visibility of birth within popular culture.
Exhibition: 16 September – 22 September 2013
Opening Hours: Tuesday – Sunday, 11am – 6pm daily
GV Art gallery, London, 49 Chiltern Street, Marylebone, London W1U 6LY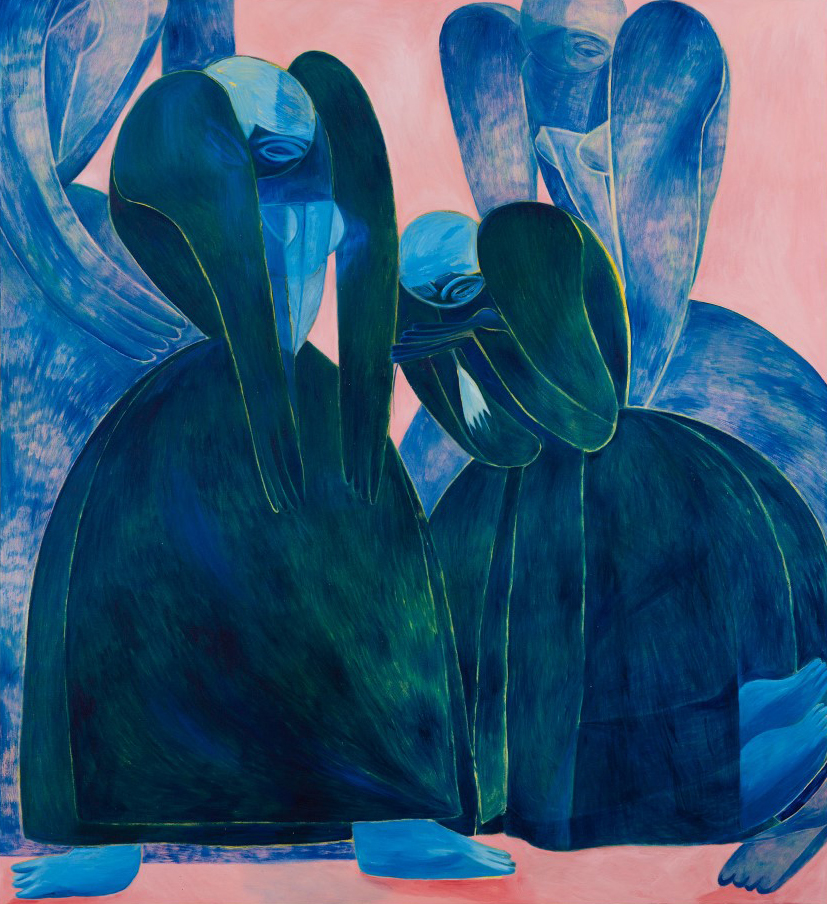 Some of the news that we find inspiring, diverting, wrong or so very right.