[dropcap style="font-size:100px; color:#992211;"]'H[/dropcap]ow did your involvement begin?'
'The first thing I had to do was paint the walls white.'
On your toes, unwary interviewer. This one has a touch of the wry about her.
Rebecca Hossack of (somewhat evidently) the Rebecca Hossack Gallery departs from the marketing department-approved script in answer to Trebuchet's questions on art and curation.
---
What first drew you to art?
I grew up in a house full of art in Melbourne, Australia. As I child I was taken often to galleries. Art became a part of my life from early on. It was something that interested and excited me.
How did your gallery start?
I had been working in the art world for a few years – first at the Guggenheim in Venice, then in various Cork Street galleries – but I always had the vision of creating something new and personal. In 1988 I saw a small shop for rent in Windmill Street, Fitzrovia. I took out a loan and opened the Rebecca Hossack Gallery.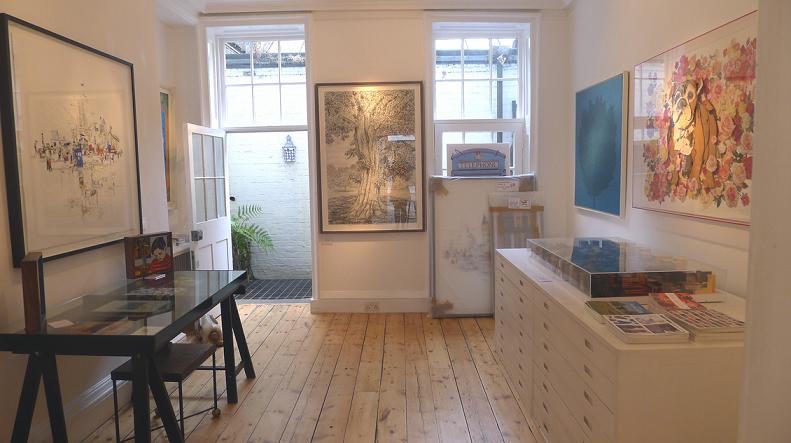 Rebecca Hossack Gallery, Charlotte Street. (All other gallery photos depict Conway Street premises)
How did your involvement begin?
The first thing I had to do was paint the walls white.
What is the vision for this gallery?
The two things I wanted to do with the gallery were to show Australian aboriginal art in Britain (at a time when it was barely known, and had never been shown) – and also to give a chance to artists with independent, even unique, visions: visions which perhaps stood out against the prevailing trends of conceptualism and post-modern cynicism.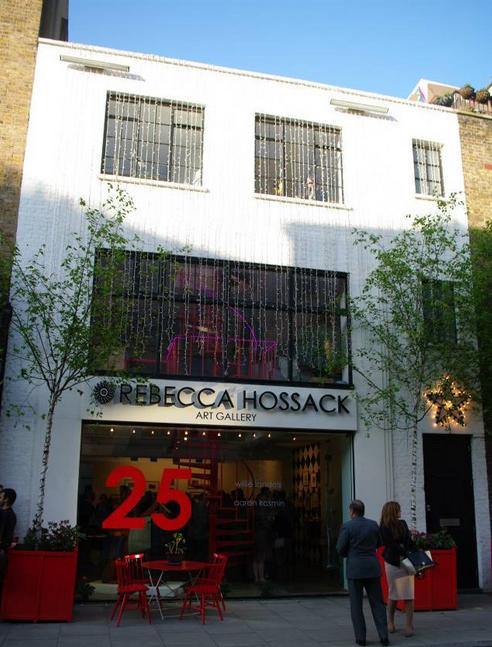 Which artists typify the vision you have for your gallery?
Amongst the artists I am proudest of showing are Ann Stokes, a wonderful octogenarian ceramicist; Peter Clark, a collagist who works with vintage papers; Phil Shaw, a print-maker of unbounded wit and invention; and David Whitaker – an op-artist who investigated the optical effects of colour with extraordinary skill and dedication.
Each of them in their own way possesses an rare sense of beauty, a sense of dedication, a sense of humour – and a complete but highly personal mastery of their chosen medium.
What do you dislike most about art?
I'm not a fan of the notion that art is some unholy nexus of the fashion/marketing/money/sex industries. Art is about Life.
How would you define artistic controversy?
I wouldn't bother.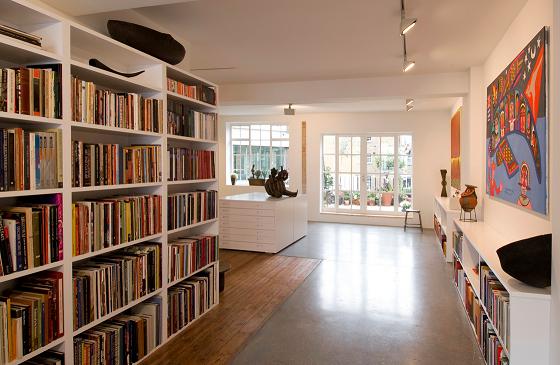 What's been your biggest challenge?
Running any small business is a huge challenge – but a rewarding one.
What's been your biggest success?
Every time I sell an artwork to someone who loves it. I received an email this morning from a woman who bought an aboriginal painting by Lloyd Kwilla ten years ago, telling me of the huge pleasure that it had given her every single day since then.
For me that seems like real success.
Who are you five favourite artists and which pieces of theirs do you admire?
This week my top five are Matisse, Hockney, Robert Campbell Jr, Clifford Possum, and Sassetta.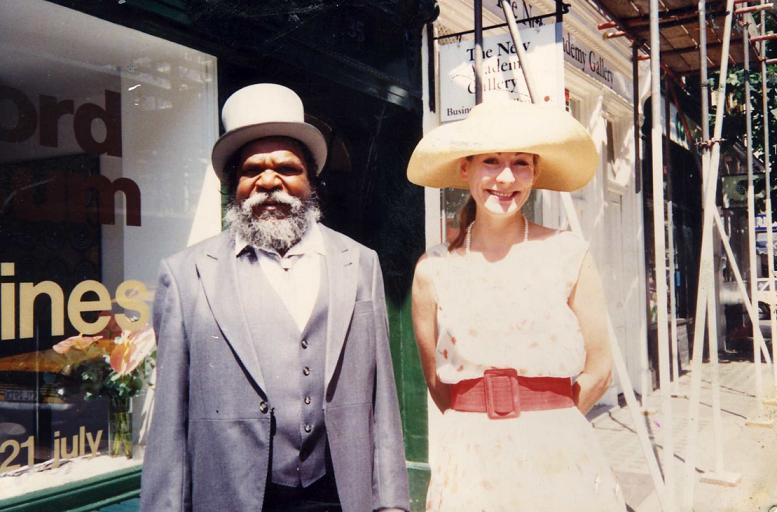 Rebecca Hossack with Clifford Possum
Who do you think is the artist to watch at the moment and why?
Phil Shaw – he was just commissioned to create a special artwork for the leaders of the G8 Summit, and seems to be entering an exciting new phase of creativity.
What does the future hold?
More fun and excitement.
Rebecca Hossack Gallery
2A Conway St, London W1T 6BA, United Kingdom
also
28 Charlotte Street, Fitzrovia, London W1T 2NA
and
262 Mott Street, New York, NY 10012, USA
[button link="http://www.rebeccahossack.com" newwindow="yes"] Rebecca Hossack Gallery[/button]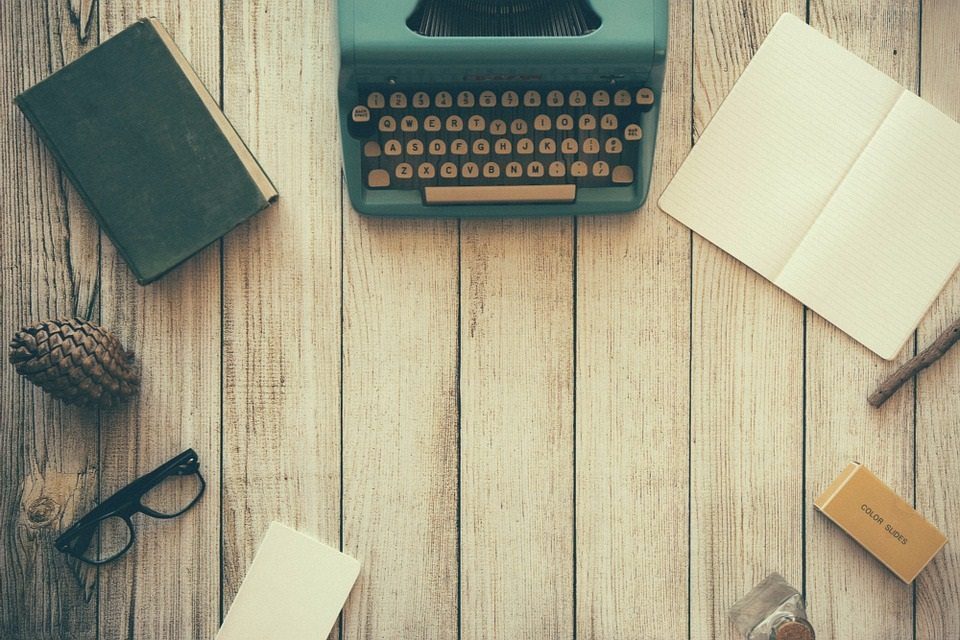 The aim of art is to represent not the outward appearance of things, but their inward significance. – Aristotle