[dropcap style="font-size:100px; color:#992211;"]I[/dropcap]t becomes evident that Large Glass Gallery's Charlotte Schepke chooses to be 'guided by the spirit of Marcel Duchamp' when one reads her answers to Hanging Offence's questions.
There is a definite hint of the confidence of Dada in the call-a-urinal-a-fountain candour of 'No one springs to mind' (when asked which contemporary artists to look out for).
Combining elements of the shop, gallery, museum and laboratory, as well as hosting wine-tastings, seminars, dinner-discussions and book launches, Large Glass reclaims the concept of gallery space as meeting ground.
---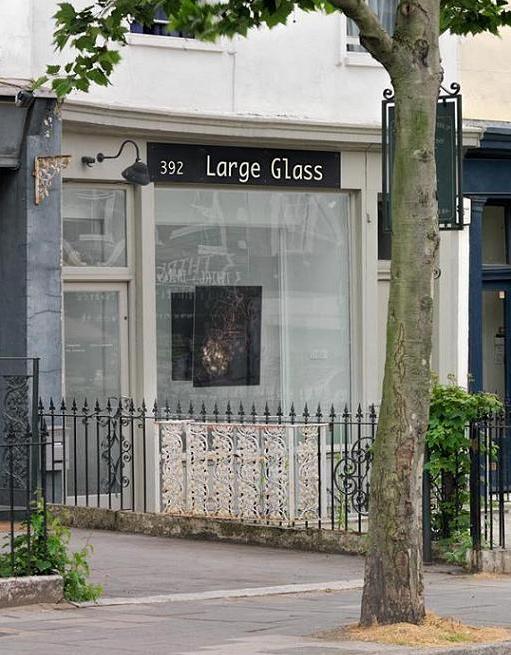 Shop front Large Glass, in window: CRAIGIE HORSFIELD "Garlic. via Chiatamone, Naples. October 2010' (2013) Gesso, ink and wax on oak board 95 x 87 x 3.3 cm.
What first drew you to art?  
A passionate art teacher at school/ the lawlessness of it.
How did your gallery start?  
Out of a lack . Of no longer feeling I was working creatively.
How did your involvement begin?
Working out what kind of space I wanted to open, how it can achieve a certain quality with modest means.
What is the vision for this gallery?
To be a space for ideas, exchange, thought, irresistible objects, indulgence of all senses, spontaneity, a hub for creative people and minds.
Which artists typify the vision you have for your gallery?
Marcel Duchamp.
What do you dislike most about art?
That it can get away with it…!
How would you define artistic controversy?
Art that is probing.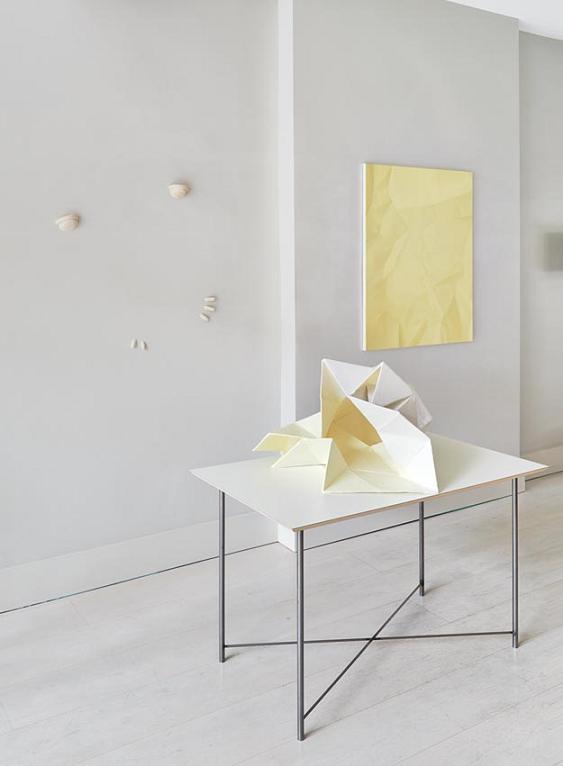 JEAN-LUC MOULÈNE 'Model for Diving' (2007) Oil paint on cardboard 42 x 63 x 70 cm, table: 70 x 65 x 110 cm.
TREVOR SHEARER 'Mental Exercises' (2002) Plaster casts, 16 parts, dimensions variable.
TREVOR SHEARER 'Yellow Painting' (2011) Oil on canvas 101.5 x 76 x 2.2 cm.
Do you think that controversy in is a positive force in art or a conceptual red herring?  
It depends on the art work- being controversial for the sake of being controversial is at best irritating, however, if the work has a more valid reason for being controversial it can change opinions and make us see things in unexpected ways.
What's been your biggest challenge?  
Putting into words what it is I am doing.
What's been your biggest success?
Putting Large Glass on the map.
Who are you five favourite artists and which pieces of theirs do you admire?
Difficult to pin down… but it would have to include (apart from Marcel Duchamp) Joseph Beuys- performance, 'How to explain Pictures to a Dead Hare' (1965) or 'Fat Chair' (1964); Claes Oldenburg 'The Store' (1961-64); Agnes Martin – one of her 1960's "grid" paintings; Felix Gonzalez-Torres- 'Untitled (Placebo)' (1991); Alighiero Boetti – one of his embroidered maps of the world (1960/70s); Louise Bourgeois on of her "Cells" (ca. 1980s).
Who do you think is the artist to watch at the moment and why?
No one springs to mind.
What does the future hold?
Who knows?
Photos ©Alex Delfanne
[button link="http://largeglass.co.uk/Large_Glass/Current.html" newwindow="yes"] Large Glass[/button]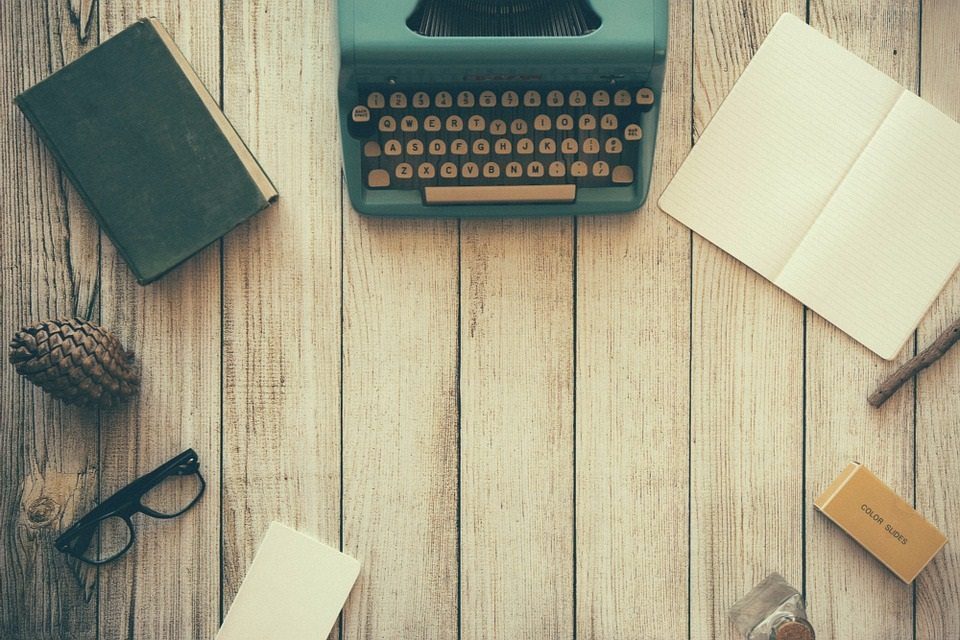 The aim of art is to represent not the outward appearance of things, but their inward significance. – Aristotle