[dropcap style="font-size:100px; color:#992211;"]K[/dropcap]eeping a sharp eye on emerging art talents in both London and New York, Kristin Hjellegjerde takes a personal approach to curation which acknowledges gut feeling and instinct.
Because the spreadsheets can look after themselves….
---
What first drew you to art?
Growing up among the fjords, mountains and lakes of Norway,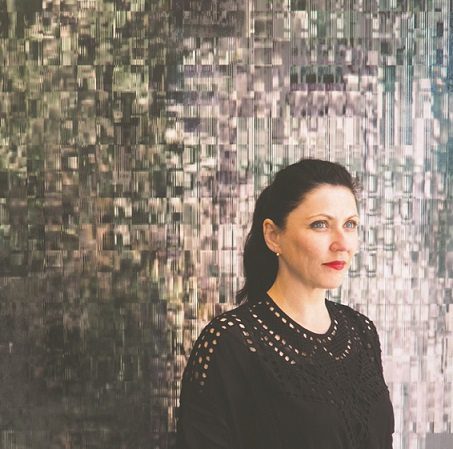 I had more exposure to nature than art, and my escape was literature. It was therefore quite a revelation to view Anselm Kiefer's bookshelf work The High Priestess / Zweistromland at the Astrup Fearnley Museum in Oslo when I was around 19 years old. It was like something clicked within me. It still took me many years to realize that working with art was a real possibility. Meanwhile, I visited every museum I could find wherever I travelled and lived.
How did your gallery start?
When I moved to New York from Los Angeles in 2005, I worked in real estate, selling apartments in New York City. I realized I was pretty good at the business side of things, but couldn't imagine a future in that field. So, after my second child was born, I studied Art Business at NYU to figure out where I could carve out a niche in the field of art.
Meanwhile, my husband had just finished working on the Hearst Tower and the Sperone Westwater Gallery, so he was already working at the juncture of art and architecture. I remember that on New Years Eve 2008-09, we decided to make a future in art our main goal. I began writing an Art blog, and kept educating myself by seeing as much as I could. When we moved to London I decided to take a chance and open my own gallery.
How did your involvement begin?
After I decided to open my gallery, I had a meeting with the Norwegian Embassy. My friend there, Siri, suggested that I open with an exhibition related to the Edvard Munch show at Tate Modern. All fired up, I went straight to Norway to find the right artists for my inaugural exhibition, which I titled After Munch. I had much less time to prepare than I had originally thought, so I had to decide on location and space quickly – luckily I love where I am.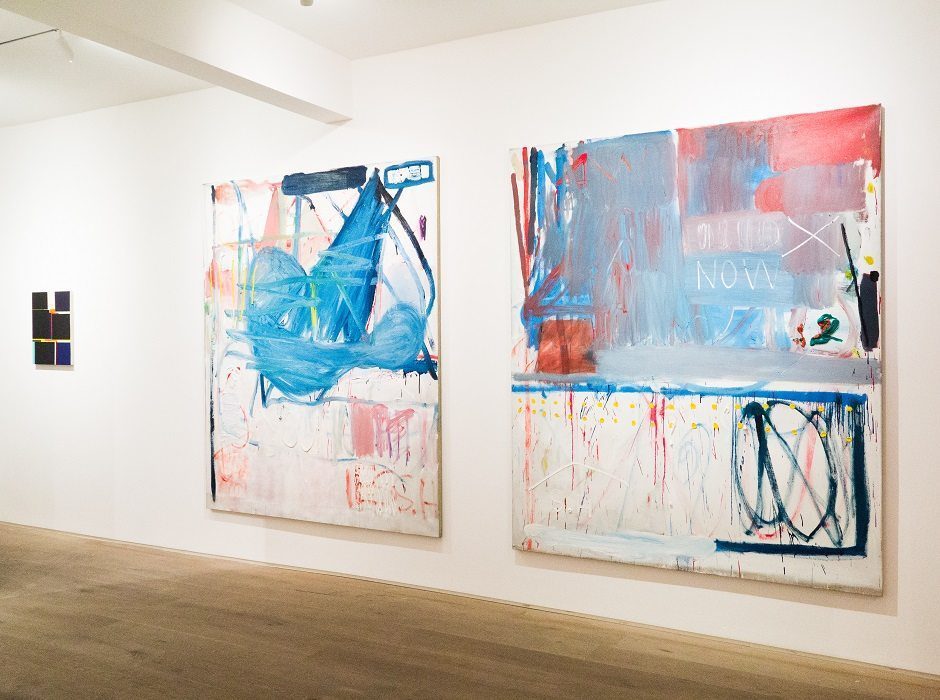 Paintings from VERVE installation with Sebastian Helling
What is the vision for this gallery?
The ultimate vision is for us to bring together cutting edge international artists in an intimate setting. We create a safe space for the artists to express their passion, providing guidance and encouragement during the creative process. I find the artists we represent also are very supportive of each other. We pride ourselves on finding talents that are all well on their ways to great careers. We follow instincts more than trends and work on long-term goals for both the artists and ourselves. We also engage with our collectors on a personal level – they often become friends and quite loyal to our programme and vision.
Which artists typify the vision you have for your gallery?
I'm always curious about the new ideas that artists come up with, so I can't say I have a type of artist that I prefer – but it is important that they come from a strong educational background and have great narratives, unique techniques and a clear identity. I must admit that personality does also come into play in the long term – if I'm going to spend a lot of time with someone, I must also enjoy their company!
What do you dislike most about art?
I hadn't realised that most galleries begin with a substantial fortune of their own to kick it all off. As I began without this sort of financial support, it has been more difficult to justify investing in what could have made my gallery grow more quickly.
For example, art fairs are expensive – and I also don't find the thought of being confined within a conference centre for days particularly appealing. I think it's time to find a different way to present galleries and artists in an international setting.
How would you define artistic controversy?
An artist with an artwork who can trigger a reaction to something in our time – in Gertrude Stein's words: "A creator is not in advance of his generation but he is the first of his contemporaries to be conscious of what is happening to his generation".
Do you think that controversy is a positive force in art or a conceptual red herring?
I think it is often necessary for art and literature to touch on subjects that can be difficult. If people in arts don't do it, who will? I am not saying that all artists need to, but it's exciting when something triggers a thought process. In our August show I Think Therefore I #, Celina Teague does this by showing elements that question free speech and how and why we react to it.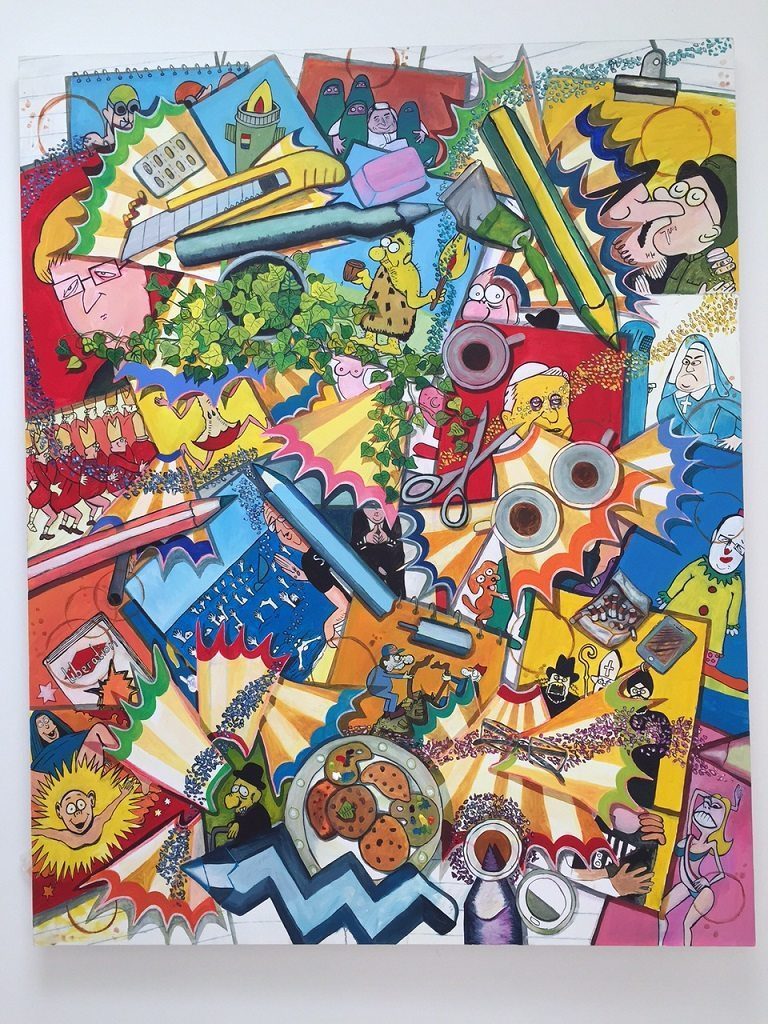 Celina Teague painting for August exhibit I think therefore I #.
What's been your biggest challenge?
Combining being a good mother with working around the clock is always difficult, but together with starting a business in a city where I knew practically no-one aside from some mothers from my sons' schools – and I can count on one hand how many of them were interested in what I was working on – can be considered nearly impossible. I was optimistic and naïve, but if I hadn't have been, I would never have dared to do what I did.
Now I'm so happy that I went for it and approached it with a sense of humor. I am working with something I love and hope to continue in this field as long as I live.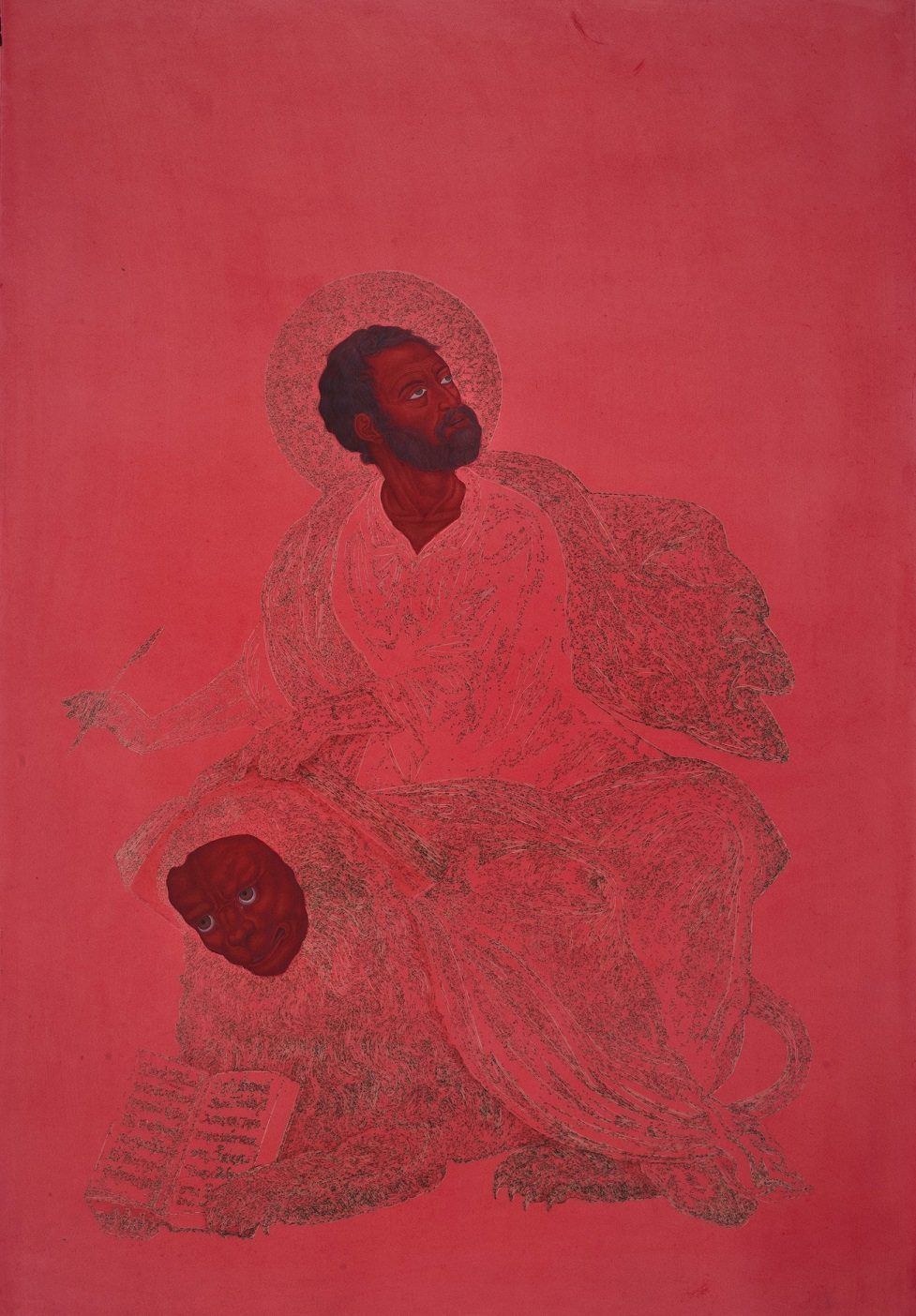 Muhammad Zeeshan 'Sher II' (2015) laser scoring and gouache on wasli,  55X38 inches (140X97 cms)
What's been your biggest success?
To be part of the process of discovering artists and seeing them fly, like Dawit Abebe, Martine Poppe, Chris Agnew, Richard Stone and the rest of the artists I represent.
Who are you five favourite artists and which pieces of theirs do you admire?
There are so many artists and works that have impacted me at different stages my life – but some of the ones I find inspiring are:
1.    Anselm Kiefer, The High Priestess/Zweistromland
2.    Goya, El Tres de Mayo (unforgettable)
3.    Hieronymus Bosch, The Garden of Earthly Delights (I so wish I could view this piece alone one day)
4.    Matthew Barney, The Cremaster Cycle (Guggenheim exhibition)
5. And to choose one example from an artist I am working with– Soheila Sokhanvari's series Midnight Climax, sold secretly from our back room.
Who do you think is the artist to watch at the moment and why?
I am 100% behind the artists I represent and stand behind their work with great passion:
 Dawit Abebe, Chris Agnew, Andrea Francolino, Sebastian Helling, Daniel Malva, Martine Poppe, Richard Schur, Soheila Sokhanvari, Richard Stone, Sinta Tantra and Celina Teague. I am also terribly excited about showing the Pakistani artist Muhammad Zeeshan this July. They all keep reinventing themselves with vigorous ambition.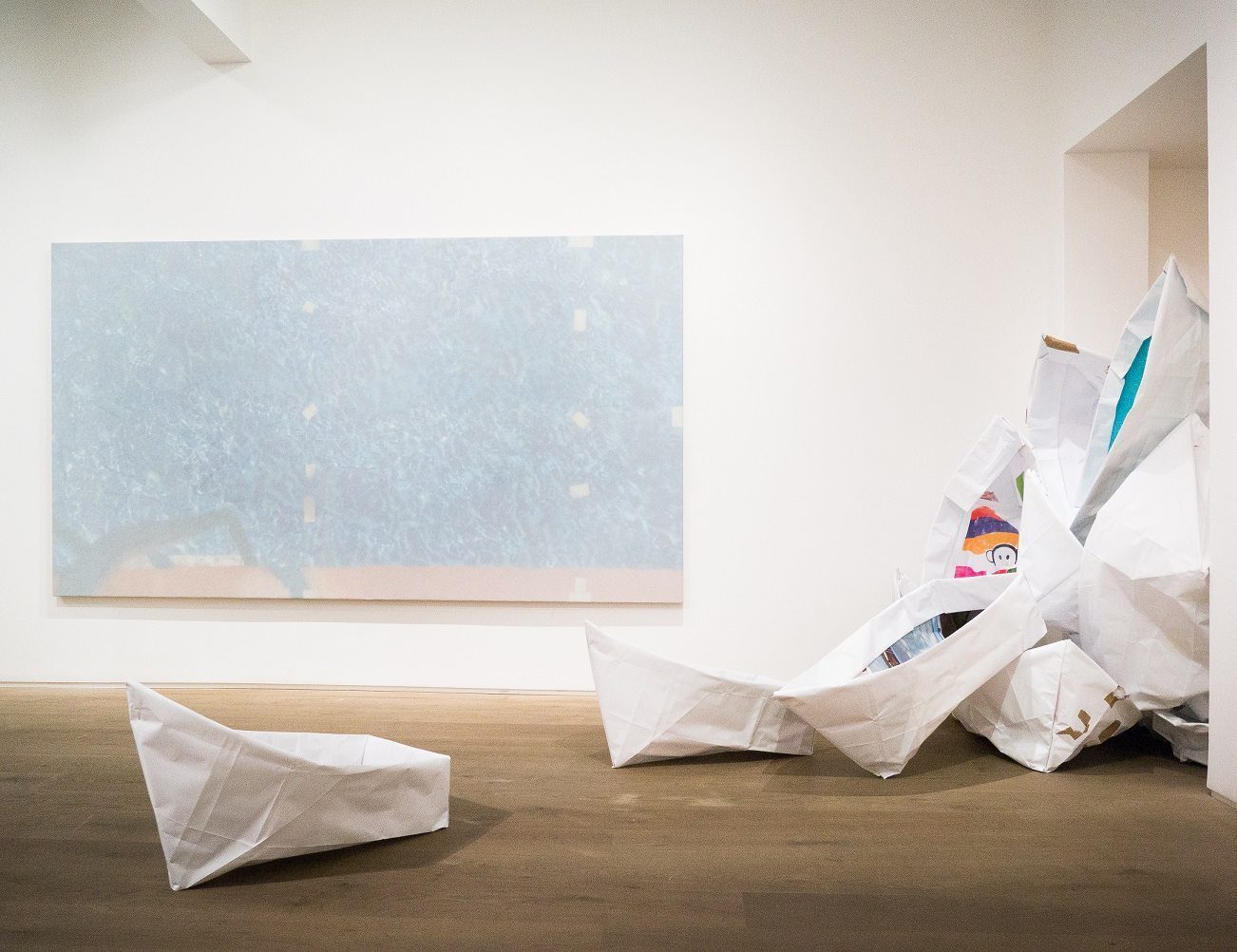 Martine Poppe: Anatidaephobia – Installation
What does the future hold?
I am dreaming of expanding the gallery, either with a second space here in London or in another city, but for the moment I am checking out opportunities. I want my artists to be constantly busy and have the opportunity to do a solo show every year. With just one space, I can only do ten exhibitions per year, and there are so many great artists out there that I would love to work with. So let's see what the future will bring – a lot more travel, inspiration and laughter.
All images: ©KristinHjellegjerdeGallery
Aesthetics in the Digital Age
a unique lecture series by
Daniel Barnes
Final Lecture 2 June 2015 | 7pm
Kristin Hjellegjerde Gallery
533 Old York Road
London SW18 1TG
http://kristinhjellegjerde.com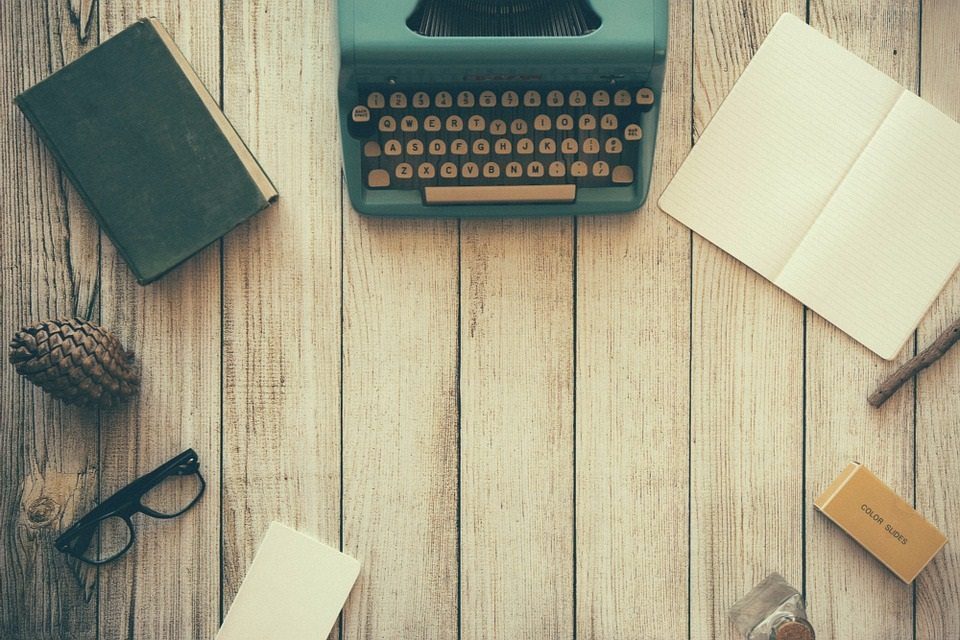 The aim of art is to represent not the outward appearance of things, but their inward significance. – Aristotle