[dropcap style="font-size:100px;color:#992211;"]F[/dropcap]rieze London opened in Regent's Park with a two-day preview for the first time, which included the Frieze Sculpture and Frieze Masters, together forming the most significant week in London's cultural calendar. Global lead partner Deutsche Bank supported the event for the fifteenth consecutive year, continuing a shared commitment to discovery and artistic excellence with a discerning selection of 160 galleries that present their most forward-thinking artists and imaginative displays.
New collaborations with international curators, institutions and galleries responded to contemporary issues—from the lack of visibility of women in the marketplace to hidden systems of communication and control—creating an exceptional environment for creativity and discovery.
The Sculpture Park, located within a five-minute walk of the main site at Regent's Park, is an important component of the fair and exhibited new works by both established and emerging artists. The pieces on display were selected by curator Clare Lilley, of the renowned Yorkshire Sculpture Park, and included significant works by Sir Anthony Caro; John Chamberlain; Urs Fischer; Takuro Kuwata; Alicja Kwade; Eduardo Paolozzi; Ugo Rondinone; and Sarah Sze, among others.
This was my sixth year at the Fair, and I always start my tour of the exhibitions in the gardens, where the sculptures add an extra dimension to the peaceful environs. Kiki Smith's Seer (Alice I) seemed to observe everything around her, and John Baldessari's Penguin stood high up as a silent witness to the eroding polar ice caps that are challenging our conceptions of climate change. There were also pieces from Tracey Emin, recently commissioned by the White Cube gallery, and by Tim Etchells, who is represented by VITRINE.
Inside the shelter of the fair, this year's themed gallery section, Social Work, featured women artists who challenged the status quo and explored the possibilities of political activism in their art-making during the 1980s and '90s, from Helen Chadwick in the UK, Berni Searle in South Africa, Ipek Duben in Turkey and Nancy Spero in the US.
The Live platform, part of Frieze Projects, staged performances and installations throughout the fair, exploring hidden formulas which impact wider social, political, and economic realities, such as Liz Glynn's interactive dance presentation, responding to live data; Julia Scher's roaming security guards and surveillance setting up; and Pratchaya Phinthong's exchange of counterfeit currency, revealing the value that politics places on people. In an enclosed space, Frieze Artist Award winner, Alex Baczynski-Jenkins continued his choreographic practice engaging with the politics of desire, intimacy and friendship.
Focus is the much sought-after section of the Fair that supports young galleries. This year it welcomed back 47 Canal; blank; Carlos/Ishikawa; Instituto de Visión; and Various Small Fires (VSF), among others. Alongside them were exciting newcomers from Mumbai to Paris and Hong Kong including Michael Benevento; Bodega; Ginerva Gambino; High Art; and Jhaveri Contemporary.
Frieze Fair's director Victoria Siddall said at the launch that she is confident that the main event, along with Frieze Masters, continues to be a key destination for collecting institutions around the world. She also stressed that the collaborations with Tate and the Contemporary Art Society enable the entry of works by today's most forward-thinking artists into national and regional public collections.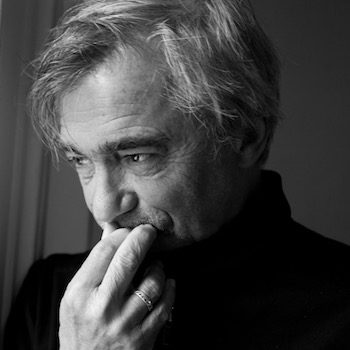 Julio Etchart is a documentary photographer, poet and artist.