[dropcap style="font-size:100px;color:#992211;"]T[/dropcap]
he FR Awards, one of the most sought-after graduate prizes in the UK, will return for the third year to The Truman Brewery from 7
–14 
February 2019. Three winners were hand-picked from the annual Free Range graduate shows, which showcase a new generation of cutting-edge talent from across the UK, to create new work that will go on display in their own solo exhibitions.
Zimbabwe-born fine artist Jasper Pedyo was chosen by judges for his three large, painted constructions entitled Kisses, Hugs and Jo'Burg. Following his success at Free Range 2018, Jasper opened his first solo show The Expanded Field at 108 Fine Art, Harrogate, which was featured as the Financial Times' Critics' Choice. For his new exhibition, Lost in the Sauce, Jasper aims to blur the line between sculpture and painting, altering the shape of the canvas frame and presenting bold and contrasting colours that are free from brushstrokes and recognisable imagery.
Cole Flynn Quirke is a photographer from Brighton whose photographic process is primarily autobiographical. Cole experiments with moving image, sound and collage in his work, and prints all photographs by hand. His work was recently featured in the show Many & Beautiful Things at Newlyn Art Gallery & The Exchange in Penzance. For his new exhibition, A Bird Flies Backwards, Cole has chosen to explore and document his own views on existence, looking at life, death and understanding change following his grandmother's death.
London-based artist Polly Evans creates installations that use video, sound and spoken word to engage viewers with political and social problems in modern-day Britain. No Man Is an Island is Polly's first solo exhibition. It looks at the current economic and social landscape of our country and the detrimental impact the future may have on younger generations. Like the poem, "No Man is an Island" by John Donne, it explores ideas of division and separation and asks the question: what is the future for a nation so divided?
The FR Awards were launched in 2016 to continue the support of emerging artists and celebrate talent. Each year, three artists are selected from the two Photography and Fine Art weeks at the Free Range graduate shows by panels of industry experts and professionals within the arts, including curators, artists, journalists and gallerists. Winners are provided with funding towards their own solo exhibitions at the Truman Brewery in February, alongside mentorship and press coverage in the lead-up to their shows.
The awards will this year be supported by Great Art, Pistonhead Foundation and for a third year running, Metro Imaging. The Pistonhead Foundation will be launching on 1 February 2019 supporting artists across all mediums.
For further information, visit www.free-range.org.uk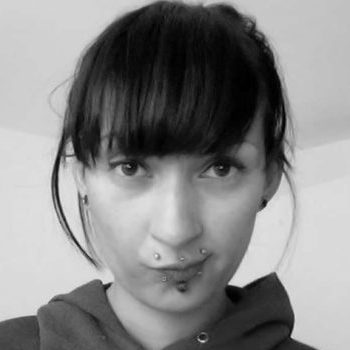 Naila Scargill is the publisher and editor of horror journal Exquisite Terror. Holding a broad editorial background, she has worked with an eclectic variety of content, ranging from film and the counterculture, to political news and finance.