[dropcap style="font-size:100px; color:#992211;"]S[/dropcap]teampunk tends to be, shall we say, a minority interest and is perchance a genre that can be easier to define in literature, film or fashion than in musical terms.
The Men That Will Not Be Blamed For Nothing really do turn the brass release valve to full, blowing some high pressure steam into punk with blasts of guitar to shock the cobwebs off your dandy top hat and hank clanking beats to clean out your ears, straight out of a turn of the century foundry. Always hankered for a band that reflects your interests in civil engineers, obscure fatal diseases, atheism, coffins, large wood-working saws and drinking gin? Then you're made.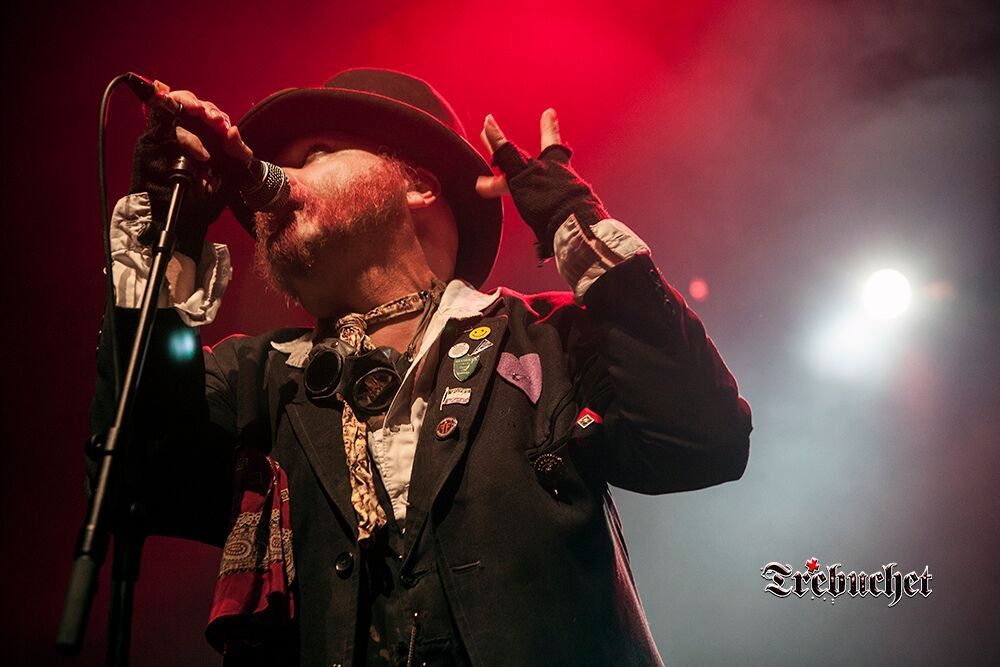 If you thought that twentieth century punks had injustices by the score to rail against, imagine being a nineteenth century punk band – you've got the imperialism of the British Empire to think on, grinding poverty, the death culture, infant mortality and numerous other horrors to scream about. At least they had antibiotics in 1977 for god's sake. And talking of punk rock, rather than sign to EMI, The Men That Will Not Be Blamed For Nothing actually did get blamed for something and almost got sued by EMI over an album title that parodied the "Now That's What I Call Music" series.
TMTWNBBFN are more than just a shouty-shouty band, they had elements of fraggle rock, some vampiric biting riffs, jaunty but macabre ditties and some proper cockney knees up melodies with excellent backing vocals on the eerie This House Is Not Haunted. Welcome to the thinking person's Victoriana punk.
From the 1890s to the 1980s; from large shiny toppers to sinister black leather wide brimmed fellows; it was time for Fields of the Nephilim to take the stage. Although attendance suffered a tad due to 'crucial' Euro 2016 clashes; Goths have never cared much about football so most of the eye-linered hordes were swishing around in eager anticipation.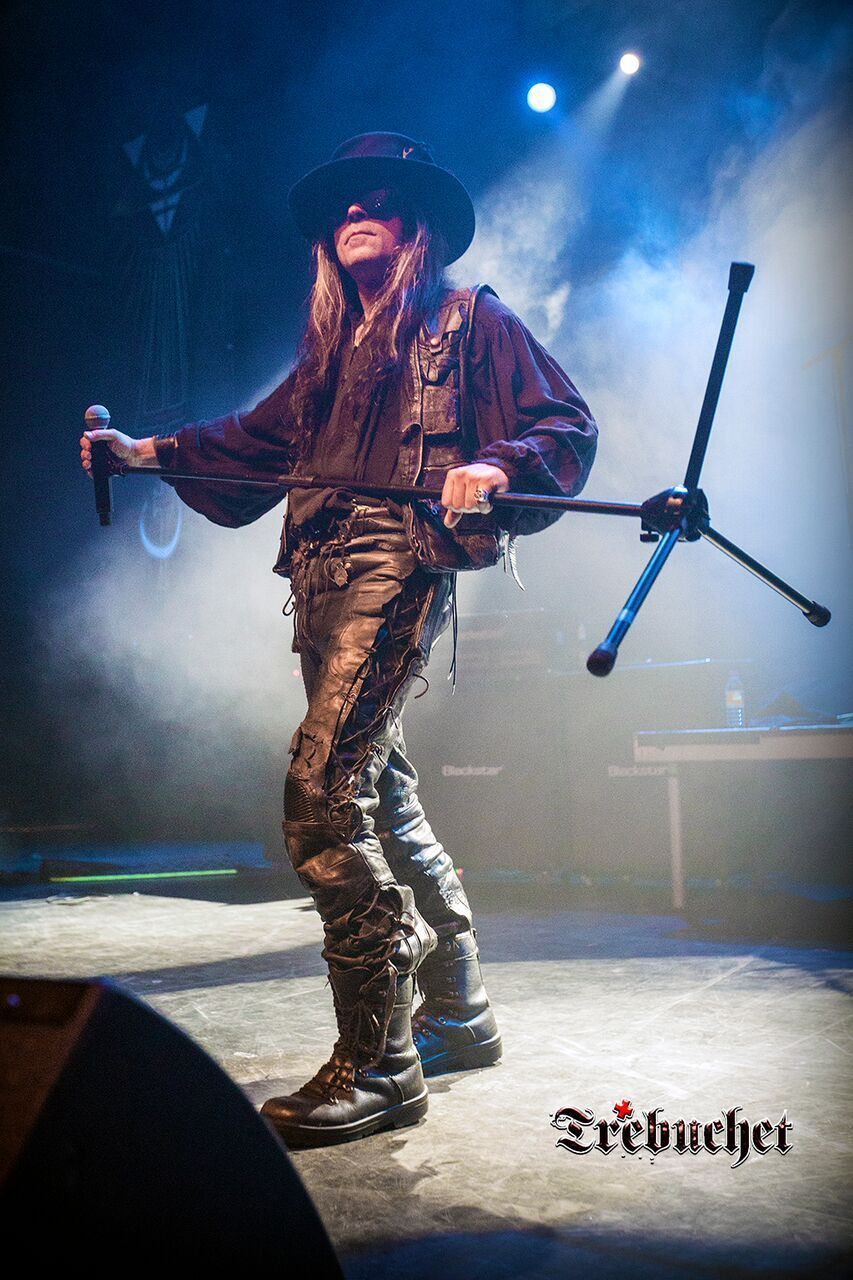 Back in the day, Fields of the Nephilim were the Goth's Goth band. Any old patchouli drenched, cider and black downing Johnny-come-lately could sing along to the Sisters of Mercy's Temple of Love or hold their hand aloft during The Mission's jingly jangly Wasteland, but despite the jokes about their use of flour, The Neph were the real deal. Rather than just create dark catchy songs, they created spells and musical poetry – it was about atmosphere and feeling rather than hooky lines. They didn't just have a pack of tarot cards and a chicken's foot in their incense box – they had actually read Crowley.
Shrouded in a haze of dry ice, Carl McCoy was revealed as an ethereal apparition, as are many Hertfordshire Carls. Fittingly for a summer Solstice gig, McCoy leant over his microphone stand in his trademark other worldly cowboy hat like a leather-clad druid bent over his stick summoning up his forces with dark growls and deep howls.
1990 album Elizium was played almost in its entirety – an immaculate and faithful rendition of a classic collection of tracks that manage to be simultaneously sinister yet sublime; mystical yet foreboding. With an impending referendum that has brought out the best in no-one and hate-filled shootings on both sides of the Atlantic, maybe they caught the edginess and ominous anxiety of the zeitgeist.
Powerful new single, Prophecy was aired during the encore as well as their biggest commercial hit, 1988's Moonchild, one of those songs that cannot fail to grab you by the throat during the guitar intro and then drag you into its tightly woven unearthly web.
Always unnerving but never depressing, Fields of the Nephilim cast a murderous Midsummer spell across the Strawberry Moon.
Photos: Carl Byron Batson. Not to be reproduced without express prior permission.