[dropcap style="font-size:100px; color:#992211;"]E[/dropcap]xtreme metal always focuses on the more interesting bits rather than the more prosaic end of things.
For example, there are no death metal songs about tripping down the stairs, nut allergies or getting your hamster run over by a mobility wheelchair. Black metal has never dwelt on the downsides of the satanic lifestyle, like blocked pores due to all the corpsepaint, the rigours of goat wrangling, or trying to burn down a church in the middle of a blizzard only to find that your idiot bassist forget to bring the paraffin. [quote]seizing the listener by the throat
and choking them with torrents
of coal-black, blood-reeking quality[/quote]And, as far as I know, no doom metal band has ever written a song about the sort of depression that leaves you sitting on the sofa all day, watching CBeebies in your underwear and swearing every time the cat wants let in.
But metal is a means of escape, perhaps even transcendence; its extremity allowing an explosion of raw passion and primal emotions. Also, head banging and arguing with 15 year olds on the Terrorizer forums.
This week's transcendental moments come courtesy of Entrails, King of Asgard and Secret Cutter. First up is Swedish death outfit Entrails, which has been doing it longer than some postgraduate students have been alive.
Resurrected From The Grave is, however, not a new album but a collection of demos from 2009, now herded together onto one disc for your listening displeasure. But oh, what demos! Of the 18 tracks, there are some bona fide classics here, like "Your Dead Dog Smile", "Midnight Death" and "Total Death." (Their signature track, called, err, "Entrails", isn't too shabby either.)
The band's formula – huge hooks, great breakdowns and choruses that carry you long – does not deviate that much (we are talking about classic Scandinavian death metal here), but is terribly effective in seizing the listener by the throat and choking them with torrents of coal-black, blood-reeking quality. Even the term 'demo' is questionable here, as the band, fittingly, plays its entrails out and the recording quality is much better than many 'professional' releases. It's a must-have.
Similar good fun is to be had with fellow Swedes (it's getting like fucking Ikea/Minecraft around here), King of Asgard who – to no one's surprise – are a Viking metal outfit. Their new album, Karg, features eight tracks which are pretty representative of the genre. That is to say, expect no movements towards giddying new possibilities, or anything that fundamentally challenges the template laid down by Bathory in the late 80s. Still, it is properly good fun….
If your core requirement of metal is that it entertains without insulting your intelligence, then Karg is your album. Because it is really enjoyable, with a good smattering of anthems ("Highland Rebellion", for example, or "Huldran") and a very, very tight performance by the band. Actually, fuck it, let's say it's an excellent album and put it on again for, like, the fourteenth time….
[quote]all the morbid beauty and
faded grandeur of an abandoned
hearse factory[/quote]
Finally, let's wallow in sludge (literal and musical), shout, scream and rant about the tumble drier not working any more. Because the eponymous debut by Secret Cutter (a doomed, grindy-type outfit from the blasted rustbelt depths of Allentown, Pennsylvania) is here to rasp its lungs out for us. This album does not fuck around, getting to the point with short, brutal and focussed barrages of screams and discordance, via caveman rhythms and a swirling nausea underpinning it all.
Some of the signature changes sound like they're verging on Dillinger Escape Plan territory (and yes, writing that does make me sound like a hipster twat – ironically), in other ways, the knuckle-dragging focus of Mortician in its most stripped-down and brutal aspect. In-between crushing heaviness, we have a decaying, shrieking, and masterfully malfunctioning sound with all the morbid beauty and faded grandeur of an abandoned hearse factory. It's all perfectly summed up in the 1 minute, 44 second standout track, "Vow of Poverty", which pounds and crushes away with relentless focus before suddenly coming to a clipped halt, like a young, maddened life in the ruins cut short in that most inevitable of ways.
And that's what brings us to the real point here. Metal should never be prosaic; it should be like a rabid fox piloting a nuclear tipped missile into a necropolis full of screaming nuns (of both sexes). All around us, popular culture is prosaic, everyday and dull. It's not like we need any more normality in any case.
So let the screaming drown out the mumbling, and rock the fuck out.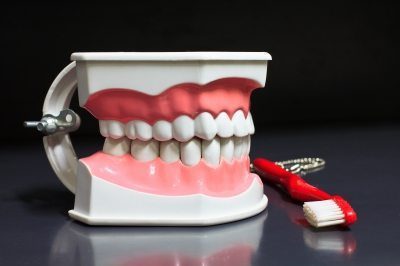 Alexander Hay is a writer and polemicist based online and in print.