[dropcap style="font-size:100px; color:#992211;"]L[/dropcap]ancastrian Hard Rockers Massive Wagons have been pulling a bit of a shift this year.
Firstly, they sign to Earache (as part of the labels' continued divergence from its more Hardcore roots). Then, they announce a hefty festival and touring live calendar. Now, freshly released album 'Full Nelson' has managed to clamber to a lofty #16 in the UK Top 40 (#1 in the Rock Charts), making them the highest charting band Lancaster has ever spawned.
Most impressively, they've pissed off the council by spray painting their album cover wall-sized on the size of a pub. All hail Rock & Roll (again) and completely ignore the dredge-mire that makes up the bulk of the rest of the charts.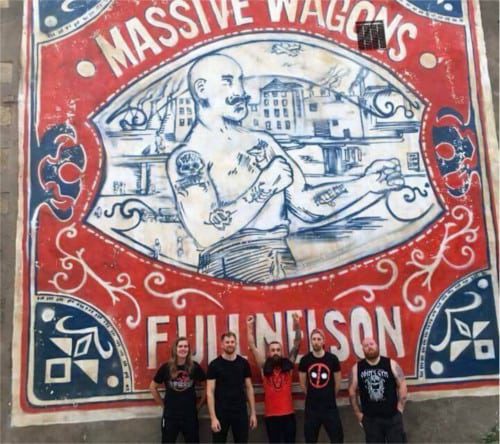 Have a hearty, wholly unbiased slice of press release, and a lovely day to boot:
Hailing from Lancaster, the five-piece anthemic rock act Massive Wagons succeeded in their effort to conquer the UK chart with their brand new record "Full Nelson", released on 10thAugust via Earache Records (The Temperance Movement, Blackberry Smoke, Rival Sons).
Massive Wagons are now firmly in the top 40 in the UK Album Chart at #16, the record is also #1 in the UK Rock Album Chart, #2 in the UK Indie Chart and #4 in the UK Vinyl Chart. This is an outstanding titanic achievement for the Lancastrian band.
Live dates:
Fri 24thAug Melbourne Reperfest
Sat 25thAug Newark Stone Deaf Festival
Mon 27th Aug Kendal, Stadium – support to Status Quo
Sun 7thOct London New Cross Inn
Tue 13thNov Liverpool O2 Academy – with The Dead Daisies
Sun 18thNov London O2 Academy – with The Dead Daisies
Mon 19thNov London O2 Academy – with The Dead Daisies
Tue 20thNov Oxford O2 Academy – with The Dead Daisies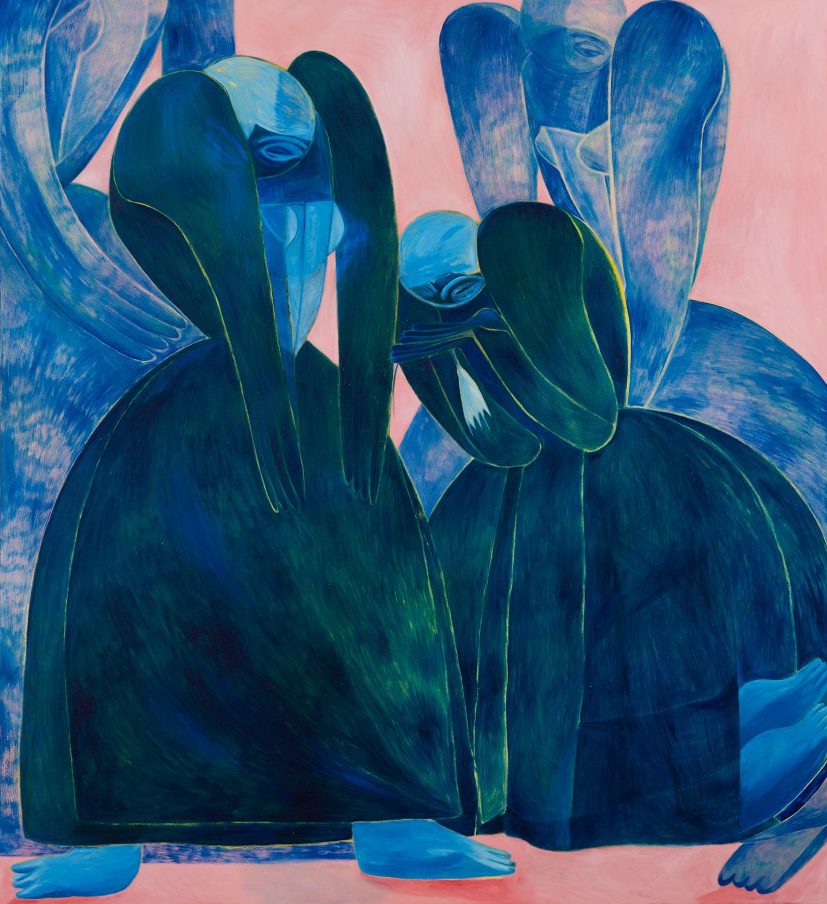 Some of the news that we find inspiring, diverting, wrong or so very right.