[dropcap style="font-size:100px; color:#992211;"]J[/dropcap]ust when it seemed that Valkyrie-fronted metal has reached saturation point, along comes Anglo-Finnish outfit enkElination to suggest that there's life in the genre yet.
enkElination take their name from the Finnish word for "Angel", and began in London back at the end of 2011 as a collaboration between opera-trained singer Elina Siirala and guitarist Shadow Venger. With a support for Van Canto and a slot at the prestigious Bloodstock metal festival in August under their belts, 2014 sees the release of their début album.
Although their music contains more than enough pomp enkElination steer away from the wall of sound approach taken by some of the more symphonic European bands, using even keys relatively sparingly. Instead the emphasis is on the guitars and Elina Siirala's remarkable soprano voice. It's all crunching riffs and big soaring choruses, and the songs are short and punchy, nothing longer than five minutes. Comparisons with Within Temptation and early Nightwish are inevitable, and there  occasional moments that sound like Tarja fronting an early incarnation of The Reasoning.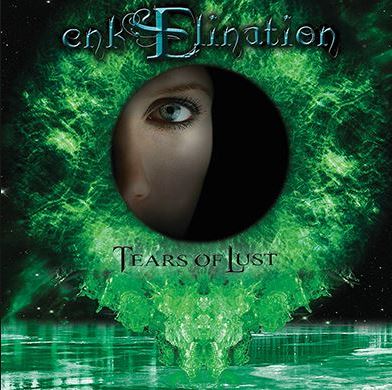 Highlights include the dramatic title track that opens the album, the over the top melodrama of "Chimeras", "Changeling" with echoes of Polish goth-metallers Closterkeller, and the closing ballad "Last Time Together". But there's no real filler on this album; the songwriting is both consistently strong throughout and displays plenty of variety.
But it's Finnish-born Elina Siirala who emerges as the real star. Displaying similarities to fellow-Finn Tarja Turunen, the power and range of her voice completely dominates the whole record. In an age where there are now plenty of metal bands fronted by opera-trained sopranos, she still manages to stand out in what has become a crowded field.
Even if enkElination aren't really doing anything spectacularly new, the combination of some very strong songwriting, immaculate production and stunning vocals makes Tears of Lust a highly enjoyable album.
[button link="http://enkelination.com/Store.html" newwindow="yes"] EnkElination[/button]