[dropcap style="font-size:100px; color:#992211;"]W[/dropcap]hen The Eighties Matchbox B-Line Disaster first blasted out of my radio some eight or nine years ago, I pictured them as huge, scary teddy boys with oversized coloured quiffs and long drape coats.
Some months later they played a Love Music Hate Racism benefit gig at the tragically now demolished Astoria, where they supported The Buzzcocks and The Libertines.  There weren't any quiffs, but there was a lot of backcombed hair, smudgy eyeliner and black waistcoats. They played with passion and sounded like nothing else around at the time.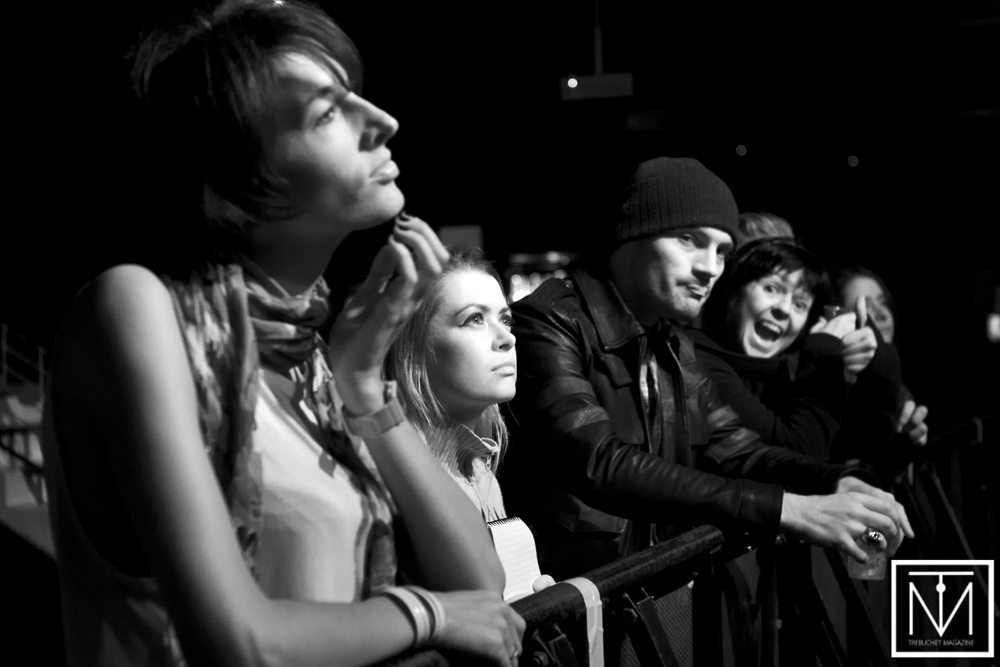 In a salty sea of spotty East London indie bands, these intense Brighton lunatics were the oil slick – dark, heavy, unfashionable and uncommercial. Or so I thought.  Not long after, they were working their way up line-ups and being hailed as the future of British alternative music.
Their sound is hard to pigeonhole but they have been described as "gothabilly" given their predilection for heavy rockabilly style riffs, with elements of goth rock, garage punk and metal.  But that's not even the whole story; there are dashes of The Stooges, The Cramps, Demented Are Go, early Misfits and even Sisters of Mercy without sounding over-influenced by any of them.
Lyrically, they profess to be the sons of god and to have indecent intentions towards your mother. Music to rip out your palpitating heart and return it to you wrapped up in a velvet bow.  Romantic, like a psychotic cannibal consuming their lover to keep them near.
[quote]Music to rip out your palpitating heart and return it to you wrapped up in a velvet bow[/quote]
They attracted a varied, although mainly black-clad fanbase who, with a violent enthusiasm, pushed their way to the front of the stage at ULU and The Scala and stood in the rain at Glastonbury and Reading festivals to see them.  Large male goths were edged out of the way by feisty younger girls at a memorable jam-packed Purple Turtle gig where the singer, Guy McKnight scaled the speakers and ran down the length of the bar.  They had various line-up changes and parted company with their record label but they kept coming back, playing each gig as if it was their last outing before they were sectioned under the Mental Health Act.
Then it all seemed to nose dive.  At a half-empty Highbury Garage gig, there was no longer any need to fight one's way to the front.  Their singer looked ill and disappeared off stage several times.  The passion seemed to have dissipated.  For the first time, they were lacklustre.  Not too long after that, they announced that they had split up.
But not all was lost.  Barely a year passed before, strangely, one of their songs, 'Chicken' was featured in a Nike advert leading to them rising from their freshly dug grave and announcing a series of gigs with the original guitarists, fittingly climaxing in a Halloween show at Camden's Electric Ballroom. The scramble for press passes and tickets began.
It can't have been easy to find suitable support bands.  Eighties Matchbox don't share a sound with too many others.  The opening act, Zulu have gone with the Halloween fancy dress theme, although disappointingly their singer soon discards his long black coat and hat to reveal a charcoal grey suit and red sports top.  They produce a wall of guitar sound with nods to Sonic Youth style discord, eighties goth type melodies and some fast and furious new wave drumming.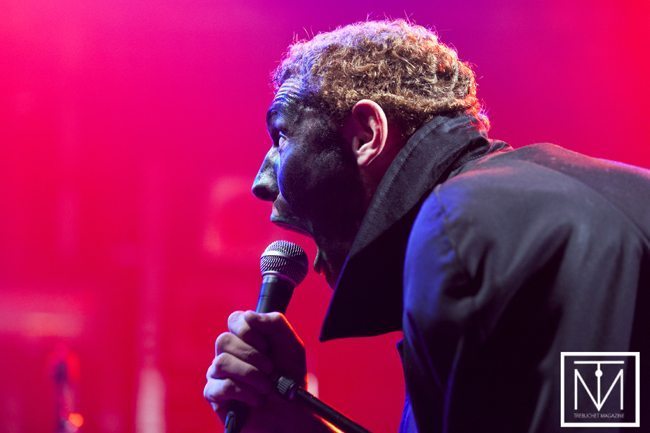 Zulu
The singer has an unusual but somewhat contrived (the mic lead wrapped around the neck trick has been overdone by misunderstood young men) stage persona – a combination of Madchester style swaggering, twitching reminiscent of no wave New Yorker James Chance and hopping around like a hybrid of a scary clown and an evil leprechaun.
Vocally, there are full-on Fields of the Nephilim moments with snatches of John Lydon's vocal inflections circa Public Image Limited. However, the vocals are too low in the mix and it is difficult to decipher the lyrics provoking the posturing.  The lighting on stage is virtually non-existent at times and the shadows make it impossible to read his facial expressions, but there is enough here to grab our attention.
They are followed by the female fronted, Vuvuvultures.  Their skinny, androgynous singer sports a gaffer tape boob tube and a fluffy blonde quiff in the style of a young Morrissey. Although it takes a few songs for her vocal chords to warm up, once she finds her feet, it is a confident and assured performance (although again, maybe a little over-rehearsed).  Their upbeat numbers are the type of danceable indie electro that was uberfashionable in Shoreditch the best part of a decade ago, but the grungier songs start to drag.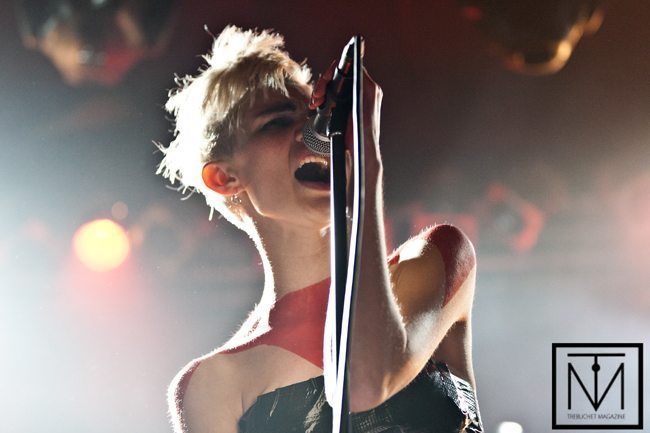 Eighties Matchbox are due on stage at 9.30pm for this sold out show.  No sign of them and a small scuffle breaks out in the mosh pit area in front of the stage.  After a further fifteen minute wait, which feels like eternity to this faithful crowd with anticipation heavier than Andy Huxley's riffs, they finally take the stage.  And they really do take it, playing with the cocky and headstrong attitude of those early gigs when the world was theirs for the taking and fronting out the occasional plastic beer cups thrown at the stage.
Many dark, cynical Camden hearts skip a beat.
Guy McKnight has his face seasonably painted as the other Guy, with white make-up to compliment his distinctive V For Vendetta style 'tache and chin tuft.  The long hair is gone with a floppy bob and shaved back and sides.  Unlike Samson, the lack of hair doesn't seem to have sapped his strength and before long he is predictably off the stage, into the photo pit and then over the barriers and surfing the crowd with scant regard for his own safety.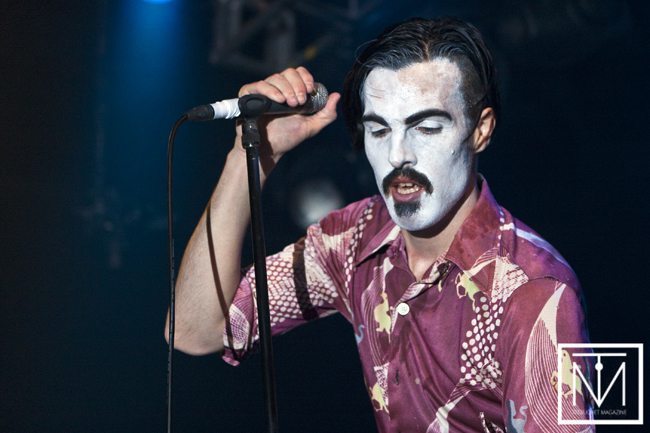 It's not all show though, the vocals are deep, strong and textured.  There's no trick, it's all treat and the crowd are singing along with gusto.
As they launch into the second song of the set, the filthy 'Celebrate Your Mother', members of the audience are already flinging themselves around and being dragged, sometimes minus footwear, over the barriers by the overworked security staff.
Any concerns that they might not be able to rediscover that original chemistry are soon dispelled.  The guitarists, Andy Huxley and Marc Norris, and bass guitarist, Sym Gharial, may not share their singer's athletic antics, but they have a self-possessed energy and sweep us away with an avalanche of sound. The new drummer, Rob Ling, slots into the band seamlessly.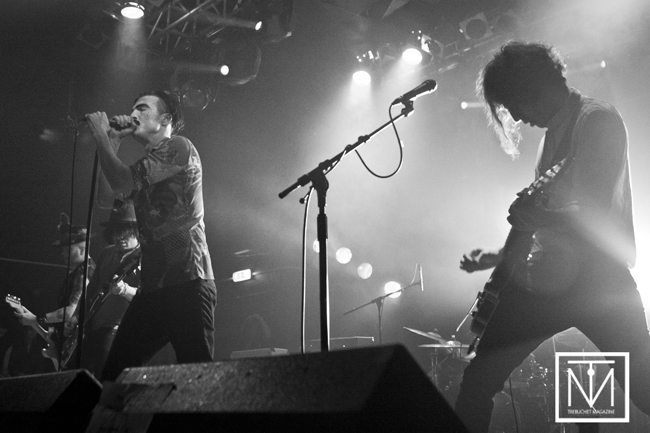 The set list reflected Andy Huxley's involvement with the band, including pretty much all of first album, Horse of the Dog, fewer songs from the expensively recorded and more accessible second album, The Royal Society and pretty much nothing from third album, Blood and Fire, which was recorded after his departure.  Along with 'Celebrate Your Mother' and 'Chicken', particular highpoints were the anthemic 'Fishfingers', the powerful 'Rise of the Eagles' and the sing-along 'Puppy Dog Snails'.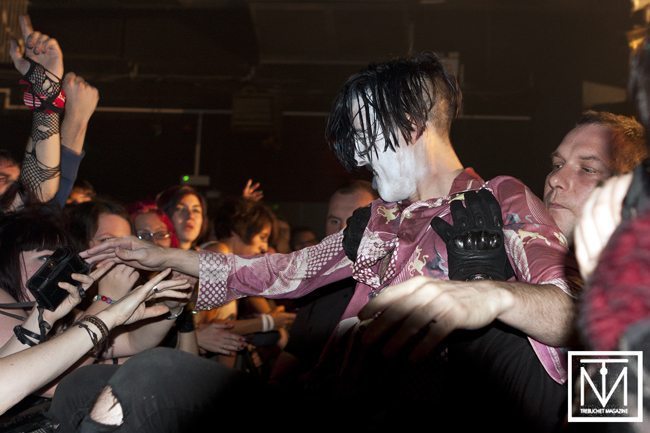 This is a set for the fans, not the casual dabbler, including some of their less commercial tunes (and a few b-sides) and notably omitting one of their best known songs (which features on the Shaun of The Dead soundtrack) the mosh pit filler 'Mister Mental'.
As the evening closes on 'The Way of the Men of the Stuff', the crowd await an encore but there is none, although they invite us all to continue the party to the sound of their DJ set at The Wheelbarrow, a small venue up the road.
It would be easy to moralise about Eighties Matchbox effectively reforming on the back of a Nike advert.  Given that only a few years ago, Guy was giving interviews where he was adamant about putting musical integrity over record sales, one might reasonably have expected them to refuse to have their music cheapened by a company with links to child labour and sweatshops.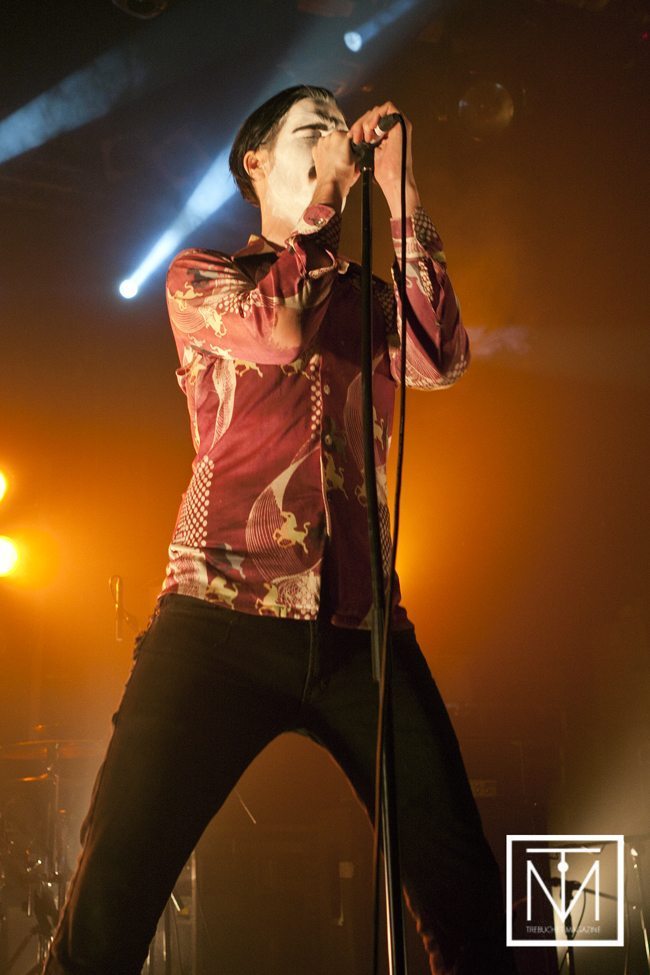 In any event, whatever your views on the rights or wrongs of that decision (and we've all done things we wouldn't choose to do when there are bills to be paid), what's done cannot be undone. Most of the audience just seemed pleased to have them back together. The question is where they go from here.
On the basis of tonight's gig, this band has a whole lot more to give and they have just announced a gig at Shepherd's Bush Empire on Friday, 12th April 2013 and promised that some newly recorded material is on its way.  Although various band members have other projects going on, let's hope they prioritise Eighties Matchbox and that we squeeze a couple more albums out of them before they go their separate ways or self-destruct.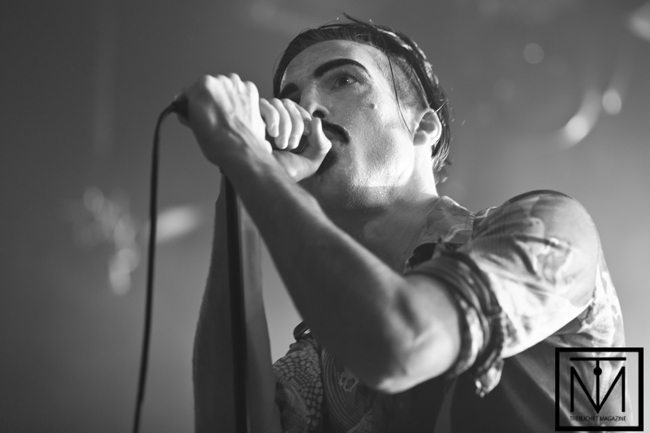 During these dark times of falling living standards, rising beer prices and technically competent but unoriginal bands, The Eighties Matchbox B-Line Disaster will lift your evil spirits.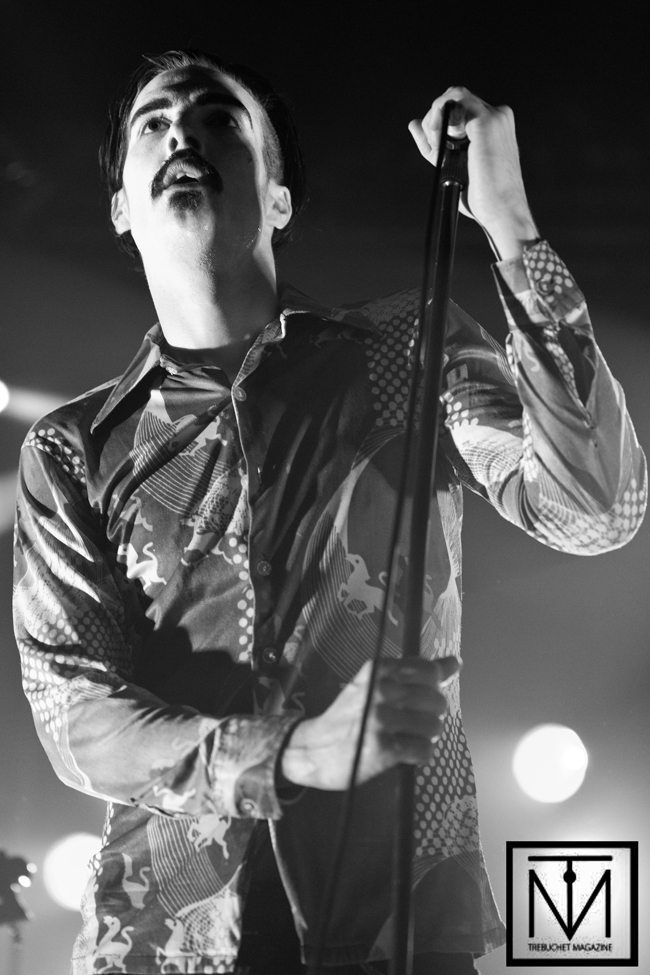 Photos: Carl Byron Batson
[button link="http://www.facebook.com/eightiesmatchboxblinedisaster" newwindow="yes"] Eighties Matchbox B-Line Disaster FaceBook[/button]