[dropcap style="font-size:100px; color:#992211;"]S[/dropcap]
candinavia is a hotbed for music in the rock and metal genres.
Many bands from the northern reaches of Europe have been instrumental in creating genres or defining a sound – At The Gates, In Flames and Dark Tranquility are all legend status melodic death metal bands, Meshuggah's polyrhythmic low frequency assault (sadly) spawned Djent, and Norway has been a whole host to bands who helped shape the black metal scene.
When it comes to more accessible music: melodic metal, hard rock and the like, they also bring the goods. Spiritual Beggars (which I previously covered here) is a prime example, and when it comes to melodic metal, Finland's Sonata Arctica stand out along with the Swedish war machine Sabaton. This time, it is the turn of Dynazty to come under the spotlight. A brief history of (or introduction to) the band in 3.. 2… 1….
Formed in Stockholm, Sweden back in 2007, the five piece have always had a large sound which focused on powerful vocals and soaring melodies. Their work ethic in the beginning landed them some high profile tour support slots, including supporting the aforementioned Sabaton. Now on album number five – Titanic Mass, it seems the band have incorporated slightly heavier and more technical elements into their musical delivery. Needless to say, the band are aiming high. After all, you don't call an album Titanic Mass and then produce something flimsy. Let's see just how big this release is.
"The Human Paradox" opens the album. The synth and sample-heavy intro has a slight building effect before the metal comes tearing through with a thunderous drum roll, bringing with it a fast paced, cutting groove. With a quickness about it, there is definitely a lot of energy in this band's performances and the build up feel of the verses leading to a massive chorus carries that 'soaring' effect by the way the synths and vocals really add to the powerful riffs. It's delivered brilliantly.
There is the obligatory synth and guitar trade-off spot in the main lead section which shows the newer technical edge Dynazty have been incorporating into their sound and it works rather well. As always with most melodic and power metal bands, the key change for the final chorus comes into play for a big dramatic ending, and it's a good way to introduce the album.
From here on out, things follow a pretty similar structure in terms of song composition, but the delivery varies from track to track giving each song its own individual voice of sorts. "Untamer Of Your Soul" has a more groove laden approach to it. Thick and chugging guitars are more noticeable on this release and there is a more aggressive edge to it, similar to that of Finland's Children Of Bodom – more attitude and metal rather than melody. Meanwhile, "Roar Of The Underdog" has a constantly shifting feel thanks to its switching between breakneck pace and stop-start rhythmic blasts. In both of these tracks, the vocals and synths really do give an extra edge and you get the feeling if it weren't for them, the music itself could just be generic metal.
Melody-wise, there are some fantastic harmony lines between both guitars and even between guitar and synth. Title track "Titanic Mass" has some real kick to it initially with the grand symphonic feel in its intro and the traditional classic metal-gallop rhythm, but the main focus points are the big, vocal dominated chorus with its highly effective call and response delivery. That, and the harmony lines round the fluid and ridiculously nimble solo.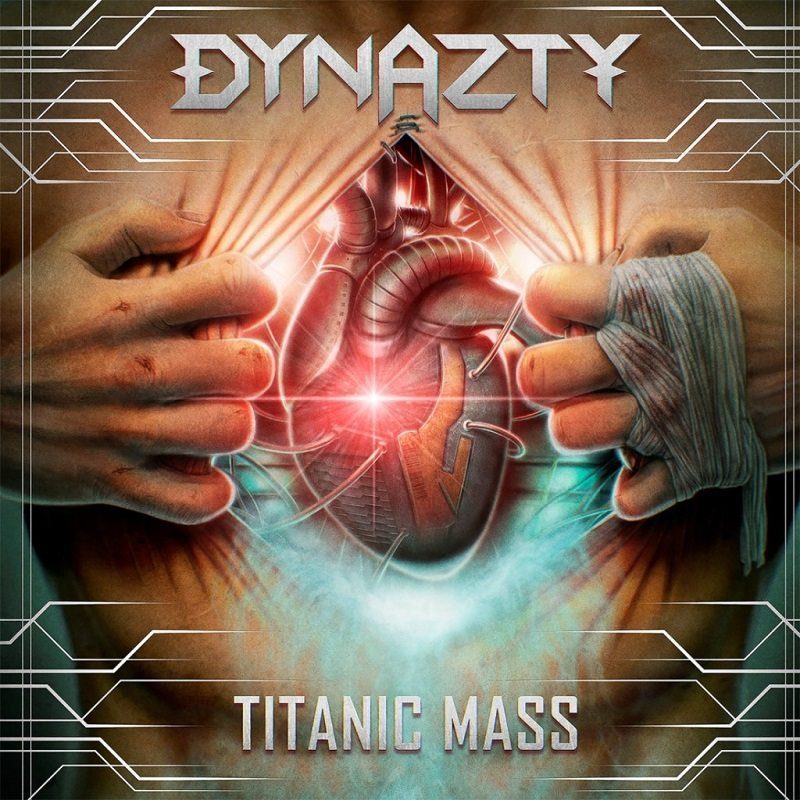 "Keys To Paradise" has some impressive harmony melodies in its intro, made even more dramatic by the backing synths, and when it isn't pounding away in the heavy sounding verses the chorus has some great vocal work and rapid-fire drums.
To say that Dynazty only know how to play with some spring in their step is a generalisation though. Most melodic power metal is known for its faster pacing and energetic delivery, but Dynazty can also deliver when things are pulled back a little. "I Want To Live Forever" is a slower track and this brings more power to its delivery. Massive synths and thunderously chugged guitars hit at a steady pace and the vocal dynamics on this track are fantastic, demonstrating the frontman's wide range and spot-on delivery (especially in the choruses and the big, epic final chorus moment).
The following four tracks, "The Beast Inside", "Break Into The Wild", "Crack the Shell" and "Freeman's Anthem" are all solid slices of melodic power metal with some dips into the 'Euro Metal' stylings and slightly prog metal moments, (giving them a little more depth to the tried and tested formula which as ran throughout the album to this point in time). The significant break from the norm for this release is the closing track, "The Smoking Gun", which is more ballad-like.
A ballad on a technically-profuse Melodic Scandinavian Metal album? Yes! Do not be alarmed, do not skip the track and please, don't get your lighter or phone out and wave it in the air unless you're at the concert (or are specifically instructed to do so by the band!).
Opening up with a piano and vocal orientated section, the haunting melody of the keys in combination with the passionate and emotionally charged vocal delivery has a great touch to it, and when the string accompaniment comes in, it sounds fantastic! With a very grandoise feel, it gradually keeps building. First the bass comes in with its rich and deep tone, next is the steady pulse (oo-err, Madam!) of the drums, before distorted guitars join the mix with stabbed chords hitting hard. The way the strings and synth lines augment this build is really clever in its execution.
Hard hitting melodic lines, build up sections with expressive vocals, and a big solo with dramatic descending runs, ringing notes and screaming string bends transitions into a brilliant harmony section to pave the way for the ending, finishing the album with the sound of a piano fading out.
Titanic Mass lives up to its name. It sounds massive, the production is spot-on and the arrangement and composition really gives it a grand touch. With stunning vocal lines and some intricate and technical playing, it's an entertaining listen and, like its genre suggests, it does carry some power!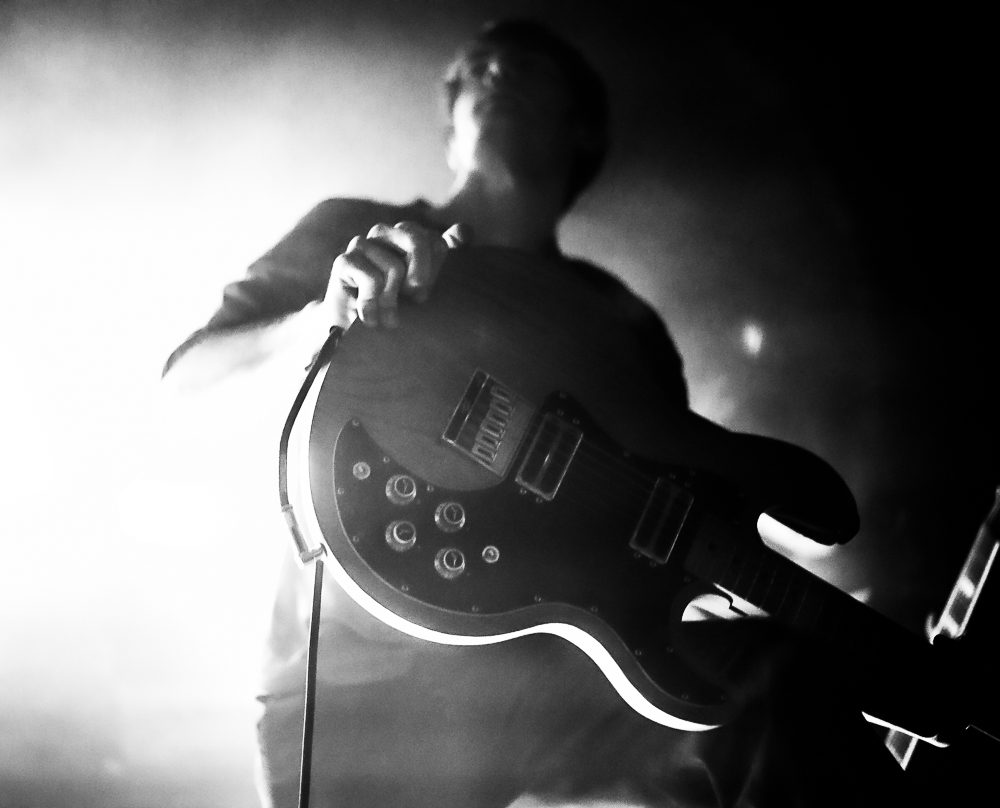 Born in the 80s, grew up with the 90s and confused by the millennial generation, I am Peter, more commonly known as Fraggle (long story, don't ask, details are a little hazy!)
With a degree in biochemistry, an ever growing guitar collection and a job handling medication, things are far different to how I expected them to have turned out, but the one thing which hasn't changed is how important music is in my life—it is one of my main passions, be it playing it, listening to it or attending it and experiencing it in the live setting (the way it is meant to be).
Blessed with a 'proper punk/metal spirit' (quote from Kailas), you will often encounter me at gigs or festivals with a beer firmly clutched in one hand and shirt in the other… Or these days, a pen and notepad too, maybe a camera if needed.