[dropcap style="font-size:100px; color:#992211;"]S[/dropcap]even Hours is an anticipated record. The Douglas Dare demo recordings have been in circulation for over a year.
A fairytale beginning, Erased Tapes records came across Dare's Soundcloud page and were impressed enough to get in touch. Whilst those early Soundcloud cuts sounded something between Jonno McCleery and James Blake, in the intervening months Dare has honed that haunted voice of his into a more measured tool and has minimalised, bravely, much of the electronic production effects that might have seen him pigeonholed into the ever-growing category of wistful male alto bedded on glitchy folk-tronica.
Douglas Dare – Seven Hours (Official Debut EP Teaser) from Erased Tapes on Vimeo.
Instead, those production quirks are placed very much to the margins of the overall effect, with sparse piano and voice being very much the dominant features of the record. Throughout (although we do hear sequenced beats and polyrhythms) they act more as a disquieting conveyer of tension than as a rhythmic engine to the songs. With a voice as simultaneously clean, broken, innocent and world-weary as Dare's, less is more.
Deep in the lines that appear around our eyes, oh lines they appear as roads
Roads only old age knows
Memories that we'd forged together
Would run through our veins,
Stay in the blood and would never drain
Painted in our heads,
Stained in the deepest red
– 'Scars'
Visiting the offices of Erased Tapes records (now relocated from Berlin to an appropriately austere white space in a leafy corner of south London) is a recommended exercise for those whose tolerance for the music industry is at a low ebb.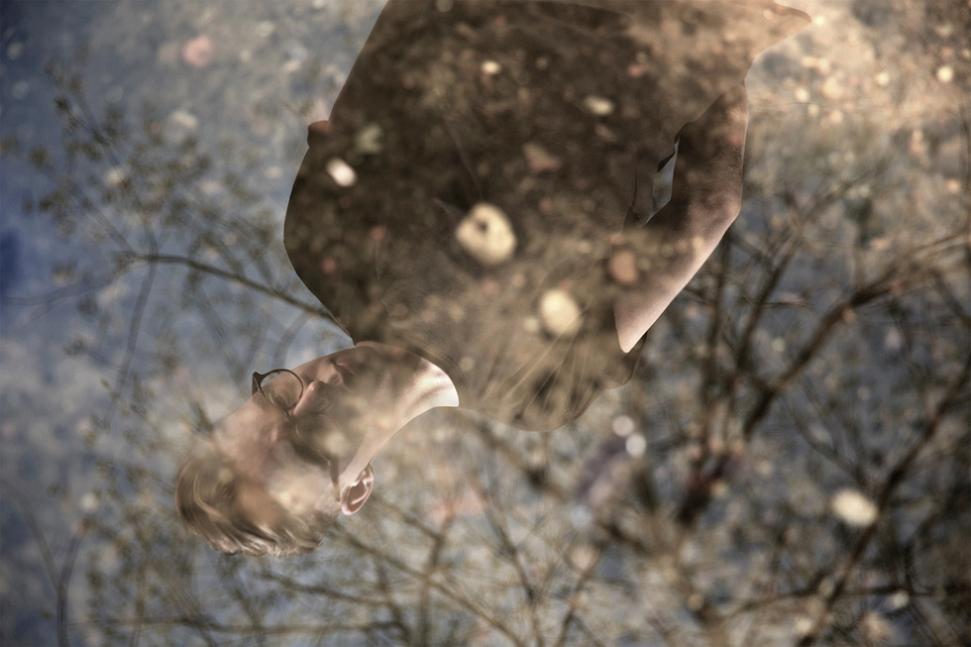 Uncompromising in artistic intent, with the physical artefact of every release as painstakingly designed and presented as the music contained therein, the label exudes the steely seriousness of a  younger ECM (replacing Jarrett with Frahm).
One would expect the place to be staffed by obsessive-compulsives, driven to internal agonies by  the ubiquity of quantized digital recordings and tinny streaming sites.
A plinth turntable looms to one side of the atrium room, next to vinyls neatly stacked on purpose-built shelving.
As it happens, the place is loaded with positivity and a barely contained glee. Exacting, Erased Tapes may be, but the label occupies a niche in which it is possible to release records by singular artists whose approach to the making of music follows no set pattern and no sense of obligation to the stifling demands of the market.
Label owner Robert Raths couldn't be happier with his newest protege, whose onstage presence is equal to the daunting task of performing a suite of songs which are subtle enough to be diminished by a lesser performer. As Raths puts it: Dare just opens his mouth and amazing sounds come out.
Douglas Dare – Lungful (Official Music Video) from Erased Tapes on Vimeo.
Interesting words too. A tender voice that isn't singing trite observations about lurrve, and an admirable ability to convey sincerity and intensity without once slipping into that most tempting of vocalists' catnip : passion. Seven Hours is, blissfully, devoid of passion. Devoid of histrionics, of 'emotional' treatments, and of cloying sentimentality. Dare's presentation of the songs is instead factual, crisp and resigned. Conceived as lyrics first, set to music afterwards; his working methodology is overtly poetic in manner, and the richness of the imagery is striking.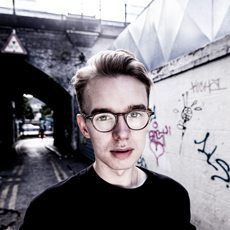 Set to improvised melodic parts on piano, with further percussion improvised to fit by producer Fabian Prynn, there is an atmosphere of antique radio broadcast to the songs which, recorded on cassette, demanded single takes. There are post-production effects applied, certainly, but the random side-roads of improvisation are noticeable and made a virtue of. This is, after all, the label which released Felt, Nils Frahm's piano-led stream-of-consciousness grand opus.
In all, the fifteen-minute EP elicits the most tawdry of adjectives (emotional, ethereal, haunting) and these must be resisted in favour of something more fitting (sparse, crisp, earnest?). A click of the embedded video links makes such reviewer's brain-wringing obsolete at any rate. Put simply, Douglas Dare opens his mouth, and amazing sounds come out.
On Erased Tapes, 30 September
Photography by Dusan Kacan
[button link="http://www.erasedtapes.com" newwindow="yes"] Erased Tapes[/button]

Sean Keenan used to write. Now he edits, and gets very annoyed about the word 'ethereal'. Likely to bite anyone using the form 'I'm loving….'. Don't start him on the misuse of three-dot ellipses.
Divides his time between mid-Spain and South-West France, like one of those bucktoothed, fur-clad minor-aristocracy ogresses you see in Hello magazine, only without the naff chandeliers.
Twitter: @seaninspain